The Week Ahead 15 March 2019
Dear parents It will not have escaped the attention of many that next week sees the annual musical production, West Side Story. I wrote a couple of weeks ago about the impact such productions have on the all-round education of young people, specifically helping to build their self-confidence, teamwork and an understanding of how to develop oneself whilst taking risks. I meet many employers in my role, and one question I always ask is: what are the qualities you are looking for in your next recruit to your business? The answer invariably focuses on core skills – life skills, if you prefer – over and above levels of knowledge acquisition. The most common responses are that successful candidates need to show confidence, an ability to work collaboratively and a genuine commitment to the values and ethos of the business. The one thing no one has ever mentioned to me when I asked this question? Examination results. Of course, the pursuit of academic goals is not to be underestimated. Great results facilitate access to the world's leading universities, and reflect an ability to learn, to process information and (crucially) to thrive under the pressure of examinations, but they are no guarantee of a successful career. I am always delighted to hear of all the great university offers our pupils in Year 13 have attracted, but equally I am aware that this stage is just that – one step in the next phase of their lives. They need to leave us armed with more than just a graduation certificate and outstanding results; they need to be ready for the world around them. In this sense, an education which promotes wider ways of learning for young people, encompassing an understanding of the 'self' as well as the books that they read, is essential in arming our graduates for a world beyond Wellington. I mentioned Yural Harari's book 21 Lessons for the 21st Century last week, and he too shares this sense that learners need to develop an awareness of who they really are – instead of who social media and peer pressure tell them they should be. 
"To succeed at such a daunting task, you will need to work very hard at getting to know your operating system better—to know what you are and what you want from life. This is, of course, the oldest advice in the book: know thyself. For thousands of years philosophers and prophets have urged people to know themselves. But this advice was never more urgent than in the twenty-first century, because unlike in the days of Laozi or Socrates, now you have serious competition. Coca-Cola, Amazon, Baidu, and the government are all racing to hack you. Not your smartphone, not your computer, and not your bank account; they are in a race to hack you and your organic operating system. You might have heard that we are living in the era of hacking computers, but that's not even half the truth. In fact, we are living in the era of hacking humans."
This is a daunting prospect for parents, teachers and pupils alike. It shifts the emphasis away from a traditional exam-focused education to one which accommodates a more holistic approach. Preparing our young people for the future lies at the heart of the education here at Wellington. It is in that context that we continue to pursue challenging projects like West Side Story and the Interim art exhibition [see below]. As you prepare to come and share in these exhilarating events, please reflect a little on the journey these pupils have been on to reach this point. They will, I am sure, surprise and delight you with the quality of their work and performances, but at the heart of it all lies a self-confidence and a willingness to challenge themselves that will help to set these young people apart from the herd once they move on from school. Best wishes Julian Jeffrey MASTER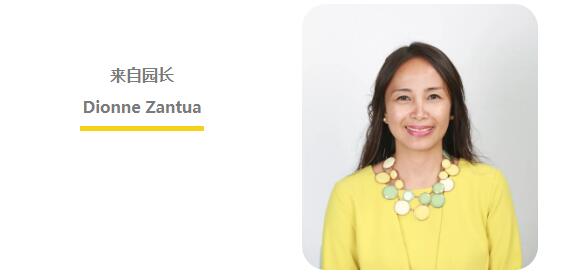 As a bilingual school it is important for our school community to have an understanding of bilingual education and how it is delivered here in Tianjin. During our parent briefing last Wednesday, 13th March 2019, the focus was on bilingual education and the main questions discussed were:
What are the lifelong benefits of Bilingual education?
How is Bilingual education delivered in the Nest?
What can we do to support Bilingual education?
A special emphasis on language acquisition in English and Mandarin gave parents a deeper understanding as well as clarify misconceptions about how children learn language. The briefing delved into:
The critical period of language learning
Dominant languages and weak languages
Progress and regression of languages
How to keep learning English and Mandarin in a bilingual environment
It was an interactive briefing and feedback from parents was very positive. It was also an opportunity to thank parents of their confidence in our program and the mutual trust and relationship we have built throughout the years.
Eaglets News
This week, the children have been learning about patterns that we see in our environment. We also made pictures, using splatters and different sized balls to see what patterns they make. The children have enjoyed singing the songs, 'Daddy finger' and 'This is the way you wash your hands' as they strengthen their fine motor skills through finger-play. The highlight of our week was visiting the Tianjin Natural History Museum and seeing the life-sized animals on display. Their absolute favourite were the dinosaurs. Next week, we continue on with patterns and learning our colours and numbers. As the weather is getting warmer, our water tray is back and will have resources for children to practice their skills in handling and pouring different size jugs and containers.
Nursery News
The children explored all about Emergency Vehicles; fire truck, ambulance and Police car that come to our rescue in case of any emergency. We read about the firefighter Small with our Book of the Week 'Fireman small' by Wong Herbert Yee. We had fun listening to different sirens and sounds of vehicles as part of our phonic learning. Next week we conclude our topic of transport looking at different kinds of boats and how they are useful. The children will learn about different kinds of boats with our story of the week 'Brilliant Boats' by Tony Mitton and Ant Parker. We will be little scientists talking about things that float and sink! We will also do some rhyming games and activities as part of our Phonics learning. The weather is lovely now, the sun is shining brightly and the AQI is down. Nursery will go on a joy ride on a boat on the 22nd of March, Friday, to experience travelling on water. Further details of the Boat trip will be sent with a separate letter and parents are kindly requested to fill in and submit the consent forms latest by Wednesday 20th March.
Reception News
This week in Reception we have been story-talking, using the story of 'The Very Hungry Caterpillar'; we made our own story-maps to help us remember how to tell the story. We now know that not all Minibeasts are Insects; an Insect must have 3 body parts and 6 legs. In Maths we continued to learn about Patterns and Symmetry; we even had a go at painting our own Symmetrical butterflies, by painting half of a butterfly and then folding the page in half, to repeat the pattern on the other half of the paper. Next week we will continue our learning through further exploring and investigating of our topic 'Minibeasts'. We'll see what other patterns we can find and make using natural objects from the world around us and we'll have a go at writing Minibeast-Fact sentences and writing our own version of the story 'The Very Hungry Caterpillar'. Finding half of something will be an added focus for Maths, on top of our  learning about Patterns.
Year 1 News
This week in Literacy, we looked at a new fairytale story, 'The Three Billy Goats Gruff'. After listening to the story, the children created actions to the story and story maps and alternative endings. In Miss Millar and Miss Sam's Maths Group, students learned how to recognise half of an object, shape and quantity. In Mrs Maliphant and Mrs Kristen's Maths Group, we looked at the hundred grid, place value and using number lines to assist with addition and subtraction sums. In IPC, we continued to engage and play with boardgames and have created our own in groups. Next week, we will be creating our own toy stories, based on the soft toy the children bring in with them on Monday. In Maths, Miss Millar and Miss Sam's Group will continue their work on fractions, focusing on quarters of an object, shape and quantity. Mrs Maliphant and Mrs Kristen's Maths Group will begin to complete simple addition sums up to the value of 20 using the symbols + and =. In IPC, we will be finishing off our board games and we will be going on our Year 1 class trip on Tuesday.
FROM MRS MUKHERJEE, NURSERY
Nursery Boat Trip
0900hrs-1430hrs
Friday 22nd March
Nursery children will go on a joy ride on a boat on Friday 22nd March to experience travelling on water. Further details of the boat trip have been sent with a separate letter and parents are kindly requested to fill in and submit the consent forms by Wednesday 20th March at the latest.