The Week Ahead 8 March 2019

Dear Parents I missed a couple of days last week as I was attending the ACAMIS conference in Shanghai. ACAMIS (the Association of China and Inner Mongolia International Schools) is a powerful regional association of international schools offering staff and pupils in its member schools a chance to interact through sports and arts activities (for pupils, clearly) and training opportunities for staff. The theme of the 2019 Spring conference was based around the idea of giving 'agency' to learners. In this context, 'agency' is essentially the power of choice and active engagement for children in their learning. The keynote speakers and workshops focused on new and exciting ways to open up the way schools work for their young people – from the curriculum to health and safety; leadership to service-learning opportunities. In these models, and as so much in education, there is broad agreement on the benefits of increased agency but little common ground as how to go about delivering it. I was struck by the number of speakers who offered visionary solutions which would have huge consequences for the way children are educated. To me as a school leader, new ideas and new thinking is essential in shaping our work in schools. After all, we plan a minimum of 3-5 years in advance for our major strategic developments in the school, so ideas that today may seem impractical and idealistic are often ones which come to drive educational philosophy within a single school generation. I will write and talk more about these developments in the coming weeks, as I think it is important for our whole community to be involved in this debate: education is not just created by teachers, and it is crucial that all stakeholders are engaged and consulted. In the meantime, I wanted to highlight the ways in which we here at the College offer greater agency to our pupils. You will not be surprised to learn that I consider a Wellington education is one which has pupil engagement and influence at its very heart.
Our pupils have significant leadership opportunities at all levels, from the classroom, to Houses, the school, sports' teams and academic competitions.
Surveys of our pupils encompass everything from their lessons and academic progress, to IT, catering, ASA choices, the uniform, and anti-bullying. We listen to their feedback, and we act upon it where we can.
The Student Council is a vibrant whole school organisation designed specifically to allow pupils to engage directly with the school's leadership teams.
Pupils nominate charities for the school to support; they organise stalls at our markets and Summer Fair.
The differentiation in every class gives pupils the chance to select material and resources to support their learning; fostering skills in decision-making play a key part in school.
In these ways, and many others, pupils are encouraged to take ownership for their learning. If we are simply here to direct their thinking, we rob young people of the chance to learn the lessons of influence and responsibility. As we prepare our pupils for the world beyond Wellington, a world which will test their critical faculties and their ability to engage positively with their peers, the promotion of such 'agency' is a vital part of their education. It would be great to hear the views of parents on this issue; if you have any thoughts or contributions to what I hope will become a significant community-wide debate, do let me know. In the meantime, I will leave you this week with two suggestions for further reading. The first is a website: modernlearners.com which offers some thought-provoking ideas about how schools can revolutionise teaching and learning. The second is a book by renowned historian Yuval Noah Harari, 21 Lessons for the 21st Century. It contains some fascinating sections outlining his views of the remainder of the century; his chapter on the future of education is excellent. An English-language version is available in the school library and I hope to be able to add translations soon! Best wishes Julian Jeffrey MASTER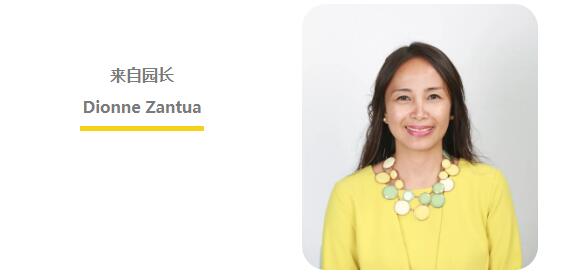 A lovely week at the Nest as children enjoyed the warm rays of sunshine after a gloomy weather recently. Their awe and wonder all painted in their faces as they dug through the dirt to find little creepy crawlies as they learnt about minibeasts. Some Year 1 children also joined me to have a look at the green area behind the Nest building to give their ideas as we prepare to make renovations over the summer and create a fantastic play area for our children. The highlight of the week was welcoming over 30 parents in the Nest to experience the teaching and learning in our classrooms. Parents had a chance to observe lessons and see the children's work displayed. Next week, our parent briefing will be about Bilingual education and language acquisition which will be presented by Ms Zhou Yang, Head of Mandarin and myself. This event will be on Wednesday, 13th March, 10-11am at the Nest Library, we hope you will join us!
Eaglets News
This week, the pupils were so excited to be able to play outside strengthening their physical development in walking, running and climbing whilst also enjoying the sunny weather in Tianjin. Some of the pupils were very interested at looking and exploring minibeasts they had found. Counting their legs and giving it a leaf to eat. Next week, we will continue with our sensorial play using corn flour to make patterns with our hands and other activities which the children may surprise us with.
Nursery News
The children are engaging with our topic of Transport with a lot of enthusiasm. We read a lovely story, 'The Train Ride' by June Crebbin and shared our own experiences of riding on a train and talking about what we could see out of the Train window. The children have arranged the letters of their names to create their own 'name trains'. They also counted the number of letters in their names and compared it with their friends to see if their name was a long or short one. Next week we will explore Emergency Vehicles; fire trucks, ambulances and Police cars that come to our rescue in case of any emergency. We will read about the firefighter Small with our Book of the Week 'Fireman Small' by Wong Herbert Yee. We will hear the different sirens and sounds of vehicles as part of our phonic learning.
Reception News
This week in reception we have been very busy looking at Minibeasts. The children have enjoyed hunting and observing a variety of natural objects and creepy-crawlies around the school. We have explored and looked at these creatures and objects through a magnifying glass. The children have been able to draw and write about what they have seen, while looking through the minibeast container magnifying glass. In Maths, we have been looking at symmetrical and repeating patterns, with colours/shapes/objects. This has been very engaging for the children as we have been able to explore everyday objects, shapes and use mathematical language to describe them.
Year 1 News
Spring is well and truly on its way, and the improvement in the weather and AQI has been rejuvenating! This week in literacy, we adapted the story of 'The Three Little Pigs' and the pupils thoroughly enjoyed this activity. There were some excellent writing and highly entertaining alternative endings. In various Maths groups, pupils learned how to; recognise half of an object; shape; quantity; and time. In IPC, pupils looked at old, new and future toys. They also had the opportunity to engage and play with board games, which will link to our IPC focus next week. In the week ahead, students will continue to listen to, comprehend, retell and adapt familiar fairytales. We will continue to consolidate our learning in Maths and some groups will be using hundred grids and number lines to solve + and – problems. In IPC, we will be learning about the history of games. Pupils will have the opportunity to create their own board game, this includes writing their own instructions/rules.
FROM STUDENT GUIDANCE AND WELFARE
Mental Health Week - 'Be Good to Yourself'
Do you ever feel that things are out of your control, that you have to follow what others decide, and your feelings are not taken into account? Well here are two things that you should remember; we all feel like that at some point and there is one part of your life where you have and will always have total control: The way you treat yourself! This week the school is focusing on how we can look after ourselves, thus improve our happiness and positively affect our community. Let's all give ourselves FIVE well-being treats. Here are some to choose from:
Have a coffee/tea break with a friend
Go for a walk with a friend
Have a phone free day
Read a book
Meditate
Yoga
Go to the gym
Cycle along the river
Bake a cake/cookie
Listen to your favourite playlist
Further details to follow with regard to activities for the students. In the meantime – feel free to start being good to yourself now!
FROM THE HEAD OF EARLY YEARS
Nest Parents' Briefing: Bilingual Education and Language Acquisition
1000hrs – 1100hrs
Wednesday 13th March
Our Parent Briefing this month will focus on bilingual education and language acquisition. This was previously presented in October 2018 and is back by popular demand.  We will be joined by Mrs Yang Zhou, Head of Mandarin and Dionne Zantua, Head of Early Years, as they discuss the importance of bilingual education in shaping our Nest children to become the global citizens of the future.