The Week Ahead 8 May 2020
From the Master 来自校长 마스터
Dear parents I was struck this week by how far schools had changed since the start of the Covid-19 pandemic. Reflecting on the impact of the disease with my fellow international school headteachers across Tianjin at a recent webinar hosted by the Tianjin European Union Chamber of Commerce in China (EUCCC), it was fascinating to hear of the experiences of other school leaders in this challenging time. Throughout our discussion, it was clear that we had all been leading similar existences, albeit in very different types of schools. The pressures created by the new ways of teaching and learning, of preserving pupil and staff wellbeing, supporting families in lockdown and of managing the preparations for a return to physical schooling were all too familiar. All of us could now see light at the end of the tunnel, as more and more reopening dates are announced, but the length of that tunnel is not yet as easy to judge! Equally, the changes brought about by the enforced physical closure of the schools will bring about lasting changes to the way schools operate. There will have to be improved online accessibility for pupils and parents; the status quo, whichever platform schools choose to use, needs to be reviewed and plans put in place to embrace new technologies. This will be easier for us as a Microsoft Showcase school, of course, but it still poses an exciting challenge for us all. One particular area of interest for me is to help our Nest team to develop further some really exciting teaching and learning resources for Early Years pupils over the coming months, for example. Flexibility around term dates, in the event of a similar enforced school closure, is another area of planning for school leaders, although with public examinations set at fixed dates around the world, the room for manoeuvre is not limitless. A third area for further thought is the recruitment of staff if travel restrictions continue to be imposed or become a recurring theme around the world. International schools rely on a network of global teachers, and any barriers to their ability to work overseas, whether through bureaucratic constraints or on-going concerns about health and safety, would present another potential headache for headteachers. Schools and schooling, just as the rest of the world, will change in the coming months and years. Quite how far is yet to become clear, but if the work done since January 2020 is any guide, parents can be reassured that the schools in Tianjin are well-set to rise to the challenge. Best wishes Julian Jeffrey MASTER
FROM THE HEAD OF EARLY YEARS
Another great week of learning from the Nest and we are very proud of the progress they have made!
As a continuation of their lesson about planting, the children are growing their own gardens.
Drawing their minibeasts and discovering them during a nature walk
Year 1 children retelling the story of 'The Little Red Hen' through their writing
Fun Activities to Develop Young Children's Fine Motor Skills
In Eaglets we have had some very exciting activities for our eLearning, developing our fine motors skills by being little chefs and cooking tasty things to eat. We have learned how to hold a knife and to cut fruit to make a fruit salad whilst being very safe when using a sharp knife. We also made a delicious jam sandwich, spreading the butter and jam and naming the shapes of our sandwiches as we made triangles and squares. We even learned how to mix ingredients to make a chocolate cake and best of all, we were all able to lick the spoon once we finished.All these fun cooking activities support the development of a child's fine motor skills and links with other areas of development such as communication, language, as well as maths through counting, learning shapes and understanding measurement. Well done little chefs!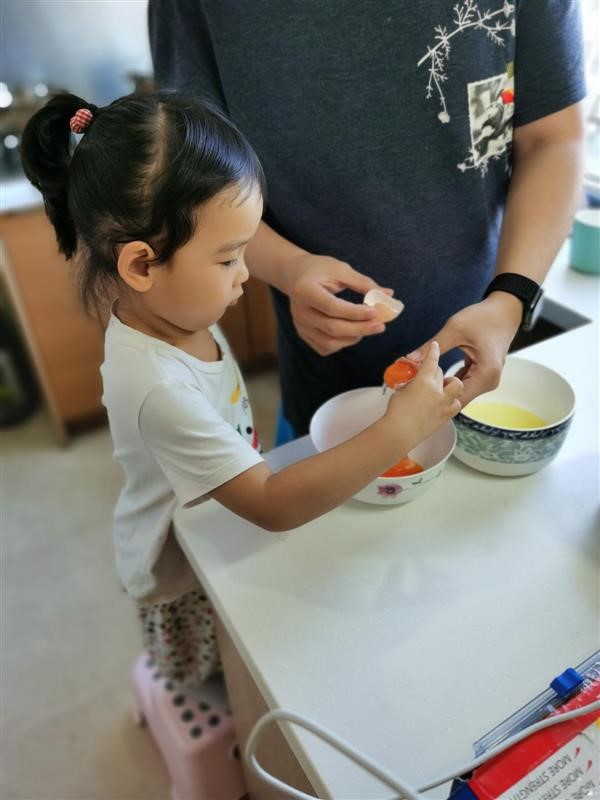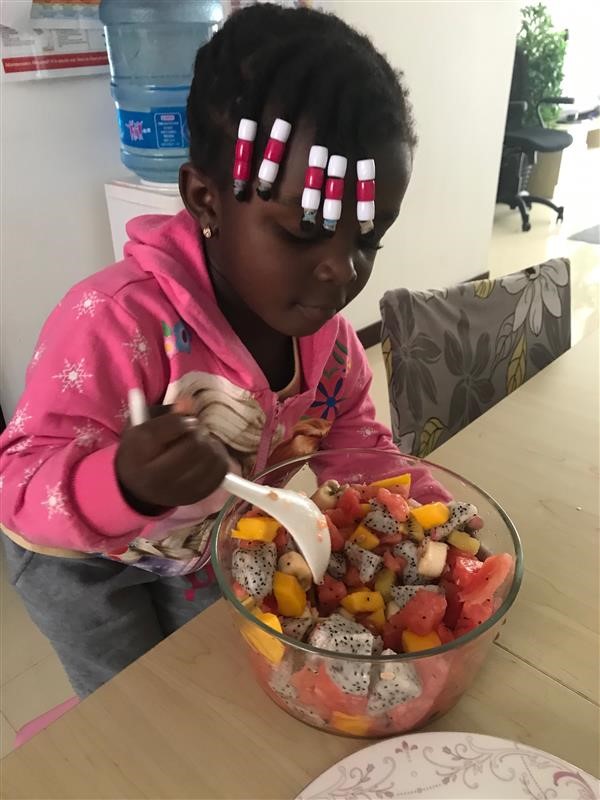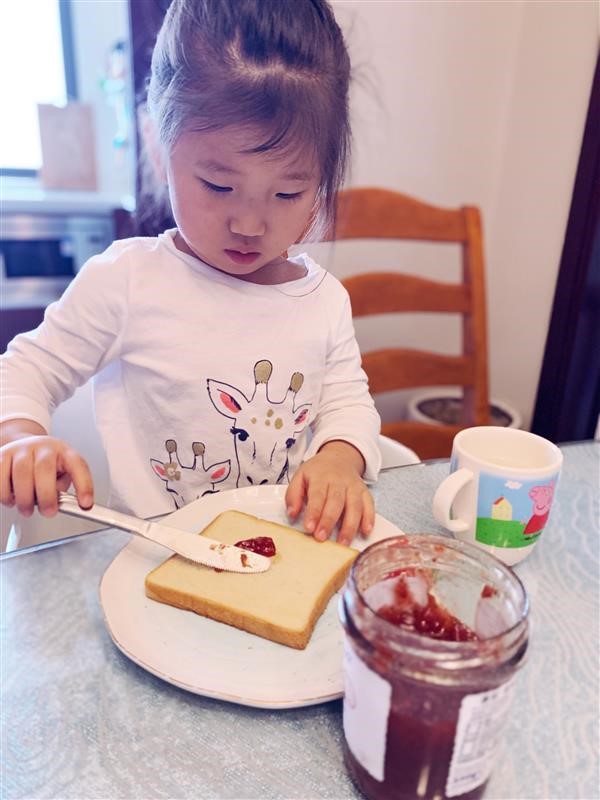 FROM MRS PRENDI, YEAR 3 MasterChef Wellbeing Competition Year 3 pupils produced some amazing healthy creations for Ms Ryan and Mrs Wood's MasterChef Wellbeing Competition last week! The winners were Rita and Yoyo, who also recorded fabulous films about producing their healthy dishes.
Rita
Yoyo