The Week Ahead 1 March 2019

Dear parents The coming week sees the launch of ticket sales for the forthcoming school musical, West Side Story. The experience of previous years suggests that tickets will sell out quickly, so please make sure that you have acquired the tickets you need as soon as possible as they are on a strict first come, first served basis. Performances are at 1800hrs from Wednesday 20th to Saturday 23rd March. West Side Story echoes Shakespeare's Romeo and Juliet in retelling the story of a doomed love affair between Tony and Maria, two young people from across the divide of a long-term gang feud in New York. The story of a relationship that transcends the bitter rivalry of the Polish Jets and the Puerto Rican Sharks resonates across the decades and can help to throw light on the tragic events that can happen when disharmony and anger replace mutual respect and dialogue. The parallels for our times are obvious. Animating this timeless story of love and hate are the music of Leonard Bernstein and the lyrics of Stephen Sondheim, two of the giants of American music. The complexity of the score and the demands on the performers and musicians represent a challenge for even the most accomplished professionals, and it is by some margin the most ambitious project we have attempted here at Wellington. This sort of event, pushing the boundaries for what is seen as practicable within the confines of a school setting, is only possible because of the confluence of two important factors. The first is the confidence our young people have in their ability to perform the extraordinary, to push themselves to heights which many never thought they were capable of. The impact of Les Misérables, our 2018 production, on this mindset should not be underestimated. Young people thrive when challenged in a nurturing environment, revelling in an atmosphere in which taking risks with drama and music projects has become the norm. Wellington fosters this sense of stretching oneself, whatever the context, and encouraging a willingness to try something new. The second factor lies in the skill, determination and ambition of our staff. Led by our Director of Music, Ms Gossedge, and supported by a team of academic and non-academic staff, our aim is to produce a show that refuses to compromise on quality by limiting the imagination of the musical. By setting expectations high, and modelling the standards of the performers, musicians and support crews, the professionalism of colleagues helps pupils to reach new heights. Excitement is building across the community. It will be a stunning theatre experience and I am very much looking forward to welcoming parents, visitors and friends of Wellington to share the performances. Best wishes Julian Jeffrey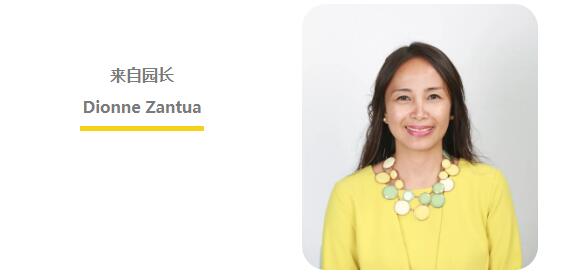 As I write this piece, I am overwhelmed by the amount of gratefulness that I feel being here at the Nest. Firstly, I am thankful to work with staff who are passionate about Early Years and their dedication and commitment in our journey together.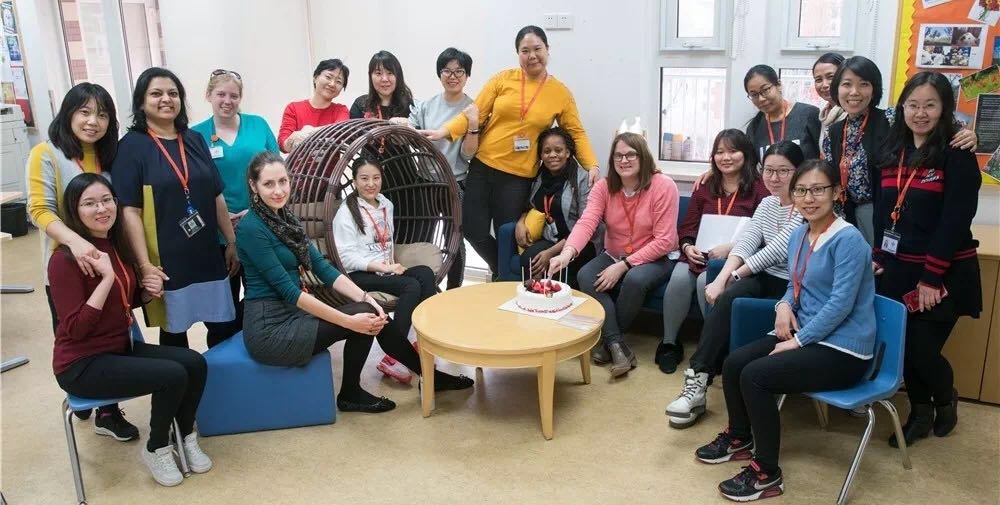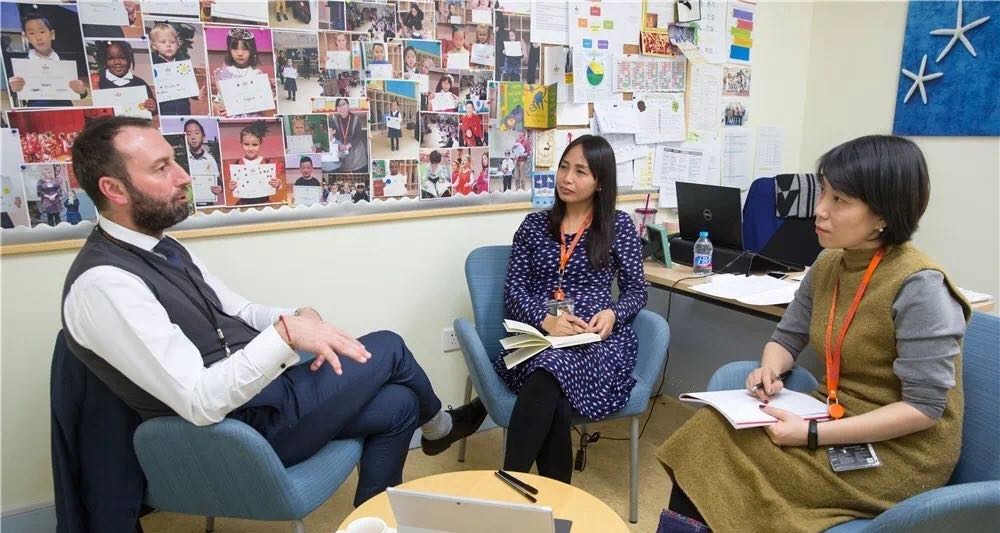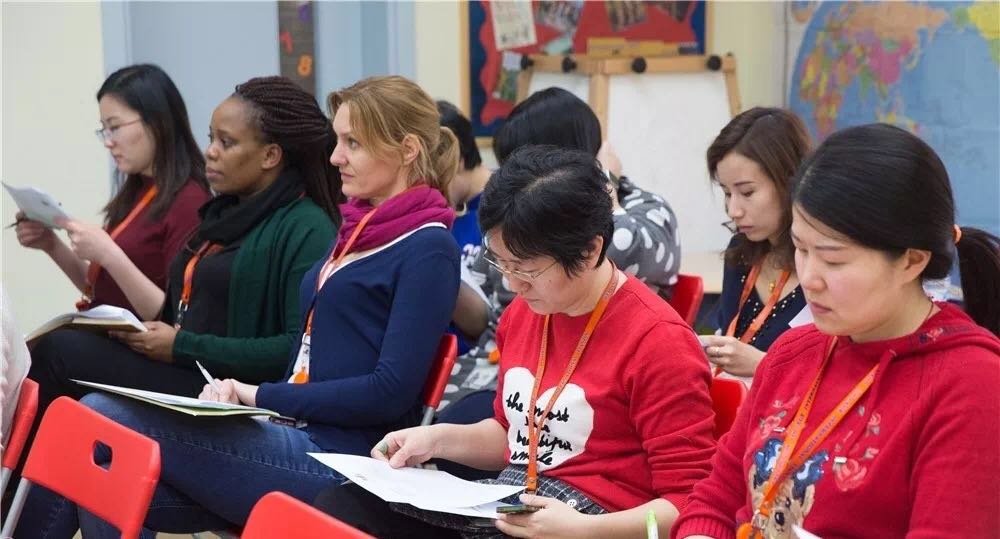 Secondly, to the school administration and auxiliary staff, who work alongside us to ensure that the Nest is the best that it can be. Thirdly, to the parents who have become our partners in educating our children, supporting our endeavours and believing in the work that we do.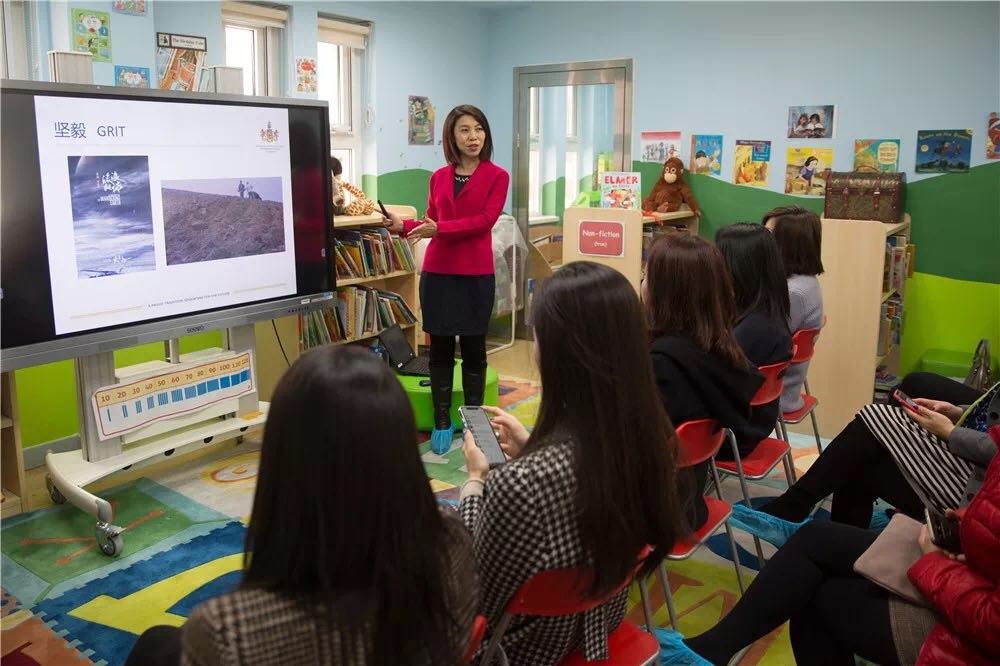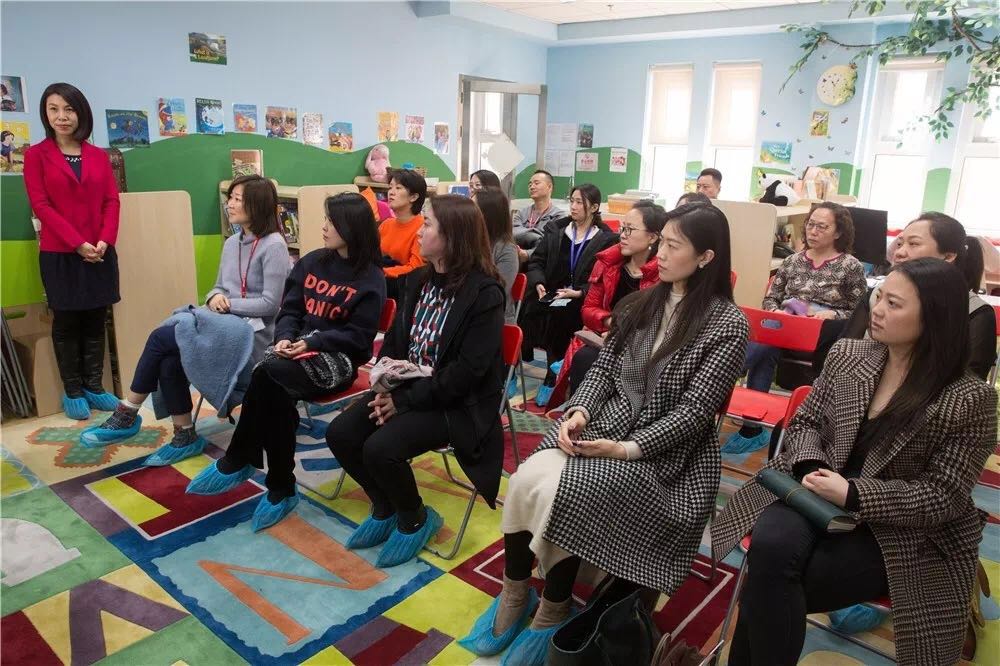 Last and most certainly not the least, to our children, we thank you for never failing to fascinate us with your own uniqueness. Each one of you is special in your own way and we thank you for sharing your life with us.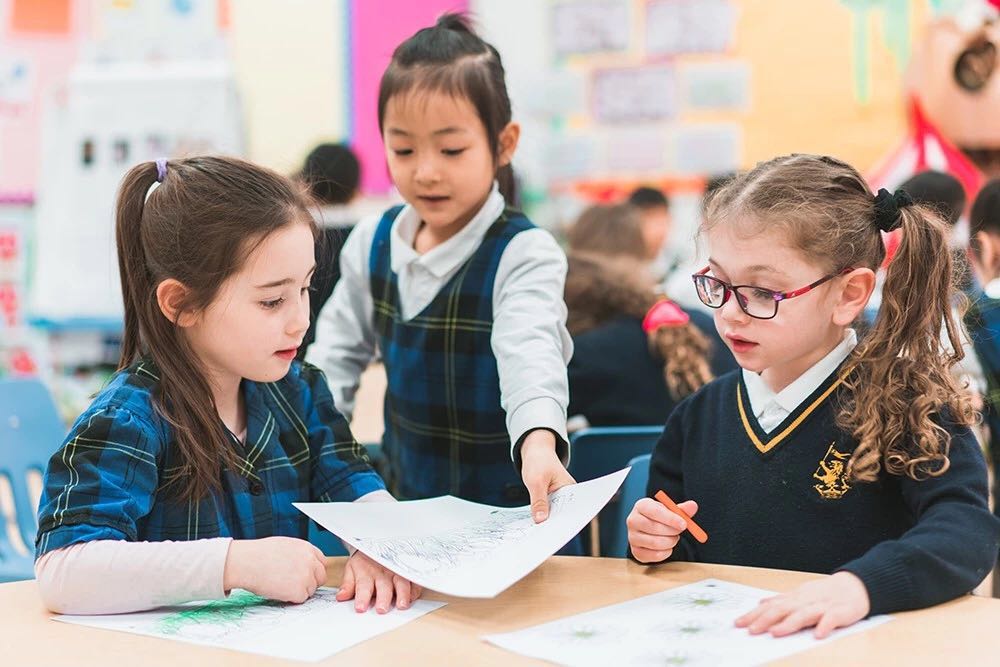 To all of this and many more, I am grateful…
Eaglets News
How exciting it is to see the children using their imagination this week as they rolled cars into paint and then laid them on the paper to see what patterns they make. The children had loads of fun! We are also exploring the texture of the wet sand and how does it feel? We are also learning about our emotions and asking the question, 'How do you feel today?'. Children are being very imaginative, putting big bricks in the sand then covering it up, filling and emptying different containers, pushing different vehicles through the sand. We are looking forward to more surprises as we continue to learn more about this next week!
Nursery News
We have had a busy week with our topic on Transport. The children engaged in enacting our story of the Week 'Driving my Tractor' with enthusiasm and singing along 'Chug chug clank clank toot'! We had a lot of fun activities related to transport topic and the children displayed their creativity as they made tractors and trucks cutting out various 2D shapes. Next week we will continue our topic by looking at Trains with a lovely story, The Train Ride by June Crebbin. We will sequence numbers and learn to put together the letters of our names and make our own 'Name Train'.
Reception News
This week the children have loved participating in our 'Messy Play' activities, which we hope to continue more on a smaller scale next week. We have made Slime and Playdough, we have done 'Hands & Feet Painting', we have started germinating our seeds and we have loved making sandcastles! Next week, we will begin our new topic of 'Minibeasts', which we will start with, by focusing on the story of 'The Very Hungry Caterpillar', by Eric Carle. We will learn the names of Minibeasts, discuss quantities and describe what things look like.
Year 1 News
It has been another busy week here in Year 1, we have started to look at the history of toys and identifying which are old and new. Next week we compare old and new toys and look at the materials used to make them. This week in Numeracy, Mrs Maliphant's group has focused on the understanding of capacity and started to look in more detail at coins and their values. Mrs Kristen's group have been focusing on telling the time (o'clock and half past). In Miss Millar and Miss Sam's group this week we introduced fractions. This week in Literacy, we have been reading the fairy-tale 'The Three Little Pigs', we made story maps and complete retells of the stories. Next week is set to be another fun and busy week, so please enjoy a well-rested weekend.
MEET THE MASTER
Duke of York's Room
1400hrs-1515hrs
Thursday 7th March
This week, the Meet the Master slot is aimed at parents of pupils in Nest. If you would like to attend, please confirm via email with Ms. Emma Shi by Wednesday 6th March. (emma.shi@wellingtoncollege.cn)
FROM THE COLLEGE LIBRARIAN
World Book Day - the Celebration of Reading for Pleasure
On 7th March we will celebrate World Book Day. This date is designated by UNESCO as a worldwide celebration of books and reading and marked in over 100 countries all over the world. During this day our Junior School students can dress up as their favourite book character. All students will be able to enjoy various activities in classrooms and in the library. World Book Day in Wellington College will be also a great opportunity to share the joy of reading by supporting one of the local schools in Tianjin and helping to develop their library. Our students and parents can participate by donating 10 RMB (or more) or by donating books (English or Chinese). World Book Day is one of many events which have been planned by our English Department, Junior School Literacy Coordinator and the Library to make the Year of Books in Wellington College Tianjin exciting for the students, parents and all members of staff.
Why are we reading?
Knowledge and academic attainment
That reading has a powerful effect on our capacity to learn, develop and grow isn't a new idea. Scientists and experts emphasize: the power of reading books is undeniable. It is the main key to social, emotional and academic success. The Department for Education in the UK used current researches in its review of reading for pleasure among primary and secondary aged children. They conclude that there are seven main benefits of reading for pleasure: writing ability; text comprehension and grammar; breadth of vocabulary; greater self-confidence as a reader; general knowledge; a better understanding of other cultures; increased community participation and a greater insight into human nature and decision-making. The study emphasizes the strong positive links between reading for pleasure and educational attainment. Reading books is also vital for learning new languages, as non-native speakers gain exposure to words used in context, which will ameliorate their own speaking and writing fluency.
Health and well-being
Education experts are unanimous that reading for pleasure is a more powerful factor in life achievement than socio-economic background. It can promote better health and wellbeing, aids in building social connections and relationships with others and is associated with a range of factors that help increase the chances of social mobility. Regular readers for pleasure less often experience feelings of stress and depression than non-readers, and stronger feelings of relaxation from reading than from watching television or engaging with technology intensive activities. Studies have shown that those who read for pleasure have higher levels of self-esteem and a greater ability to cope with difficult situations. Reading for pleasure is also associated with better sleeping patterns.
Successful people are readers
The world's most successful CEOs say reading is the key to their success. If that's true, can you really afford not to read more? In his book, Change Your Habits, Change Your Life, Tom Corley writes about the 5-year study in which he interviewed a host of self-made millionaires about their daily habits. He concluded that reading was a key factor in their success. Why? Because reading helped them to develop skills needed to achieve great things. They have increased focus; they set goals for themselves, they spend time wisely, they have also perspective to see all angles an issue learnt from reading a variety of literature. In addition to gaining perspective, readers are reflective about what they have read. Successful people have usually incredible writing and speaking skills. They are skills also gained from reading. Readers understand just how powerful the brain really is. It can hold almost an unlimited capacity of information. The more we read and learn, the easier it becomes to retain information.
We are building a reading community
The study highlights three factors that are crucial for the promotion of reading for pleasure amongst children and young people: ensuring that there is adequate access to books; parents taking a proactive role in encouraging reading and teachers providing guidance. Our libraries for the Nest, Juniors and Seniors are growing. Currently students have access to almost 11 000 books in English, Chinese and Korean. We have a selection of non-fiction books as well as novels, stories, poetry, plays, picture books, educational resources, professional development materials; and books about parenting.
Let's READ!
FROM THE HEAD OF EARLY YEARS
Nest Open Morning (for current parents)
0900hrs – 1200hrs
Thursday 7th March
Nest parents are welcome to our Open Morning and explore the teaching and learning that are happening in the classrooms. This is a wonderful opportunity to see the children at work and discover our well-equipped classroom and resources to meet our children's needs. Parents who are interested should contact Hannah.Wang@wellingtoncollege.cn before Friday 1st March to register for the event. We hope that you will take advantage of this opportunity!