The Week Ahead 10 May 2019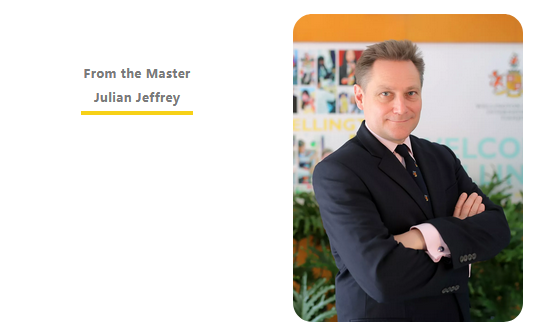 It is Summer Fair time again next week, and this year promises to be another sun-baked day of celebration, music and activities. It is the one time of the year when the whole community, from parents, pupils and staff can get together not only to showcase the talent we have within our pupil body, but also to afford us a chance to generate significant revenue for our local charity, the Ru Hui Autism Rehabilitation Centre.

The theme this year is 'springtime', heralding an awakening and a sense of anticipation for the coming year. It is designed to offer both the excitement of the new, as well as give us the chance to shake off the torpor of a long winter. Pupils and staff have been busy on their activities – there are joint House stalls for children in the Junior and Senior Schools once again this year – and many of their parents have been equally engaged in preparing for their own stalls. We want to emphasise once again the importance of encouraging fun, productive sessions for our visitors at the Fair this year. There will be a host of stalls and activities for children once again: we aim to keep them entertained from first to last. Music is once again central to the event, with a packed programme of performances from pupils and staff on stage from 1100hrs. There will be songs from Abba to K-Pop, a cappella to classical, and a great deal more.

So where is the learning in all this? The Summer Fair cannot simply be a time to suspend schooling; its underlying purpose sees the fostering of teamwork and a commitment to working towards a common goal. Service to others and a desire to support the wider community are both key drivers for this annual event, and so whilst having fun and sharing across the Wellington family are important, we never want to lose sight of our ultimate aim – working for the benefit of others less privileged than ourselves. It is rare for all the children in a school, from youngest to oldest, to come together in this way and this forms as much of the joy of the occasion as any of the activities can engender.

Parents are strongly encouraged to join us in running stalls or activities. By volunteering time or providing food and drink, parents can help to show pupils that this is indeed an event in which all of the stakeholders across the community take pride and commitment. Each year, a stall of cakes, or some marvellous food prepared by dedicated parents becomes a highlight of the event, and I very much hope that we will see more parents than ever contributing ideas. If you would like to join us, either as a volunteer or as a vendor, please contact Lily Lian (lily.lian@wellingtoncollege.cn) by 0900hrs on Tuesday 14th May.

I do hope to see you all at our wonderful Fair on Saturday.

Best wishes Julian Jeffrey MASTER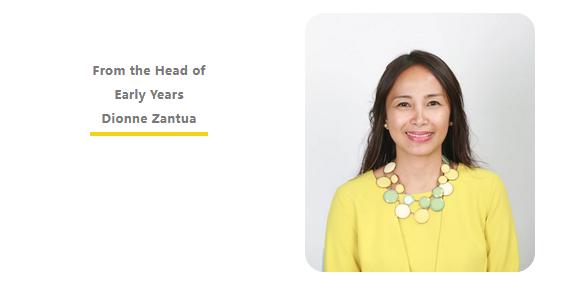 Another great time of learning in the Nest and this week, it was all about our mums! Each child created special tokens for their mum such as cards, jewelry and they even made books 'Why I love my mum' to show their love and appreciation for her. They then received a special rose from Mr. Jeffrey, our Master and Mr. Ali, our Head of Junior School at the end of the day. Next week, Nest classes get ready for our much-awaited annual Summer Fair on Saturday, 18th May. Each year group will be in-charge of a fun game or an activity and a portion of monies raised will be donated to a local charity. Parent volunteers will be needed to prepare resources and also to oversee the activity on the day. Please let your class teachers know if you are interested in helping. A reminder to kindly ensure that your child bring a hat to school as it is beginning to get hot during outdoor play. As always, all items must be labeled with your child's name and class for easy retrieval in case it is lost.

This week's focus is on our Mummies, making crafts for Mother's day and performing some special songs for them during our Friday activity. The children loved reading our story 'Why i love my mummy' and asking us to read it over and over again. The children enjoyed climbing a higher frame in the Year 1 playground with support as they continue to progress in their physical development and now seeking more challenging activities.

Nursery News We continued our Jungle Topic by looking at the animals that live in the different layers of the rainforest. The children had fun arranging the animals at the correct height of a jungle tree. They also ordered the animals by size and height. They were involved in preparation to Mother's Day by making gifts for their mums and learning a lovely Mother's Day song. Once a year, we take time to celebrate one of the most important women in our lives, our mother. Their unconditional love, devotion and endless sacrifice are what make them truly remarkable. It was a pleasure to celebrate our lovely Nursery Mummies on the Special occasion of Mother's Day on Friday. The highlight of the week was our educational trip to Tianjin Botanical Gardens. Thank you to all the mums and dads who joined us for our trip. The children had an opportunity to see a variety of plants, flowers, beautiful trees and some animals. This supported our theme on Growing Plants and a Jungle. Next week we will start a new topic of Minibeasts. Our story of the week Superworm by Julia Donaldson will be followed up by exploring a fascinating world of minibeasts.

Reception News In Reception we have had a wonderful week talking about our Mummies and what they do for us in everyday life. We have engaged in circle time, discussing what we like about our Mummies and how they make us feel. We really enjoyed our Mother's Day assembly and having our Mummies come into class on Friday morning. We were able to read books together, play, make crafts and just enjoy each other's company. Thank you to all of the Mummies that came in to spend time with us. In the next few weeks we will begin learning all about Dinosaurs. The children have been very interested in finding out more about these interesting creatures. We will investigate through a variety of books and resources.

Year 1 News This week in Year 1 is all about our mums! We wrote special books about our mums using adjectives and verbs and created lovely pictures to show how much we love them. In IPC, the children practised their circus moves in the Sports Hall strengthening our core muscle skills by balancing, throwing and juggling. In Literacy, children continued to practice using our descriptive words about their mums. In Maths, children practised multiplication facts and fractions. Next week children will consolidate their learning and testing them to show us what they know.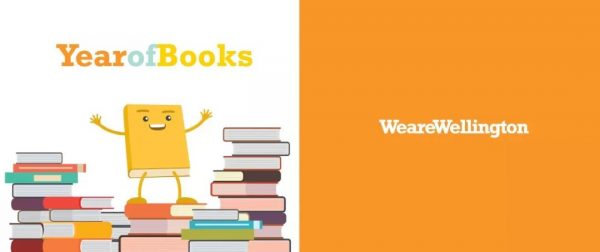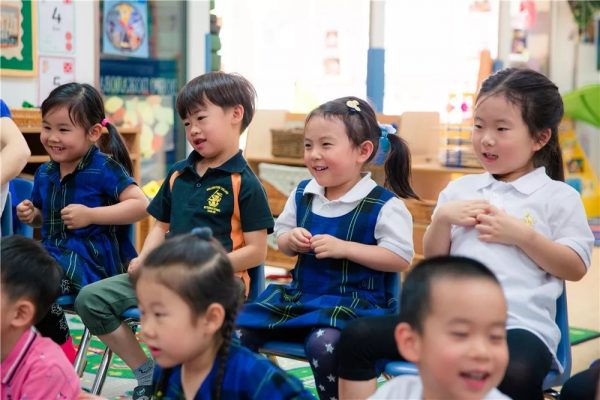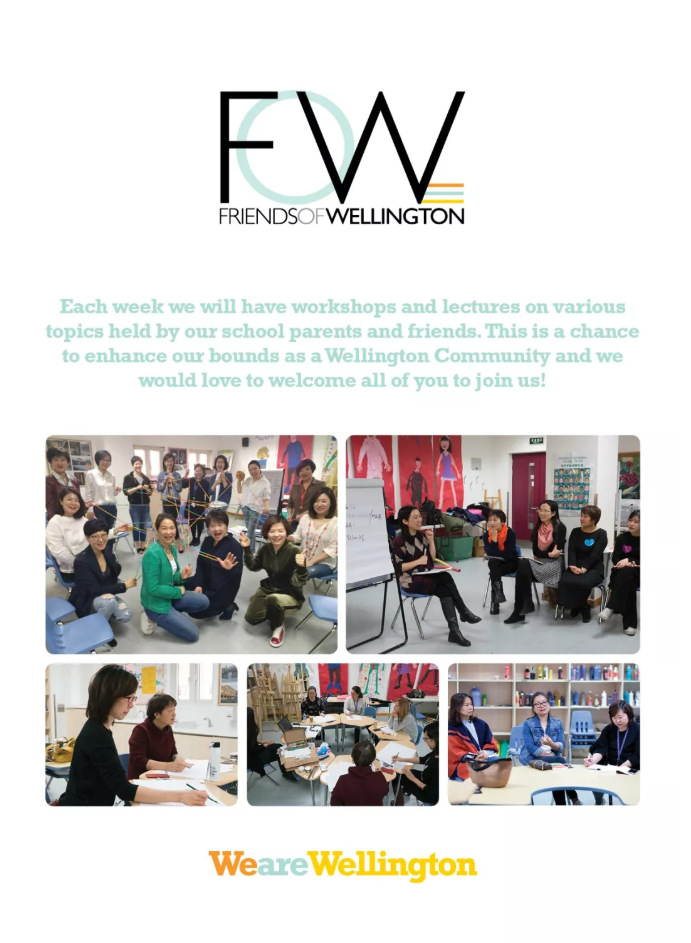 Art Every Friday 8:30-11:00 MB125 Mrs Markovic ksenija.jakic@gmail.com Reading Club Every Thursday 9:00-12:00 MB125 Mrs Wang 712205@qq.com Mandarin Every Tuesday 10:15-11:15 MB125 Mrs Yuan and Mrs Zhang yizhang001@foxmail.com EAL (lower level) Every Monday 8:30-9:30 MB231 Mr Findlay paul.findlay@wellingtoncollege.cn EAL (higher level) Every Friday 8:30-9:30 MB231 Mr Findlay paul.findlay@wellingtoncollege.cn Pilates Every Tuesday 8:45-10:00 Black Box Mrs Stofkova dstofkova@yahoo.com Pilates Every Friday 8:45-10:00 Black Box Mrs Stofkova dstofkova@yahoo.com Yoga Every Wednesday 8:45-10:00 Black Box Mrs Havlíková havlikann@gmail.com Yoga Every Thursday 10:45-12:00 Black Box Mrs Havlíková havlikann@gmail.com Glamour Handmade Course Every Wednesday 14:00-15:30 MB125 kevingutongxuan@163.com Traditional Chinese Medicine Every Thursday 9:00-10:30 MB207 Mrs Markovic ksenija.jakic@gmail.com Any changes please follow the notice according to the course organiser.

UPCOMING EVENTS Monday 13 May 2019 All Day Senior School Open Door week (to 17th) (DP) All Day Junior School STEM Week (to 17th) (RA) All Day Week B 8:30AM - 9:30AM FOW EAL (Beginners) (PF) (MB 235) 3:05PM - 3:45PM Senior School Assembly (JMS) (Theatre) Tuesday 14 May 2019 8:45AM - 10:00AM FOW Pilates (ES) (Black Box) 10:15AM - 11:15AM FOW Mandarin Class (ES) (MB 125) Wednesday 15 May 2019 8:45AM - 10:00AM FOW Yoga (ES) (Black Box) 9:30AM – 10:30AM Coffee Morning (JS) (Coffee Shop) 2:00PM - 4:30PM ISCOT HS Mixed Ultimate Frisbee (IST) (RG) 3:05PM - 3:45PM Junior School Assembly (RA) (Theatre) Thursday 16 May 2019 9:00AM - 10:30AM FOW: Traditional Chinese Medicine (TCM) (ES) (WCA Room) 9:00AM - 12:00PM FOW Reading Group (ES) (MB 125) 10:45AM - 12:00PM FOW: Yoga (ES) (Black Box) 2:00PM - 3:15PM Meet the Master: Year 12-13 parents (ES) (Duke of York's room) Friday 17 May 2019 8:30AM - 9:00AM Nest Assembly (DZ) (Theatre) 8:30AM - 9:30AM FOW EAL (Advanced) (PF) (MB 231) 8:30AM - 11:00AM FOW Art Class (KM) (MB 125) 8:45AM - 10:00AM FOW Pilates (ES) (Black Box) 9:30AM - 11:30AM Nest Open Morning (PR) (The Nest) 5:00PM Senior School interims: Years 7-11 (AL) published (DP) Saturday 18 May 2019 9:30AM - 11:30AM A Level Induction Year Open Morning (PR) (Main Building) 10:30AM A Level Scholarship Interviews (external) (YY) (Main Building) 11:00AM - 3:00PM Summer Fair (JAFJ)