The Week Ahead 17 May 2019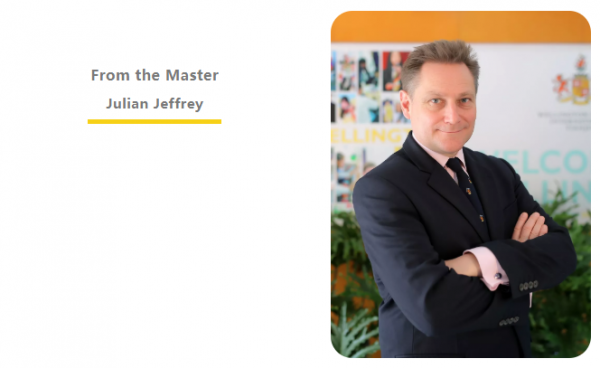 I have been lucky enough to get back into the classroom for some teaching this term, working with a Year 10 group on their IGCSE preparation. It is my first sustained foray back into teaching for a year or so, and despite having taught for (deep breath) over 25 years, my recent experience has helped to highlight for me how far the craft of teaching has developed, even in the relatively short time I have been out of the classroom. I see around me far more assured use of technology, by pupils and staff; children seem to have developed a breezy confidence in essential research skills, so important when using online textbooks and other resources. All pupils engage by asking questions, offering insights to discussions and providing answers to their peers. Differentiation, supporting each individual learner with materials suitable to support and challenge even the most able, has become a far more complex and sophisticated process – no longer is it good enough to hand out just a couple of different handouts and expect learners to thrive. Teaching second language English learners has also developed hugely since I was regularly in the classroom; all our teachers recognise the need to be language support educators and their resources and planning reflect this shift in approach.
I appreciate that this may make me sound like a teaching dinosaur, and probably strikes dread into the heart of any parent of my Year 10 group, but I wanted to highlight the hard work and preparation that goes into delivering high quality lessons. For most parents, busy with their lives, families and employment, opportunities to visit classrooms and see teaching and learning in action are simply not possible. Of course we offer Open Days across the school – parents are welcomed in the Nest and Junior School each term, for example, and in the Senior School, fathers of Year 7 children and the mothers of those in Year 8 each have a day set aside annually for them to spend with their children in class and activities. This can really only scratch the surface, though, and what is not shown is the level of planning and preparation that their child's teachers go through for each and every lesson. Teaching, as anyone who has ever done it for an extended period of time will know well, is not simply an exercise in turning up in a room and 'teaching'. Tasks and activities must be planned for each learner, often differentiated multiple ways to meet the needs of each child. Work needs to be assessed and the results fed back to pupils in ways that they can use to further their knowledge and understanding. Each day, each lesson, is different, therefore, and once on-going pastoral care and a child's wellbeing is factored in, the complexity of delivering excellent lessons becomes more and more apparent. To do this four or five times each day, consistently across term after term, adds to the challenge of teaching. In essence, it means that only genuinely remarkable people - those committed to a learning culture and the highest standards of professionalism – become successful teachers.
If I have learned just one thing since my return to the classroom, it is this: your child's teachers are among the most hard-working and skilled professionals in education. Their capacity for self-improvement, and for helping their charges meet and exceed their challenging targets at every age group, is inspiring and I hope that parents, as core stakeholders in our learning community, take every chance to recognise the commitment of my colleagues on the teaching staff.

Julian Jeffrey MASTER

I was once asked by a worried parent about how she can encourage her 4 year-old child to eat healthy food as her staple diet consists only of milk and bread. This is surely not enough to support the nutritional needs of a growing child.  I told her that it has to begin and end in the kitchen.  Children who are involved in meal preparation are more apt to eat as simply, this encourages them to explore the foods they are exposed to.
Let's further explore the many benefits entailed in cooking with young children, here are just a few:
• Broadens their palate – children take pride in what they do and when they help prepare a meal, they will want to taste it.
• Encourages communication – provides an opportunity for conversations with your children as you talk about the ingredients, where they come from and the process of cooking.  The possibilities for 'talk' are endless.
• Learn Math and Science skills – Measuring, estimating, boiling, etc. are all related to Maths and Science that children can learn while cooking.
• Gratefulness – this is a value that can be cultivated while cooking as children see the hard work put in when preparing food.
A well-balanced and healthy diet is crucial in a developing child's body and it is just as important as their social, emotional and cognitive development. Now, let's get cooking!

Eaglets News

  This week the children went on a trip to a vegetable farm and had a first-hand experience picking their very own vegetables to make a salad which we all enjoyed eating for lunch.  The children looked at different types of vegetables, their sizes and colours.  They also learned about the different things a plant needs to grow. Next week, we will be learning about sea animals as we read the story, 'Hooray for fish' by Lucy Cousins as we explore colour and rhyme under the sea.

Nursery News

This week we have started the Minibeasts Topic and the children voted for their favourite ones while they practised counting the minibeasts legs that was recorded as a graph in our classrooms.  They also made a paper plate ladybug, using paint and playdough spots- count and write the number of spots altogether. Our story of the week ''Super worm'' led to a discussion about kindness towards the minibeasts and about good friendships.
The children also participated in cooking activity on Wednesday. It was fascinating to see them have fun in making cookies under the instructions of the campus chef. Next week we will continue exploring minibeasts by looking closely at bees and ants. The story of the week 'The Very Greedy Bee" by Steve Smallman will let us explore the world of lovely bees. There will also be an opportunity to talk about laziness and hard work, greed and generosity. The children will make honey sandwiches and make some lovely paper plate bees.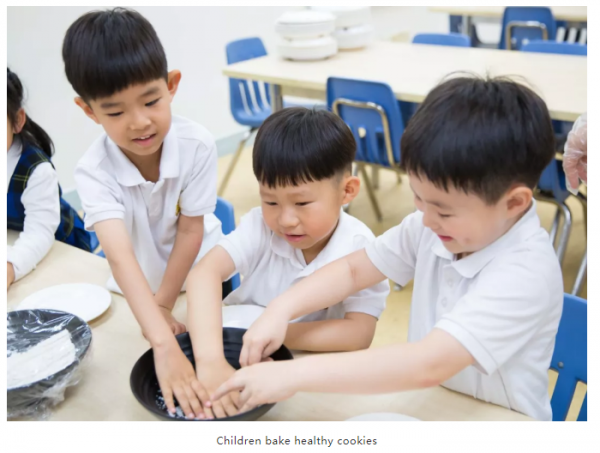 Reception News
After a rollercoaster of a week at school from the sicknesses and issues we have endured, it has all seemed to calm down this week. Although, we have had another busy week in Reception with organising for the Summer fair and beginning our new topic "Dinosaurs." The children were very excited about beginning our new topic, "Dinosaurs." This topic has really helped to stimulate the interest of our children in Literacy and Numeracy activities. All through the classroom there have been dinosaurs, in the sand, water, building and construction, imaginative play, mark making, counting, measuring, weighing and sorting. We have read some interesting books and have explored different websites to find out more about these amazing prehistoric animals. Next week we will continue investigating and exploring our Dinosaur topic, using books, computers and play. We will create stories through talk and play, read words and simple sentences and write a fact page about a dinosaur. The children will reinforce number recognition and counting strategies through play and dinosaur maths. They will use length, weight and size and continue with addition and subtraction.

Year 1 News
Year 1 are loving our weekly Circus Gym activities with Mr. Mehdi. This week, we took photos and filmed the students while they participated in the activities. After playing back the videos and viewing photos of themselves, students engaged in a discussion about forces- push and pull movements. "What force is involved in each movement?" "What happens when we add more force?" "What happens when we use less force?" "When do we need to use more force?" "When do we need to use less force?" Year 1 can't wait for next week! This week in literacy, students have been learning about the structure and features of non-fiction texts. Next week we will be learning how to write an informative text about the circus. This week in numeracy, Miss Millar and Miss Sam's class were introduced to the concept of division. Students will continue to work on this topic next week. In Mrs Zantua's and Ms Kristen's class, students have been learning to identify a quarter of an object, shape or quantity. They will review these concepts next week.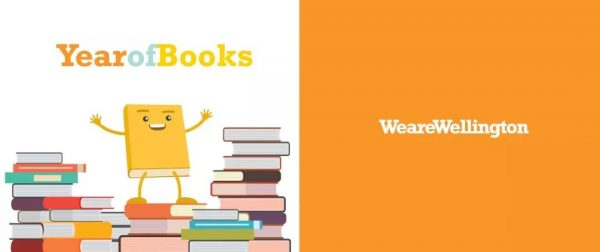 MEET THE MASTER 
Duke of York's Room
1400hrs-1515hrs, Thursday
23rd May
This week, the Meet the Master slot is aimed at parents of pupils in Nest. If you would like to attend, please confirm via email with Ms. Emma Shi (emma.shi@wellingtoncollege.cn) by Wednesday 22nd May.


FROM HEAD OF PE AND SPORT
Nest Sports' Day
Sports' Centre
0900hrs-1030hrs, Monday
20th May
On Monday 20th May, our youngest pupils will participate in a morning of sporting activities, involving running, jumping, throwing, and many other fun games to play. The event will start at 0900hrs and finish at 1030hrs, and there may even be time for them to receive a medal and a prize. Come along and enjoy the fun!


Art
Every Friday 8:30-11:00 MB125 Mrs Markovic ksenija.jakic@gmail.com
Reading Club
Every Thursday 9:00-12:00 MB125 Mrs Wang 712205@qq.com
Mandarin
Every Tuesday 10:15-11:15 MB125 Mrs Yuan and Mrs Zhang yizhang001@foxmail.com
EAL (lower level)
Every Monday 8:30-9:30 MB231 Mr Findlay paul.findlay@wellingtoncollege.cn
EAL (higher level)
Every Friday 8:30-9:30 MB231 Mr Findlay paul.findlay@wellingtoncollege.cn
Eaglets News
Every Tuesday 8:45-10:00 Black Box Mrs Stofkova dstofkova@yahoo.com
Pilates
Every Friday 8:45-10:00 Black Box Mrs Stofkova dstofkova@yahoo.com
Yoga
Every Wednesday 8:45-10:00 Black Box Mrs Havlíková havlikann@gmail.com
Yoga
Every Thursday 10:45-12:00 Black Box Mrs Havlíková havlikann@gmail.com
Glamour Handmade Course
Every Wednesday 14:00-15:30 MB125 kevingutongxuan@163.com
Traditional Chinese Medicine
Every Thursday 9:00-10:30 MB207 Mrs Markovic ksenija.jakic@gmail.com
Any changes please follow the notice according to the course organiser.

UPCOMING EVENTS
Monday 20 May 2019
All Day Week A 8:30AM - 9:30AM FOW EAL (Beginners) (PF) (MB 235) 9:00AM - 10:30AM Nest Sports' Day (Sports Centre) 3:05PM - 3:45PM Senior School Assembly (JMS) (Theatre)
Tuesday 21 May 2019
8:45AM - 10:00AM FOW Pilates (ES) (Black Box) 8:30AM - 3:00PM Junior School Sports' Day 10:15AM - 11:15AM FOW Mandarin Class (ES) (MB 125) 5:00PM - 6:30PM Senior School Parents' Evening: Years 7 & 10 (DP) (Main Building)
Wednesday 22 May 2019
8:30AM - 4:00PM Senior School Sports' Day (RG) (Sports Centre) 8:45AM - 10:00AM FOW Yoga (ES) (Black Box) 3:05PM - 3:45PM Junior School Assembly: 5KO Everglades (RA) (Theatre)
Thursday 23 May 2019
9:00AM - 10:30AM FOW: Traditional Chinese Medicine (TCM) (ES) (WCA Room) 9:00AM - 12:00PM FOW Reading Group (ES) (MB 125) 10:45AM - 12:00PM FOW: Yoga (ES) (Black Box) 2:00PM - 3:15PM Meet the Master: Nest parents (ES) (Duke of York's room) 5:00PM - 6:30PM Senior School Parents' Evening: Years 8, 9 & 11 (AL Induction) (DP) (Main Building)
Friday 24 May 2019
8:30AM - 9:00AM Nest Assembly: Reception (DZ) (Theatre) 8:30AM - 9:30AM FOW EAL (Advanced) (PF) (MB 231) 8:30AM - 11:00AM FOW Art Class (KM) (MB 125) 8:45AM - 10:00AM FOW Pilates (ES) (Black Box) 3:30PM Half term holiday begins (to 30th) (ES) 4:45PM - 8:00PM Year 13 Graduation (JMS) (Theatre)
Saturday 25 May 2019
7:45AM Sailing Trip to Beidaihe (TR)