Sports Day in the Nest丨Exercise, good for mind and body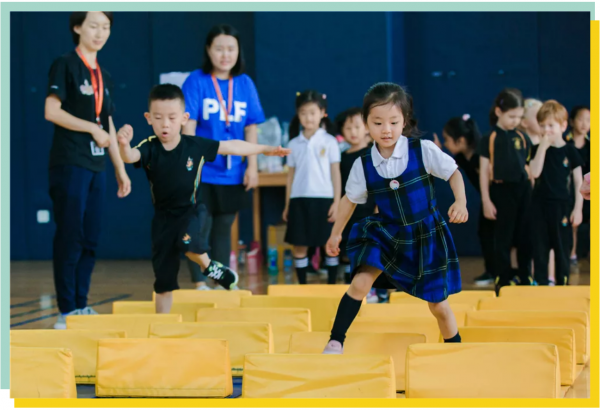 What an exciting, fun morning at Wellington Bilingual Nursery Tianjin, our traditional Sports Day is great fun and keeps the kids fit too!We wanted to introduce the little ones to the spirit of sports. And 

our specially devised games help children develop both their gross motor skills (running, jumping and throwing) and their fine motor skills (hand and arm dexterity).

All the children had a blast and participated in all games, they even had their very own winning medal for taking part. They supported their playmates on with chants and cheers whilst they pitched, jumped, ran, hopped and completed relays. There was great excitement in the air as children navigated the races.
The enhancement of physical and mental development of children is certainly the most important contribution of sports, but the list of values your child may learn and acquire through sports does not end here. Other positive aspects are numerous, which reveals the true beauty of sport.

 Kids' character and moral principles are formed through fair play.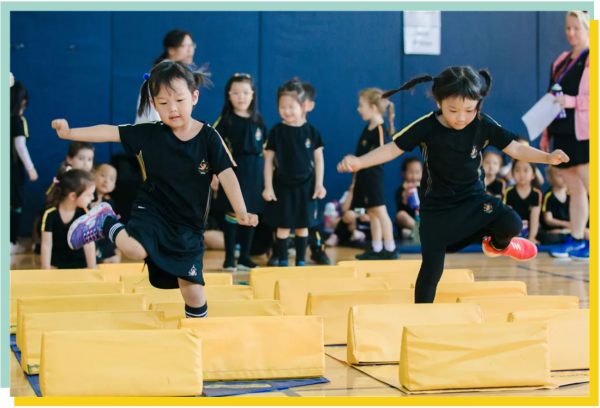 Teamwork and benefits of social interaction among children are best seen in sports.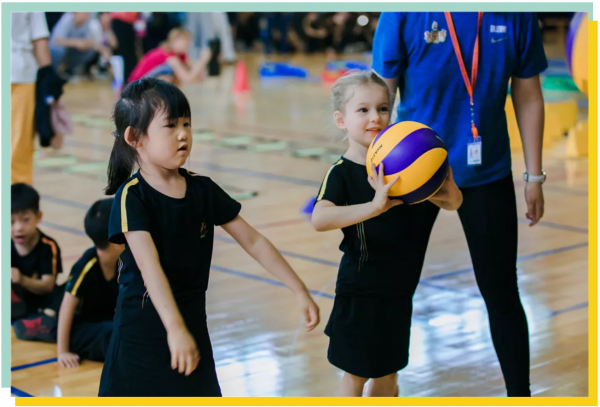 They view competitions on and off the field as opportunities to learn from their success and failure.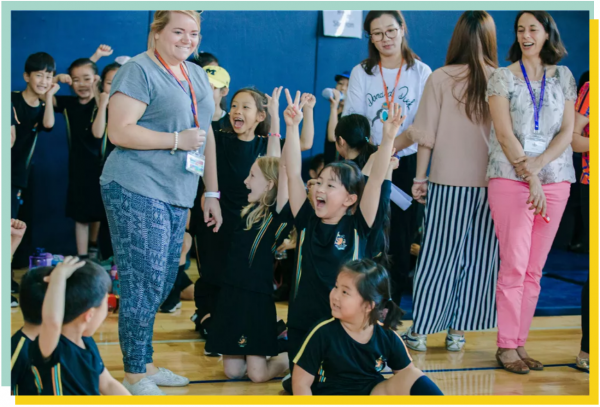 They learn to respect authority, rules, team colleagues and opponents.
Sport is an important learning environment for children. 

Numerous studies have shown that children who play sports perform better at school. To help your child get the most out of sports, you need to be actively involved.

 providing emotional support and positive feedback

 attending some games and talking about them afterward

 having realistic expectations for your child

 encouraging your child to talk with you about their experiences with the coach and other team members

 teaching your child to handle disappointments about losing by praising their efforts to compete and improve athletic skills

 modeling respectful spectator behavior
Being involved in sports takes time and creates challenges but it allows your child to become more knowledgeable about the nature of coaching, team values, behaviours and attitudes.  As it is important for your child to learn fair play and good sportsmanship.

9:00AM - 10:30AMFOW: Traditional Chinese Medicine (TCM) (ES) (WCA Room) 9:00AM - 12:00PM FOW Reading Group (ES) (MB 125) 2:00PM - 3:15PM Meet the Master: Year 2-6 parents (ES) (Duke of York's room) Friday 31 May 2019 All Day Nest: Children's Day: Traditional Dress day (DZ) (The Nest) 8:30AM - 9:00AM Nest Assembly: Poetry Nursery (DZ) (Theatre) 8:30AM - 9:30AM FOW EAL (Advanced) (PF) (MB 231) 8:30AM - 11:00AM FOW Art Class (KM) (MB 125) 8:45AM - 10:00AM FOW Pilates (ES) (Black Box) 9:30AM - 10:30AM Positive parenting course (Rm N205) 10:00AM – 12:00PM Nest: classroom activities for Children's Day (DZ) 1:25PM - 1:55PM Lunchtime Recital (FG) (Theatre) Saturday 01 June 2019 8:00AM - 12:00PM College Board SAT examination (Black Box)