The Week Ahead 3 May 2019
I was so pleased to be able to welcome a team of young footballers from our sister school in Hangzhou last weekend. They came up to play in the football tournament we host each year, originally scheduled for the 28th April. A late change to the Labour Day holiday meant that the other teams, both from local schools and clubs, could no longer compete at the weekend, so we had to move the event to Wednesday 1st May. Far from being downcast at this unexpected turn of events, the competitors from Hangzhou relished the mini-festival we managed to stage for them, coming a creditable second and beating the home Wellington team into third.

This could, for many youngsters and their teachers, have been a deeply disappointing day. Having travelled up to Tianjin on Saturday only to find a far more limited competition than they were expecting could easily have ruined the trip for them. Instead, they made the most of the opportunities to play the game they obviously all love, tour the city and finish their short visit with a trip to a trampolining activity centre on the way back to the airport. Collectively and individually, these young athletes and their coaches shrugged off any deflation and created new and lasting memories from the situation they found themselves in. Wellington is often mislabelled as the school for 'happiness', perhaps as a result of a misunderstanding that accompanied the early introduction of the wellbeing programme in our schools across the world. 'Happiness' became the lazy catch-all term for the very real research and expertise that has gone into developing wellbeing and mental health programmes in schools, universities and businesses across the world. In practice, we do not espouse unremitting happiness as a universal message, as appealing as that state may sound. Instead we focus on wellbeing and mindfulness education, helping our pupils to come to terms with what can often be confusing, even frightening, emotions in their everyday lives. Such an approach rejects the happy-at-all-costs mantra, focusing instead on coming to terms with feelings of inadequacy, loneliness or anxiety. Pretending that life can be lived without times of struggle or personal conflict would go against all that we promote in terms of developing young adults, fit for the 21st century world beyond our gates. One of the most common reasons for pupils experiencing unhappiness comes when they find themselves disappointed in an ambition. Humans, both young and old, seem to have an inherent need to measure themselves against others. In the vast majority of occasions, this is an entirely positive experience; it can help to drive us on to greater efforts and can foster empathy for others. As in so many cases, it is often the loss of perspective in a disappointment that brings with it associated, longer-term mental health concerns. Failing an exam, being rejected by a university or struggling through the aftermath of a broken relationship can often become bound up with a single, all-encompassing sense of failure, frustration and despair. Young people who face such challenges need our support and guidance, but the good news is that, through Wellington's wellbeing programmes, there are things that individuals can do to help themselves:
Don't give up - remember that failure and disappointment are part of life, but they do not need to define a life. Setbacks can be positive learning experiences, with many top athletes and other elite performers using the insight and resilience they have developed in failing multiple times in the past to raise their own performance levels, emerging stronger each time.
Don't let a disappointment become a catastrophe by brooding over it for too long. Psychologists recommend writing down your feelings after a setback, an act by which we can often begin to recognise the real scale of the disappointment, allowing us to manage our emotions more completely. Externalising thoughts in this way can help to break the cycle of negativity which inevitably goes with a setback and can provide a 'bigger picture' outlook.
Don't take it personally – it is not always you. Not every failure to get the best university course or job is a result of your own failings: there simply have been other applicants who were adjudged to be better suited to that opportunity than you.
Young people need support and encouragement to work through these self-help stages. It does not always come automatically, and obviously some find disappointment much harder to accept than others, but within the safe confines of a nurturing home or school environment, it can be far easier to deal with than later in life. If you or your child would like any further advice or guidance from the school, please do not hesitate to contact any of the academic team. There is a wide network of trained professionals, both within the school and beyond, eager to help work with your child. Those young footballers from Hangzhou shed their disappointment and turned a setback into a great weekend they will long remember as they made new friends and played some wonderful sport. Their spirit and determination to enjoy their trip will help give them a far more profound learning experience than a simple tournament competition, and I am sure they will have been enriched by the 36 hours they spent in our school. Best wishes Julian Jeffrey MASTER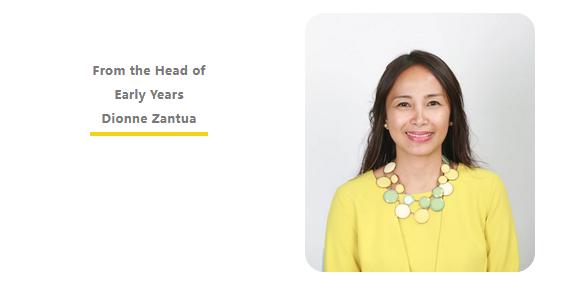 Leadership in Early Years
I used to doubt myself as a leader, at the time, for allowing myself to show vulnerability to others. I thought, 'why am I not as eloquent as him' or 'Am I good enough to lead such a qualified staff?'. Yet I understood that being a leader did not mean I had to know everything or be everything to everyone, but certain qualities such as having a teachable spirit, the desire to be a life-long learner and my unwavering passion about early years, helped me persevere. Over the years, what I have found the following to be essential in leading such a complex and high energy profession:
One of the foundational pillars of early years is establishing a healthy relationship between children and adults. More so, the cultivation of strong and supportive relationships with adults is crucial to children's early learning and development. In the Nest, there are systems and strategies in place to support strong relationships in our everyday practice.
According to Harvard Business School professor Amy Edmondson, who argued the term: "Psychological safety is a belief that one will not be punished or humiliated for speaking up with ideas, questions, concerns or mistakes." It is important that we foster an environment where children are free to express themselves without fear of rejection or retaliation, yet I realized that much like children, adults need to feel secure in order to thrive. As leaders, we need to see staff as people with real lives apart from work, that they are someone else's wife, mother, sister, daughter and friend. With this understanding, I have become more human to them as they are to me.Leadership is an investment in people so that long after our season of influence has passed, we will leave a lasting positive impact in those we had the honour to lead and serve.

This week we continue to learn about big and small and the children have made beautiful pictures of big and small caterpillars using different size sponges.  They also began using their skills to count various objects both in Mandarin and English.  

Next week, we are very excited to welcome our mums to our Mother's Day celebration, and more details will be sent.

Nursery News
The children have had a restful May break and we are ready for another few weeks of learning and fun. Many thanks to parents who managed to attend the parents evening which was very successful. The feedback we have had from parents was very positive and a true indication that children are making fantastic progress and blossoming in various aspects. Children also enjoyed the cooking activity in which they learnt how to prepare rice balls. Next week we will continue our Jungle topic by looking at the animals that live in the various layers of the rainforest. The children will also be involved in some sorting and ordering activities in Maths by comparing different animals and plants.

Reception News
We had a quick week this week, rounding off our topic of Animals & their habitats. We have really enjoyed learning about different types of animals and where they come from. Next week will be a one-off topic where our focus will be on some very special ladies – our Mummies! We will do our learning through stories focused on Mummies, including 'My Mum' by Anthony Browne. This will be finished off with a special event – Mummies Morning.

Year 1 News
This week, Year 1 discussed plastic pollution and what we can do to reduce our environmental footprint. We used recyclable materials to make sea creatures that are affected by plastic pollution. We can't wait for you to see what we have created! In IPC, children continued to plan for their performance in their performance groups. We were so involved in this that we ran out of time for our clown activities, so we will 'clown around' next week instead! In Literacy, children continued to practice adding suffixes to root words. We also used past and present tense verbs in our sentence writing. Next week we will focus on writing descriptions and using capital letters for proper nouns. In Maths, children practised their addition and subtraction using various strategies as well as produced arrays to represent multiplication facts. Next week children will recognise and solve multiplication problems as well as fractions.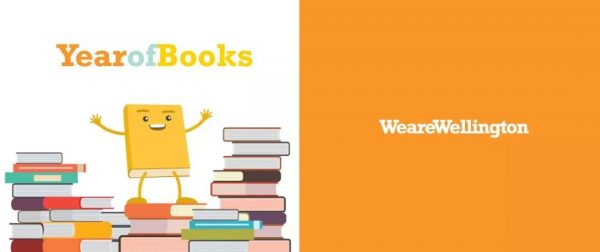 FROM THE HEAD OF EARLY YEARS
Nest: Mother's Day
Friday, 10th May
Each year in the Nest we take time to honour some very special people in our lives...our mothers. To commemorate this day, each class will be hosting their mothers with special songs and themed activities to remember their unconditional love and dedication to their children. A separate invitation from each class will be sent and we hope you will join us!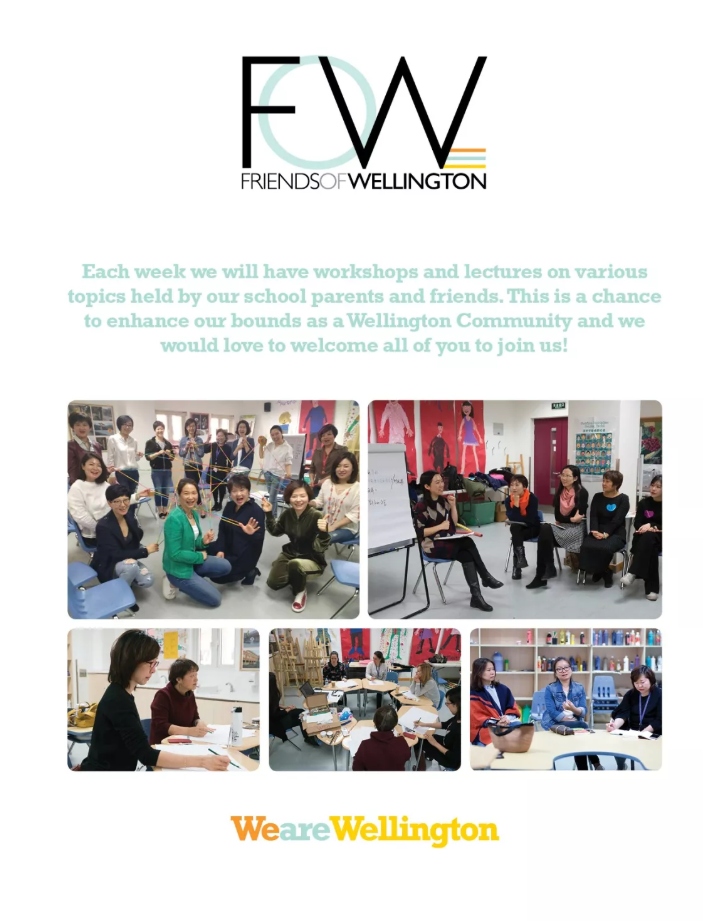 Art
Every Friday 8:30-11:00 MB125 Mrs Markovic ksenija.jakic@gmail.com
Reading club
Every Thursday 9:00-12:00 MB125 Mrs Wang 712205@qq.com
Mandarin
Every Tuesday 10:15-11:15 MB125 Mrs Yuan and Mrs Zhang yizhang001@foxmail.com
EAL (lower level)
Every Monday 8:30-9:30 MB231 Mr Findlay paul.findlay@wellingtoncollege.cn
EAL (higher level)
Every Friday 8:30-9:30 MB231 Mr Findlay paul.findlay@wellingtoncollege.cn
Pilates
Every Tuesday 8:45-10:00 Black Box Mrs Stofkova dstofkova@yahoo.com
Pilates
Every Friday 8:45-10:00 Black Box Mrs Stofkova dstofkova@yahoo.com
Yoga
Every Wednesday 8:45-10:00 Black Box Mrs Havlíková havlikann@gmail.com
Yoga
Every Thursday 10:45-12:00 Black Box Mrs Havlíková havlikann@gmail.com
Glamour Handmade Course
Every Wednesday 14:00-15:30 MB125 kevingutongxuan@163.com
Traditional Chinese Medicine
Every Thursday 9:00-10:30 MB207 Mrs Markovic ksenija.jakic@gmail.com
Any changes please follow the notice according to the course organiser.

UPCOMING EVENTS
Monday 06 May 2019
All Day Week A All Day A Level Art examination (ii) (MFC) (Main Building) All Day Year 4 Camping Trip departs (to 8th) (NC) 8:30AM - 9:30AM FOW EAL (Beginners) (PF) (MB 235) 3:05PM - 3:45PM Senior School Assembly (JMS) (Theatre)
Tuesday 07 May 2019
8:45AM - 10:00AM FOW Pilates (ES) (Black Box) 10:15AM - 11:15AM FOW Mandarin Class (ES) (MB 125)
Wednesday 08 May 2019
All Day A Level Art examination (iii) (MFC) (Main Building) 8:45AM - 10:00AM FOW Yoga (ES) (Black Box) 2:00PM – 3:30PM Glamour Handmade Course (ES) (MB125) 3:05PM - 3:45PM Junior School Assembly: 5MR Uluru (RA) (Theatre)
Thursday 09 May 2019
8:30AM - 9:30AM IT Committee (GM) (Duke of York's room) 9:00AM - 10:30AM FOW: Traditional Chinese Medicine (TCM) (ES) (WCA Room) 9:00AM - 12:00PM FOW Reading Group (ES) (MB 125) 10:45AM - 12:00PM FOW: Yoga (ES) (Black Box) 2:00PM - 3:15PM Meet the Master: Year 7-11 parents (ES) (Duke of York's room)
Friday 10 May 2019
All Day Nest: Mother's Day (DZ) (The Nest) All Day Year 8: Bring your mother to school day (RG) All Day Interhouse Swimming Gala: Years 2-6 (h) (RG) (Sports Centre) 8:30AM - 9:00AM Nest Assembly (DZ) (Theatre) 8:30AM - 9:30AM FOW EAL (Advanced) (PF) (MB 231) 8:30AM - 11:00AM FOW Art Class (KM) (MB 125) 8:45AM - 10:00AM FOW Pilates (ES) (Black Box)
Saturday 11 May 2019
9:00AM - 2:00PM ISCOT Track and Field Meeting: Years 4-6 (IST) (RG)