Sensory play in Early Childhood Education. How important is it?
Ms. Stephanie Lewis Eaglets Teacher
Sensory play in Early Years is an important part of early childhood development, providing opportunities for children to actively use their senses as they explore their world through 
'sensory play'
. Giving young children a variety of different sensory experiences, a hands-on feeling of the different textures of a range of materials. Sensory experiences (feeling and making marks through playdough, cornflour, sand, and water) will enhance a child's fine motor skills and strengthen the muscles in their fingers, as well as improving physical development, and getting the child ready when they start to write.  Furthermore, some children may find it difficult to play with other children when there is too much noise going on in their environment. 
Having the opportunity to engage through sensory play, children can block out the noise, which is not important and focus on the play with the other children.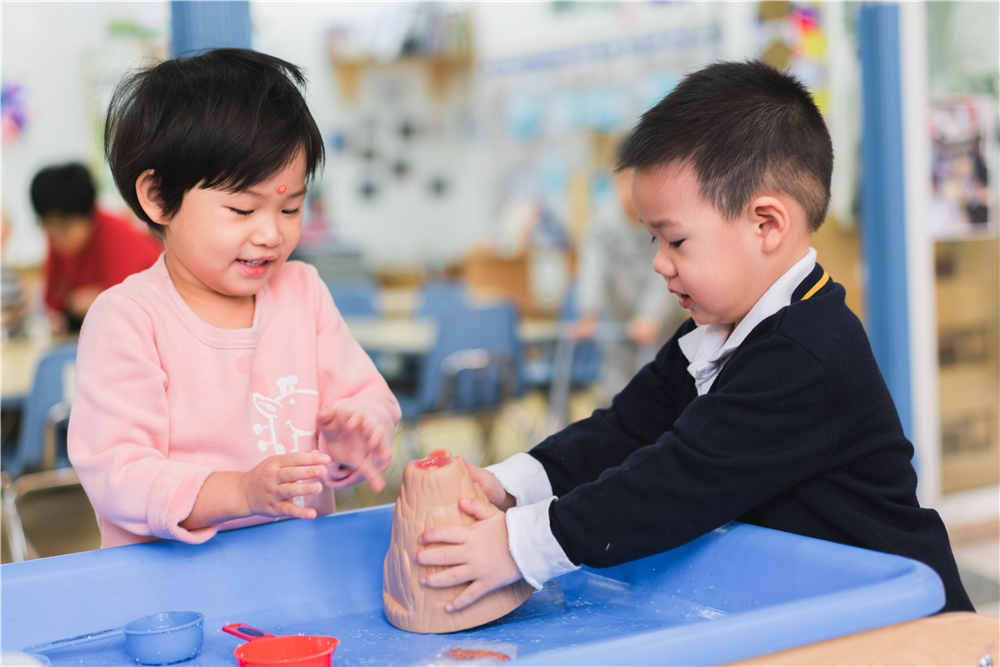 Sensory play is a very important part of learning, through all our five senses: seeing, smelling, hearing, feeling, and tasting. 
Sensory play comes naturally for children and should be encouraged and supported at home as well in the learning environment.  
As they grow, children's senses are their most familiar and most basic way to explore and process new information. Sensory play enhances learning through hands-on activities that stimulate the senses. This is a great way for the children to explore the world they live in. Research shows that sensory play builds nerve connections in the brain's pathways, which lead to a child's ability to complete more complex learning tasks. Sensory play supports language development, cognitive growth, fine and gross motor skills, problem-solving skills, and social interaction.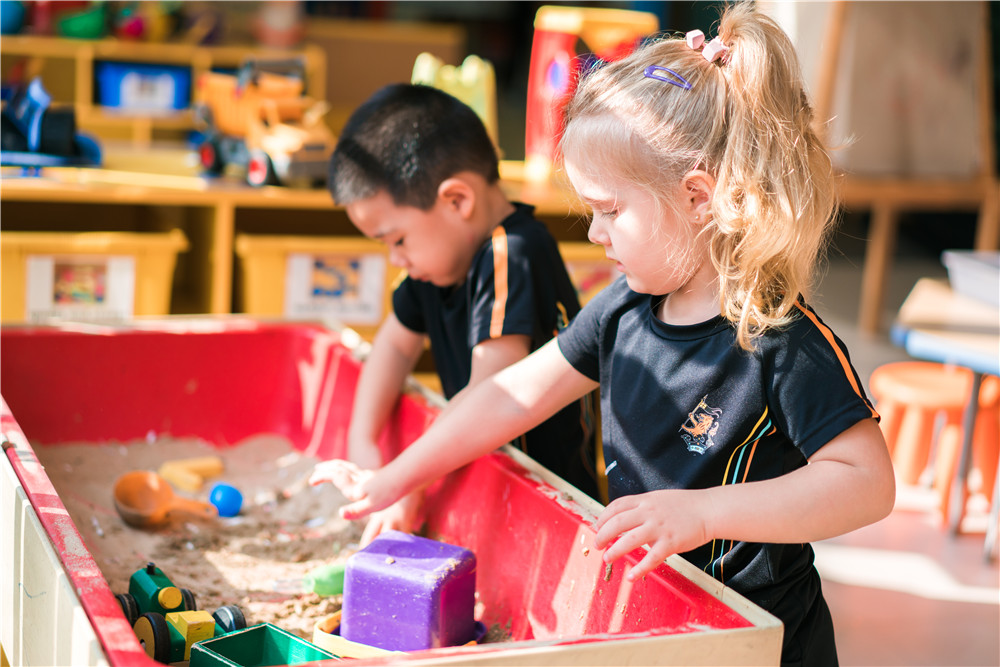 Sensory play is great for calming an anxious or frustrated child and developing and enhancing memory. It has an impact on a child's ability to learn sensory attributes, such as hot, cold, dry and sticky. The best part of sensory play is that it provides an opportunity for every child to succeed. Children who struggle academically can find solace in sensory play.
Here are two ideas, which the children really enjoy and have lots of fun. They help  with sensory play at home.
Cornstarch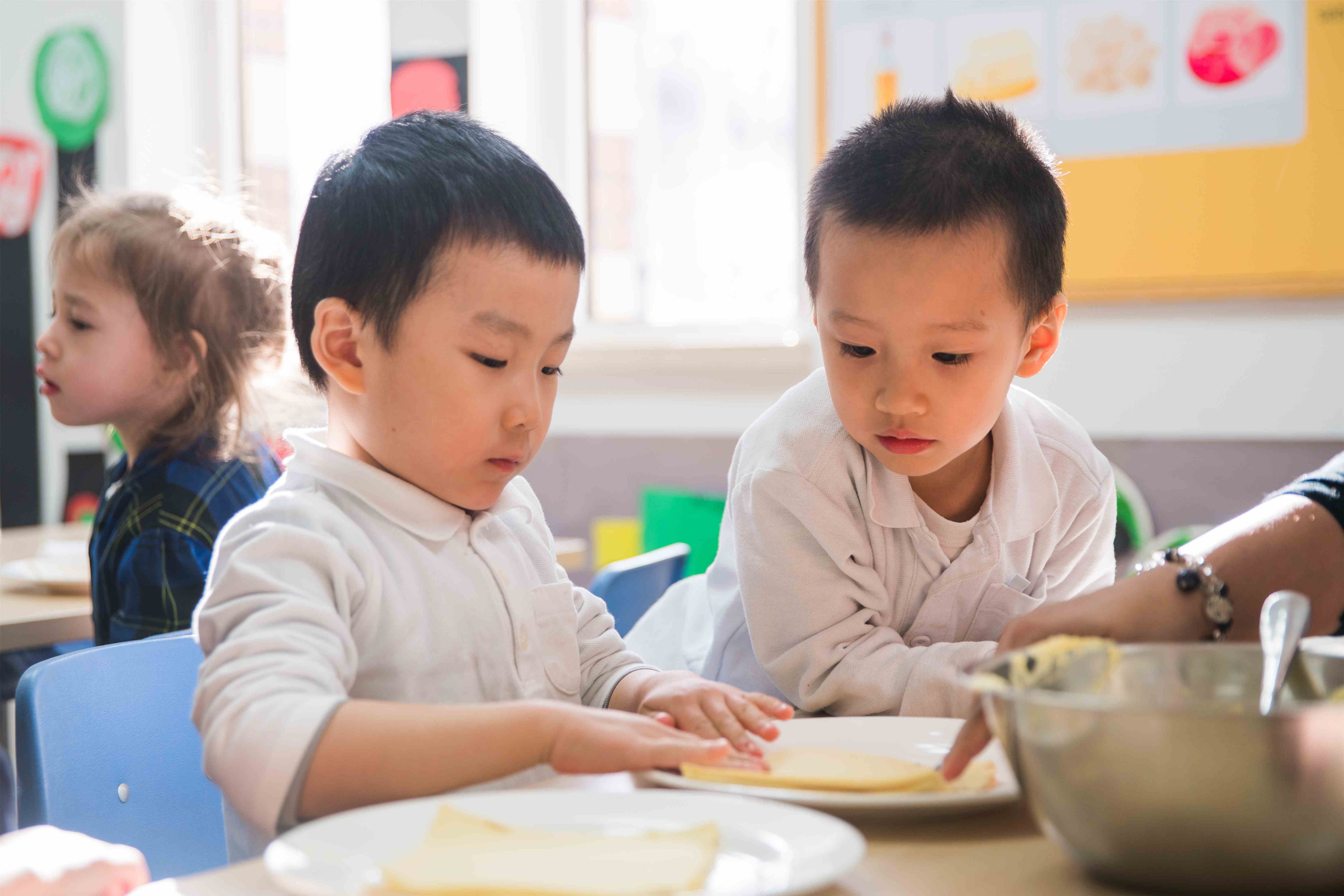 Place 3 to 4 cups of the cornstarch in a bowl and just add water to the power, to make a gloop (over time you may need to add more water). Playing with gloop is so relaxing for adults and children. Children will be engaged for long periods of time,  and you can add cars,  smalls animal figures, and other toys to make it more interesting for the child.
Playdough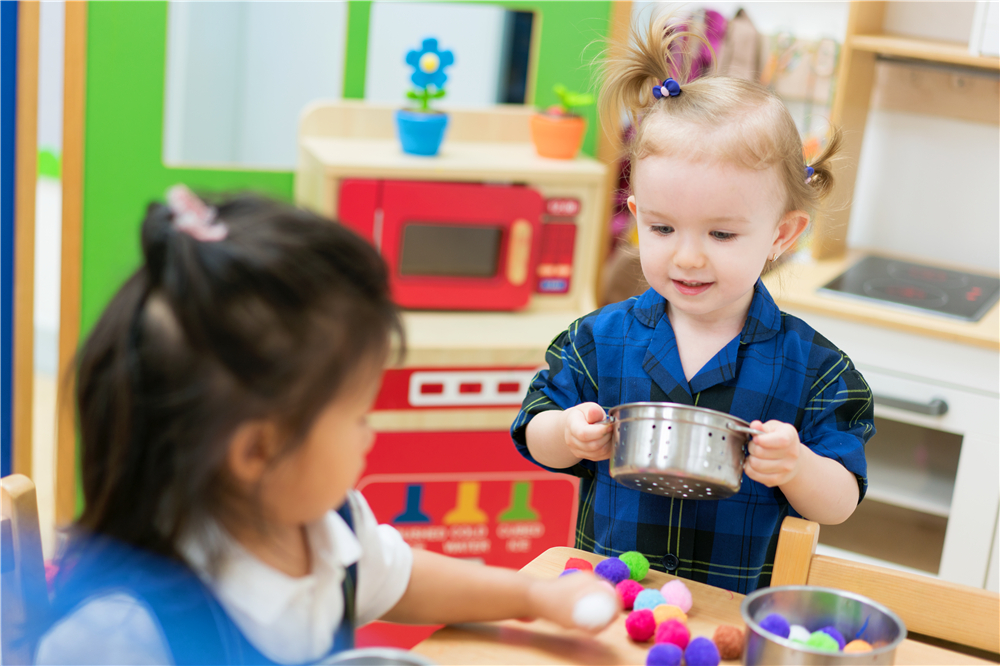 3 to 4 cups of flour 4 spoon flour of salt Half a cup of cooking oil 1 cup of water to start with Mix all together, in a large bowl. Food colour You may need to add more water until it is firm and sticky Then mould it on the tablet (you may need to add a little flour so it's not sticky) And finally, have lots of fun!
MEET THE MASTER
Duke of York's Room
1400hrs - 1500hrs, Thursday
7th November
This week's Meet the Master slot is open to parents of pupils in Nest. If you would like to attend, please confirm via email with Ms. Emma Shi (emma.shi@wellingtoncollege.cn) by Wednesday 6th November.
PARENT BRIEFING: MANDARIN FOR NATIVE SPEAKERS
Common Room
0900hrs - 1015hrs, Wednesday
6th November
Every other Wednesday morning from 0900hrs-1015hrs, parents will have the chance to engage with the school in sessions that cover all aspects of your child's education, from the Early Years to A Levels and university admissions. For this week's meeting, Mrs Yang Zhou, the Head of Mandarin Department, will give details of the Mandarin curricula for native speakers across the Junior and Senior Schools. It starts at 0900hrs in the Common Room.
FROM THE HEAD OF EARLY YEARS
Nest: Friendship Week
4th - 8th November
Having friends is one of life's greatest treasures and we would like to celebrate the value of friendship in the Nest through our Friendship Week.  Children in the Nest will dedicate time in their learning to focus on what it means to be a friend and how we can be a friend to one and all.  This is also a way we can promote inclusivity, appreciation of diversity and awareness of our cultural uniqueness so that Friendship Week happens not just for a week but every week.
FROM THE ACADEMY PROGRAMME
AHA Heartsaver ® First Aid CPR AED Training Course
Wellington's Academy Programme offers the American Heart Association (AHA) Heartsaver ® First Aid CPR AED Training Course for parents in November. During the two half-days of training on Saturdays, participants will learn more about the usage of CPR and AED for adults and children/infants. The training will also include basic first aid, how to act when one is choking and to deal with any opioid-associated life-threatening emergencies. The training will be given by Wellington College Tianjin's Head nurse Candy Chang, who is a certified AHA instructor. Drinks and snacks/fruit will be provided during the training. After the successful conclusion of the training, the participant will receive a Heartsaver ® First Aid CPR AED course certificate, which is valid worldwide for two years. The training is open to any adult in the wider Wellington community. Heartsaver courses are intended for anyone with little or no medical training and background who needs a course completion card for job, regulatory (e.g., OSHA), or other requirements. These courses can also be taken by anyone who wants to be prepared for an emergency in any setting. For sign-up and/or more information, please contact Academy department's manager Eelco van Kuilenburg; activityprogram.tianjin@wellingtoncollege.cn or 186 2291 2362.
FROM MR WILLIAMS
'MOVEMBER' 2019
The 1st November once again sees the return of Movember to the College. For those unaware of what Movember is, it's a worldwide charity tackling men's health issues. These include prostate cancer, testicular cancer and mental health issues. To help support this very worthwhile cause, we are welcoming any donations and holding a Movember Moustache competitioN. Parents, Teachers, Support staff even the SLT are all welcome to join in. The rules are simple but before that, the entry fee is 100rmb with all of that going directly to the charity and you then become a Mo Bro.
RULE ONE:
 Once registered (email Eamonn.williams@wellingtoncollege.cn) each person must begin the 1st Movember with a clean-shaven face (no stubble!).
RULE TWO: 
For the entire month of Movember each person must grow and groom a moustache.
RULE THREE:
 Don't fake it. No beards, no goatees (it must not join at the bottom) and no fake moustaches.
RULE FOUR: 
Use the power of the moustache to create conversation and raise funds for men's health.
RULE FIVE: 
Each Mo Bro must conduct himself like a true gentleman. The final will be held at the end of the month, you must name your creation and submit a photo by the 27th. Students will then get a chance to donate and vote on the 29th November. The winner will have their name placed on the trophy and take the title of Movember Champion 2019. We are aiming to raise 5000rmb this year so even if you don't wish to compete, please donate and grow or don't grow a moustache, but please start conversations about men's health. Any questions or donations please send them to me or email Eamonn.williams@wellingtoncolege.cn and more information about the charity can be found atwww.movember.com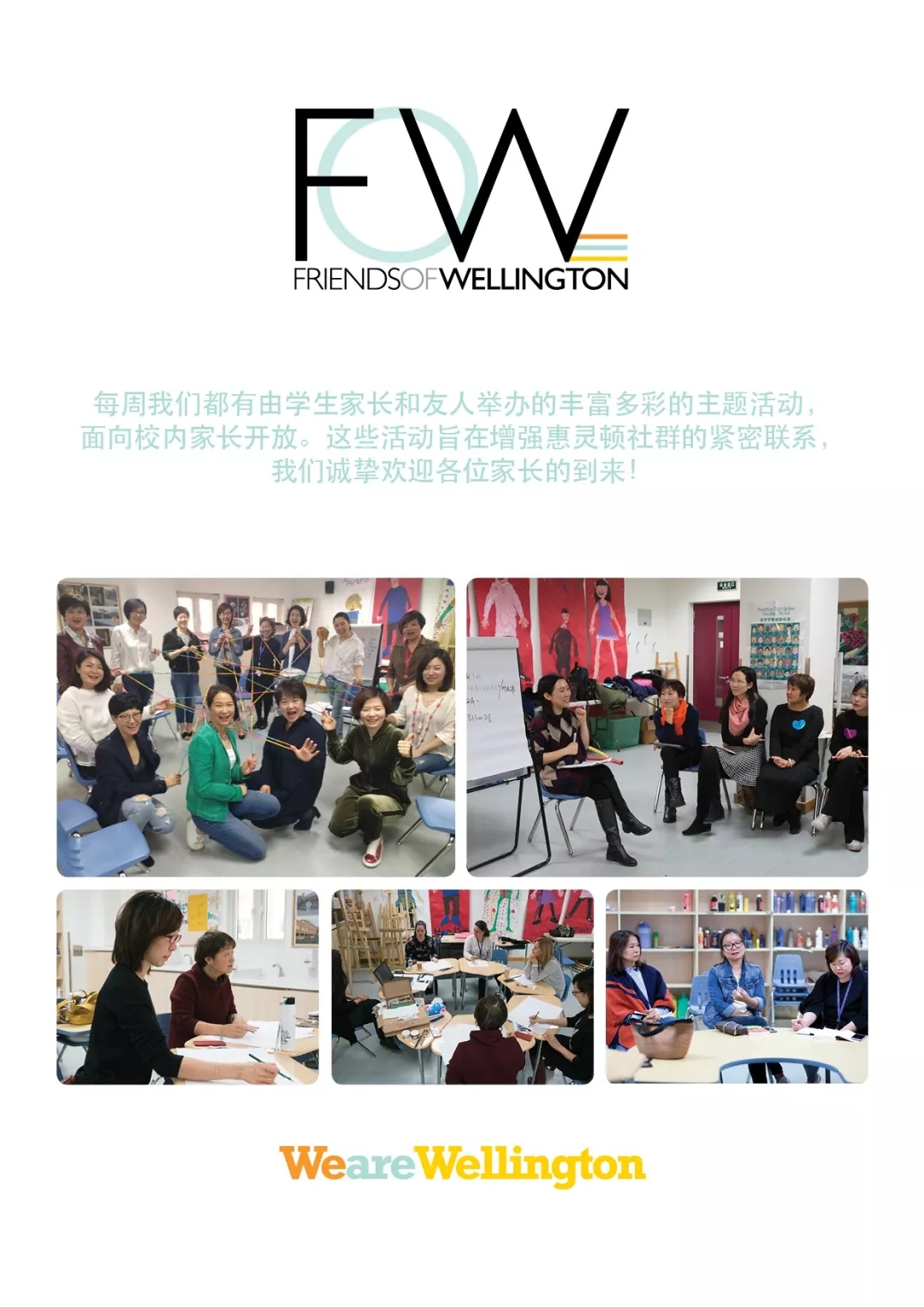 French
Every Monday 8:45-10:00 MB125 Mrs Audrey Barthelemy audrey.barthelemy18@gmail.com
Art
Every Friday 8:30-11:00 MB125 Mrs Markovic ksenija.jakic@wellingtoncollege.cn
Mandarin
Every Tuesday 10:15-11:15 MB125 Mrs Yuan and Mrs Zhang yizhang001@foxmail.com
EAL (Beginner level)
Every Tuesday of Week A 8:30-9:30 MB125 Mr Furse David.Furse@wellingtoncollege.cn
EAL (Advanced level)
Every Thursday of Week B 8:30-9:30 MB125 Mr Furse David.Furse@wellingtoncollege.cn
Pilates
Every Tuesday 8:45-10:00 Black Box Mrs Stofkova dstofkova@yahoo.com
How to use Chinese daily life Apps
Every Tuesday 13:00-14:00 MB113 Mrs Kim donghong0904@naver.com
Pilates
Every Friday 8:45-10:00 Black Box Mrs Stofkova dstofkova@yahoo.com
Yoga
Every Wednesday 8:45-10:00 Black Box Mrs Havlíková havlikann@gmail.com
Yoga
Every Thursday 10:45-12:00 Black Box Mrs Havlíková havlikann@gmail.com
Traditional Chinese Medicine
Every Thursday 9:00-10:30 MB113 Mrs Markovic ksenija.jakic@gmail.com
Notice: 
Any changes of time/date/venue please follow the notice according to the course organiser.
UPCOMING EVENTS
Monday 04 November 2019
All Day Nest friendship week (to 8th) (DZ) All Day Week 11 (A) All Day House art competition 'Autumn Trees' All Day Junior School Drama week (to 8th) (RA) (Theatre) 8:45AM - 10:00AM FOW: French class (LL) (MB 125) 11:00AM - 12:00PM Senior School assembly (JMS) (Theatre)
Tuesday 05 November 2019
8:45AM - 10:00AM FOW: Pilates (LL) (Black Box) 8:30AM - 9:30AM FOW: EAL - Beginner Level (LL) (MB 234) 10:15AM - 11:15AM FOW: Mandarin class (LL) (MB 113) 1:00PM - 2:00PM FOW: How to use Chinese daily life apps (LL) (MB 113) 2:00PM - 5:00PM Senior School inter-house football (RG) (Sports Centre) 5:00PM Senior School parents' evening: Years 7, 8 9 & 10 (DP) (Dinning Hall)
Wednesday 06 November 2019
8:45AM - 10:00AM FOW: Yoga class (LL) (Black Box) 9:00AM - 10:15AM Parent briefing: Mandarin courses for native speakers - Years 2-13 (ES) (Main Building) 3:05PM - 3:45PM Junior School assembly: Class 5A (RA) (Theatre)
Thursday 07 November 2019
All Day UKMT Senior Mathematics Challenge: Years 11-13 (EIW) 9:00AM - 10:30AM FOW: TCM class (LL) 10:45AM - 12:00PM FOW: Yoga class (LL) (Black Box) 2:00PM - 3:00PM Meet the Master: Nest parents (ES) (DoY) 4:00PM KS3 assembly (DP) (Black Box)
Friday 08 November 2019
8:30AM - 11:00AM FOW: Art class (LL) 8:45AM - 10:00AM FOW: Pilates (LL) (Black Box)