Mid-Autumn and Double Ninth Festival | An Exciting Cultural Week

We hope that you and your family are looking forward to this time of rest and relaxation as well as making many wonderful memories during this festival. The children have enjoyed week-long activities around Mid-Autumn celebrations, highlighting the traditions and legends of the Chinese culture. This began with our annual moon cake cooking activity and ended with a delightful assembly with songs from our children and parades showing off their beautiful traditional costumes. This week, our Early Years Deputy Head, Lisa Li shares some lovely Chinese poetry about the festival as well as helpful tips to ensure a smooth transition back to school after the holidays.
We wish you a blessed Mid-Autumn and Double Ninth Festival!

It's Mid-Autumn Double Ninth Festival again
This moonlight has been sung for thousands of years
This reunion has been blessed for thousands of years
The generations are endless
Through different forms of celebration
Spend a meaningful Double Festival together
Share this reunion of sweetness and happiness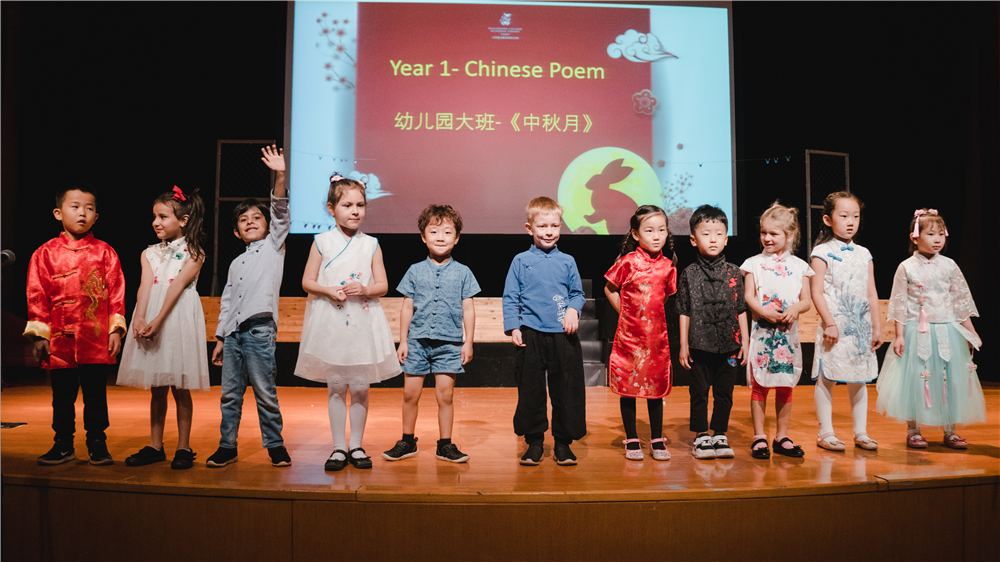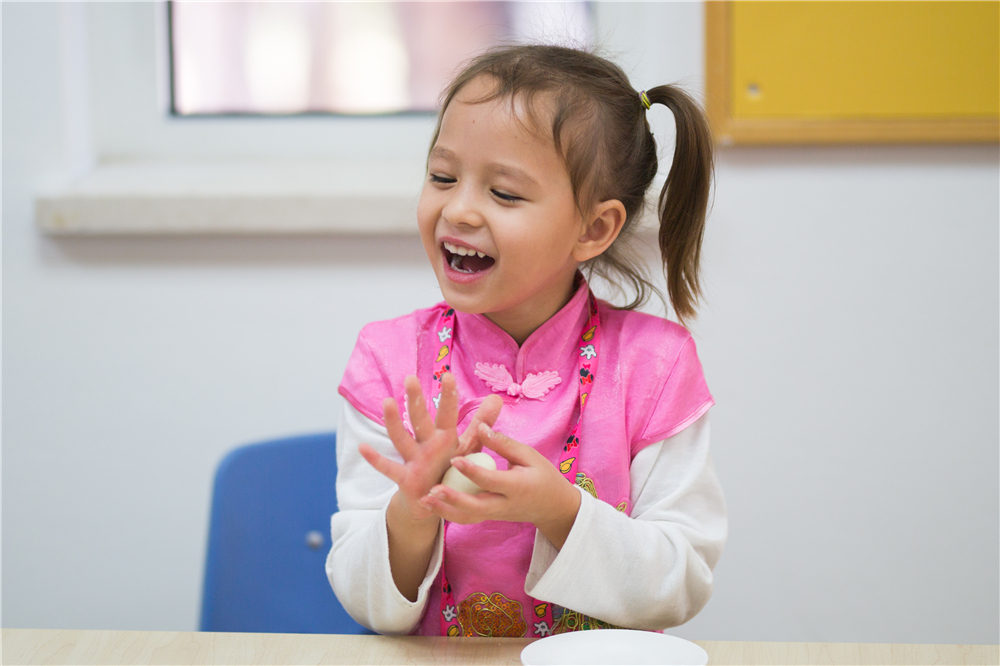 These Mid-Autumn celebrations
Let's tell our children
No matter how far away they are in the world
Children fly high and soar into the future
Tradition can be seen in the moonlight
Faith has blossomed in the autumn meditation
There is beauty in modern classical literature...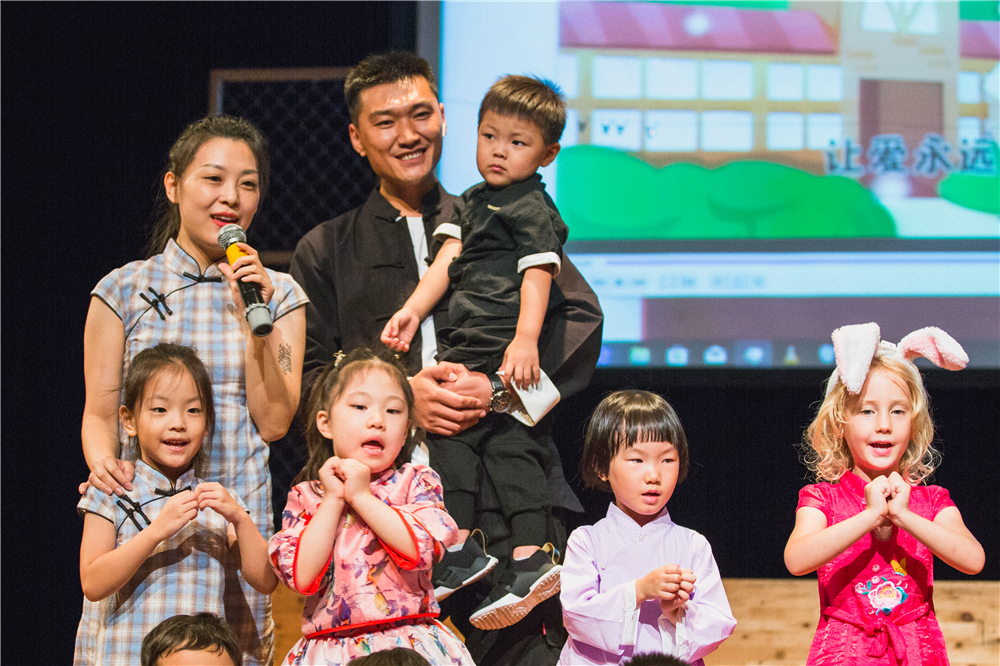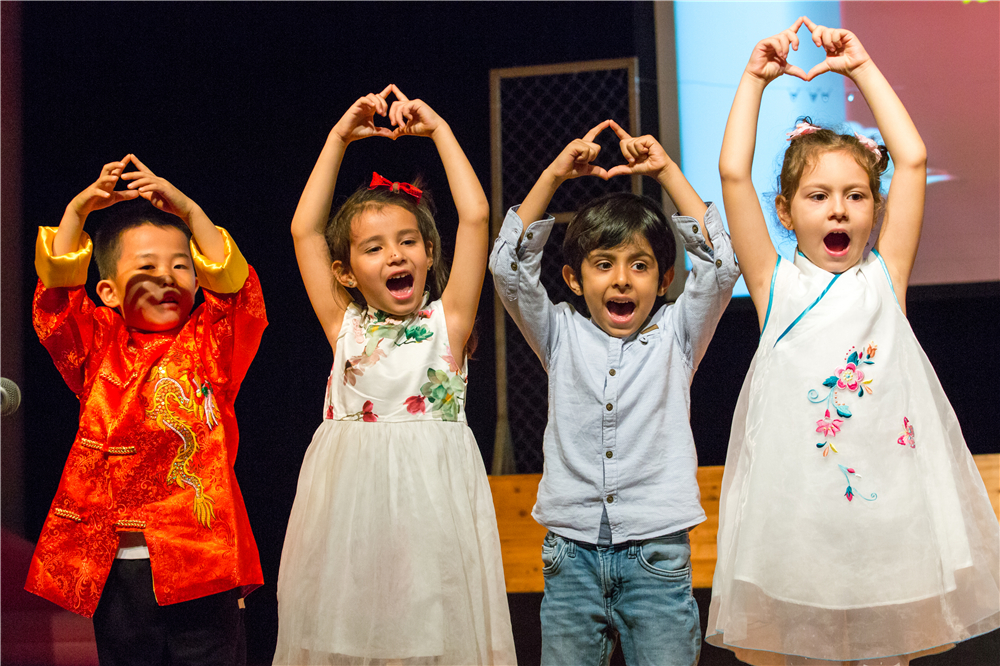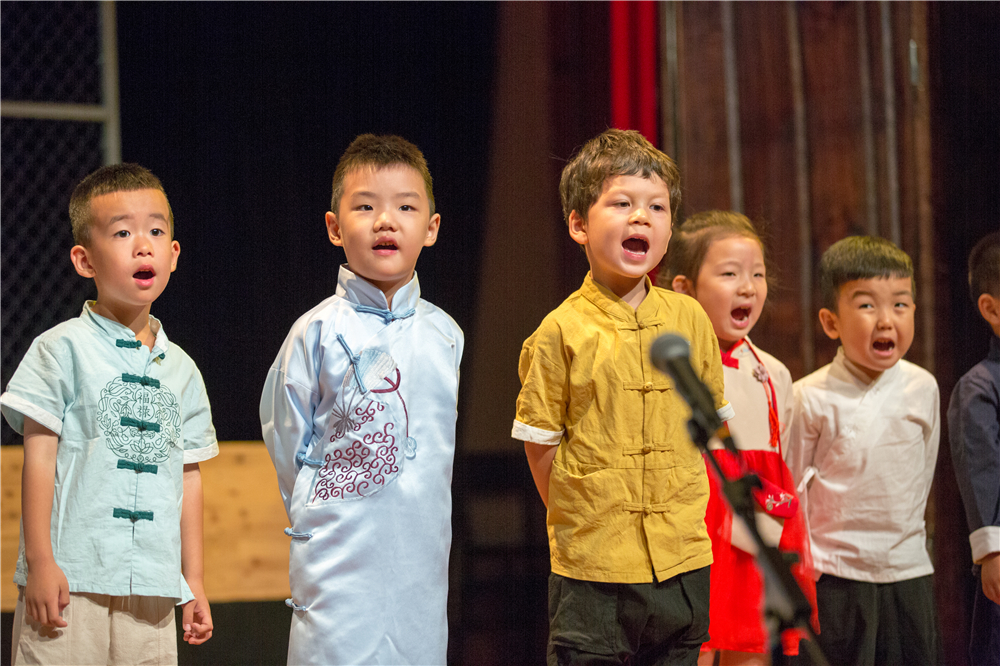 Let's make a sweet mooncake!
When we say Mid-Autumn Festival,
How can there be no moon cake!
The moon hangs in the horizon and there are small cakes placed on the table.
Have a taste of this wonderfully-made sweet!
Sweet in the mouth and warm in the heart.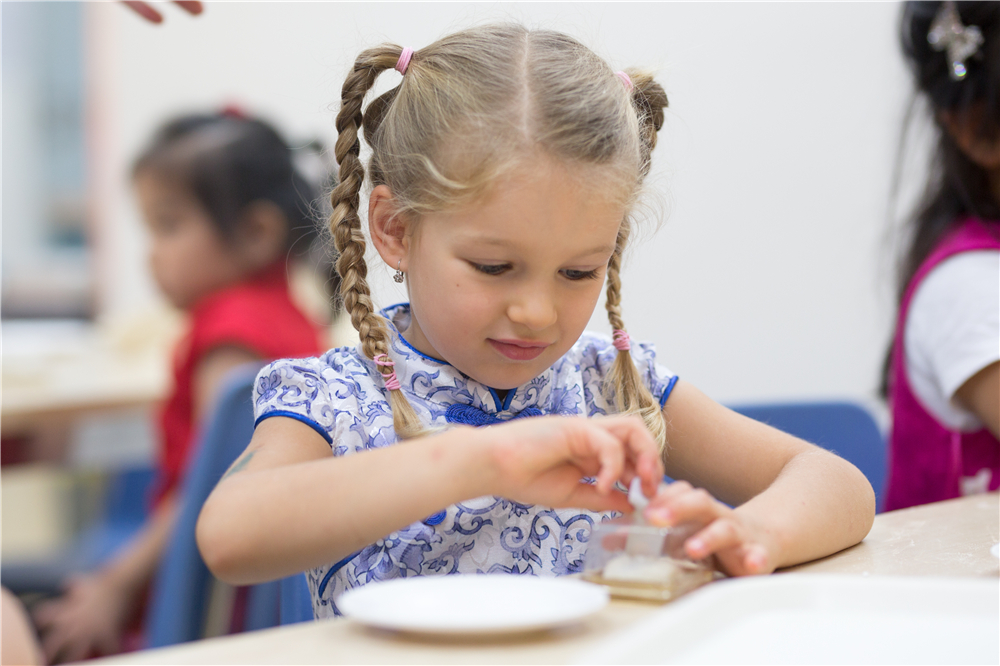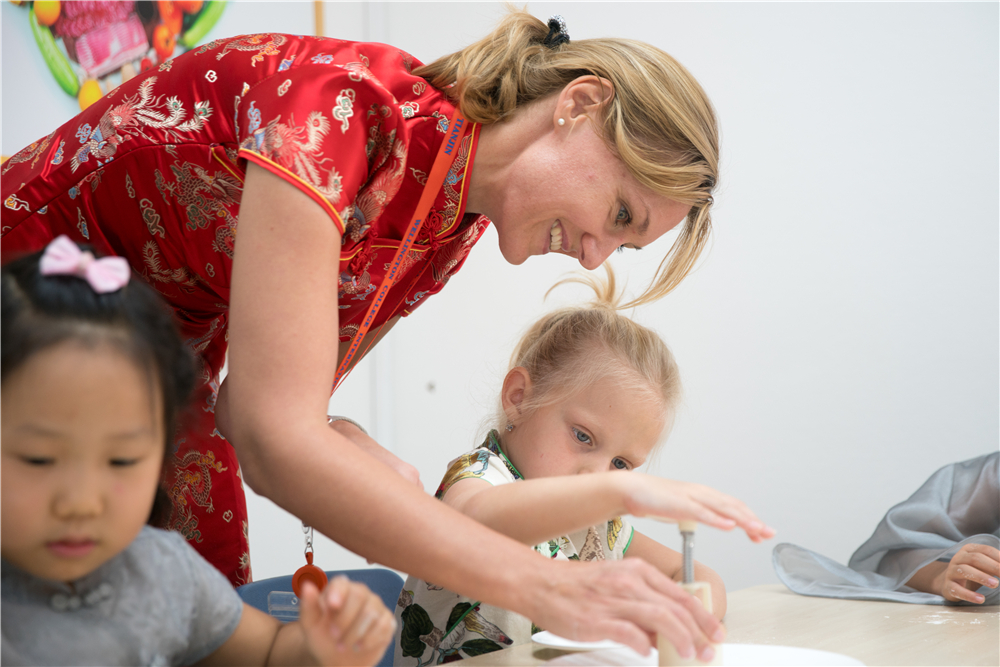 Share this poetry 
Understand the spirit of this national treasure
One of the most romantic and beautiful parts of Chinese culture is poetry; China is a country of poetry. During this week's Mid-Autumn festival, let your children experience the beauty and fun of poetry and we hope they will continue to relive this traditional culture in their future lives.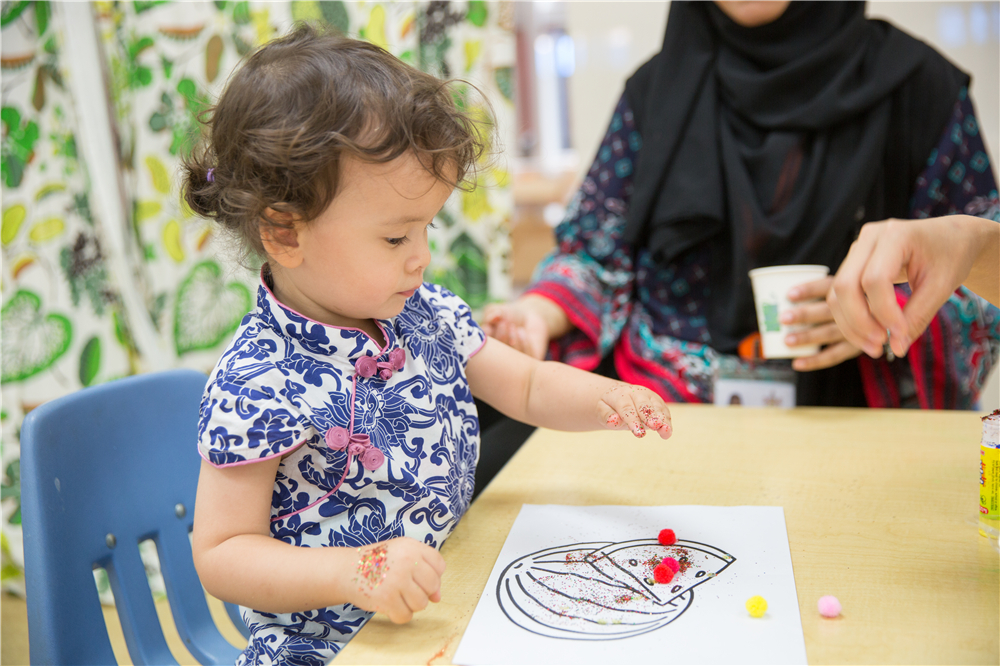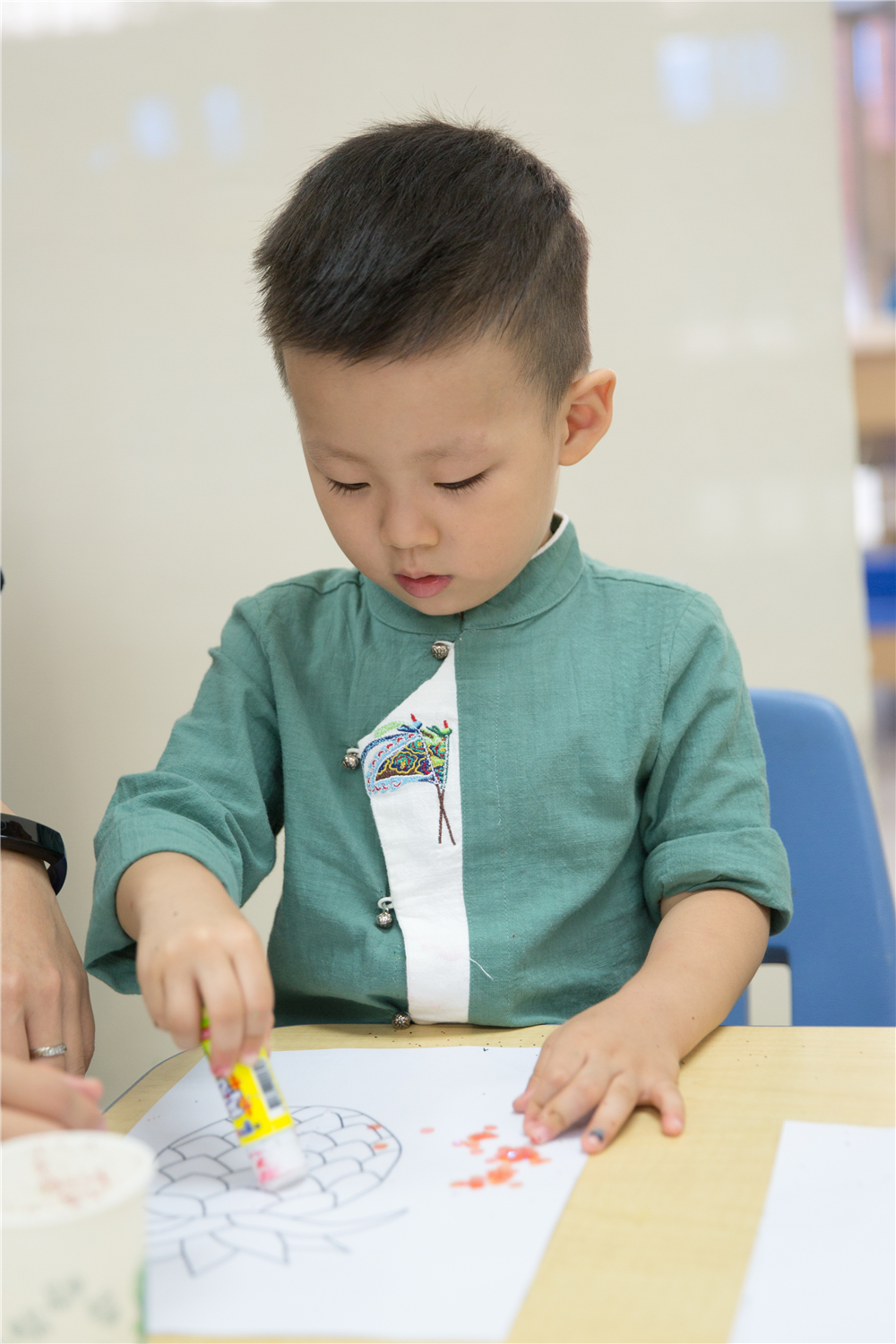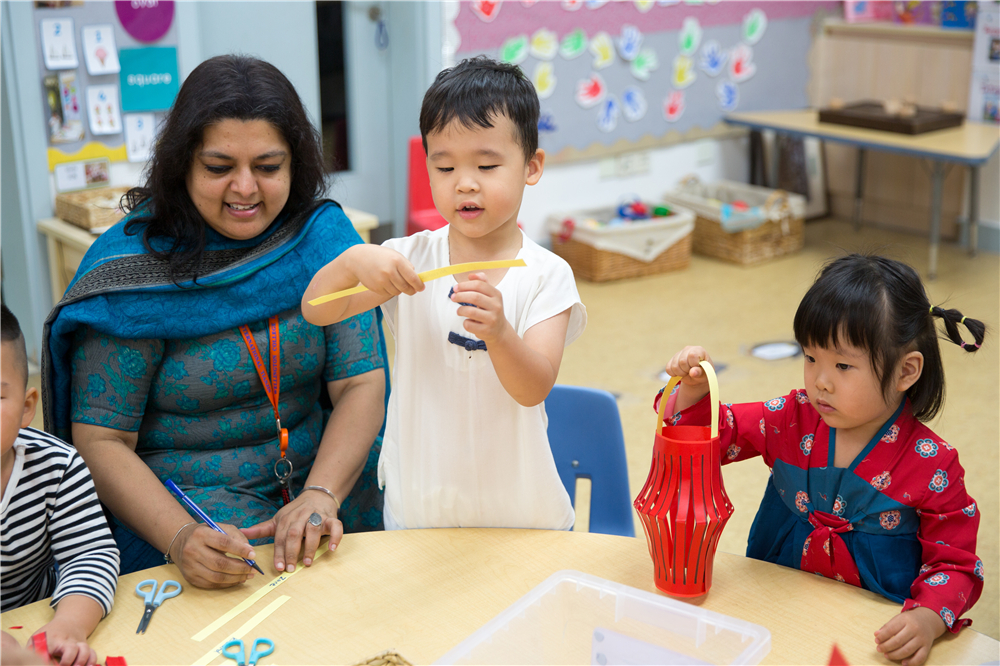 This Mid-autumn festival is our first substantial holiday after six weeks in school. I would like to give parents a few tips on how to avoid the "post-holiday syndrome" that children can experience after periods away from school.  This will be helpful as you support your children ensuring that they are ready and able to adapt back into school life once we resume after the holiday.
Make sure your child has a healthy holiday diet such as a good balance of meat, fish, fresh fruit and vegetables.
If possible, keep the same routines at home during the holiday as you do during school time. Try to make sure that your children go to bed at the same time and take naps during the day. Avoid screen time before going to sleep.
Cultivate good habits, and independence 
Parents should encourage their children to eat, dress and go to the toilet by themselves. Therefore, when the child returns to school, this will help them do things independently.
Get in touch with the outside world and strengthen your child's social skills
Parents should take advantage of the holidays by taking the children outdoors to explore nature. Encourage children to communicate and play with other children.
As mentioned, children can experience 'post-holiday syndrome' and to help them overcome this, please tell  your child, 'The holidays are almost over and mum and dad are going to work, you will also go back to school and we know you will do well and we are all really looking forward to it.' After this holiday, make sure to instill positive information about your children's school and let them look forward to an exciting time in the nursery. Most children enjoy coming to school and it is our duty as parents to instill positive views in our children in order for them to adapt to nursery life smoothly. Kindly share this article with other parents!

NEST PARENT BRIEFING
BILINGUAL EDUCATION
Common Room
1430hrs – 1530hrs, Wednesday
9th October
In this month's Nest Parent Briefing, we will delve into the advantages of bilingual education and how it opens a world of opportunity in life. Research has continually proven the positive impact on the cognitive, personal and economic benefits for learners.  We will also look into how bilingual education is delivered in the Nest using bespoke strategies that cater to each and every child. We hope to see you then!

FROM THE MARKETING DEPARTMENT
Tianjin's Second Annual "Healthy Life" Fair & Back to School BBQ
Wellington College International Tianjin Football Pitch
0900hrs-1500hrs, Sunday
13th October
Our school is co-sponsoring the AmCham China, Tianjin's Second "Healthy Life" Fair and Back to School BBQ on Sunday 13th October. Please join us with an action-packed day of games, live music, delicious food, and a raffle with amazing prizes.
Highlights on the day
This year's mini games will include a fierce relay race, strong-man (plus strong woman) tug-of-war, as well as a series of mini games.
Vendors will provide games for the whole family, including but not limited to American football, water gun combat, baseball, face painting, scooters, mini golf, etc.
After the games, a lunch will be provided with cold beverages.
The theme of this event will be "Healthy Life," so be sure to bring your kids so they can learn a thing or two about living a healthy and happy life! Come to cheer for our Wellington mini games players and we look forward to seeing you then!
Individual ticket price
Adult: 
RMB150
Children (4-12): 
RMB80
Children (0-4):
 Free ***Entry fee includes lunch and beverages (including beer), activities for whole family. Tickets should be ordered and paid for in advance. No tickets will be sold at the door. For detailed information on booking tickets, please scan the QR code on the poster below or contact the College Reception 022-87587199.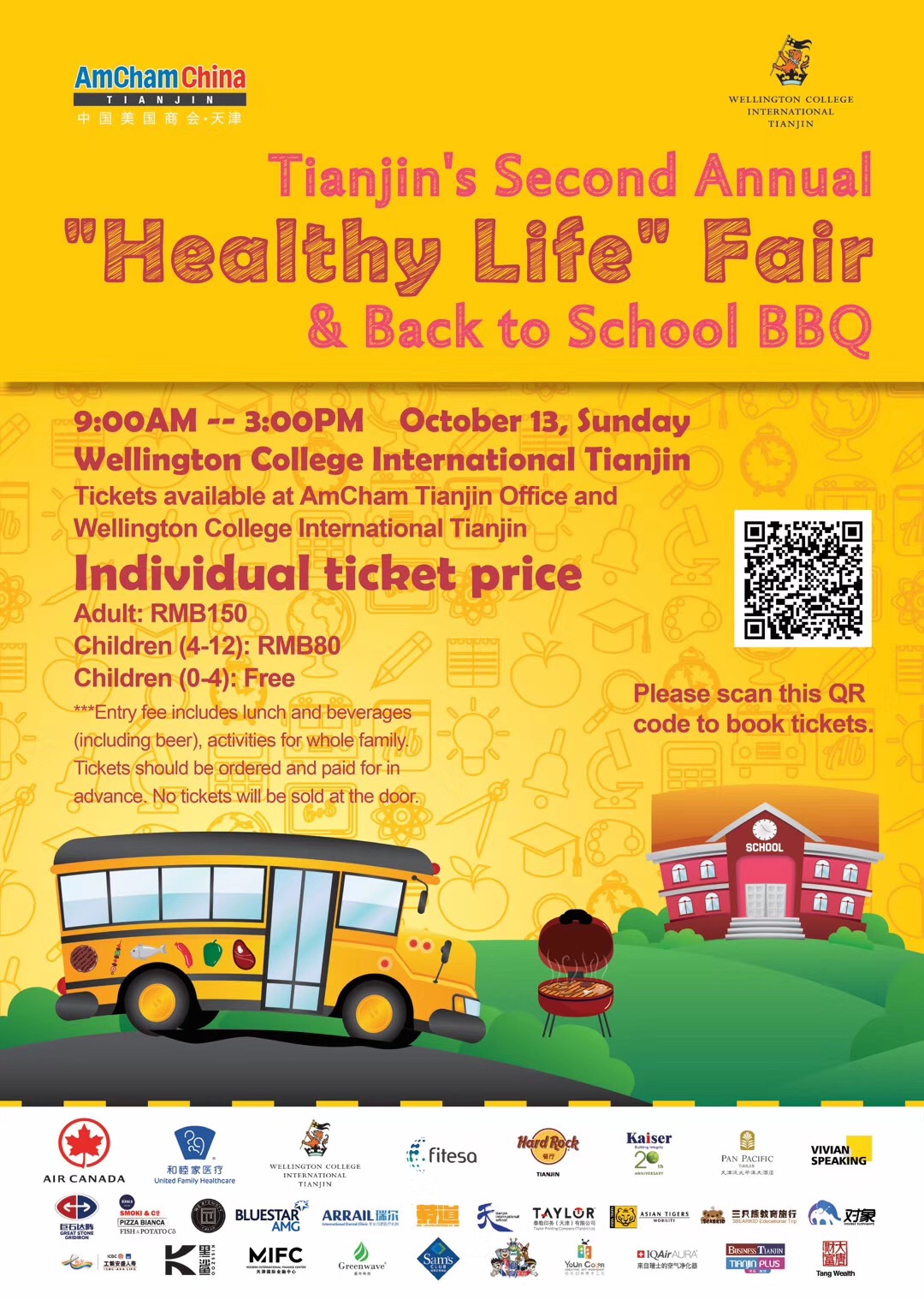 Upcoming Events
Monday 07 October 2019
All Day Week 7 (A) 11:00AM - 12:00PM Senior School assembly: Blucher House (JP) (Theatre)
Tuesday 08 October 2019
All Day Senior School sports' day (RG) (Sports Centre) 8:30AM - 9:30AM FOW: EAL - Beginner Level (LL) (MB 234) 8:45AM - 10:00AM FOW: Pilates (LL) (Black Box) 10:15AM - 11:15AM FOW: Mandarin class (LL)
Wednesday 09 October 2019
All Day IoL Workshops (to 10th) (AH) 8:45AM - 10:00AM FOW: Yoga class (LL) (Black Box) 9:00AM - 10:15AM Parent briefing: Maths and numeracy in the Senior School (ES) (Main Building) 2:30PM - 3:30PM Nest parent briefing: Bilingual education (DZ) (Main Building) 3:05PM - 3:45PM Junior School assembly (RA) (Theatre)
Thursday 10 October 2019
All Day World mental health day (SW) 8:00AM - 5:00PM Korean culture trip to Beijing (SK) 9:00AM - 10:30AM FOW: TCM class (LL) 10:45AM - 12:00PM FOW: Yoga class (LL) (Black Box) 2:00PM - 3:00PM Meet the Master: Years 2-6 (ES) (Main Building)
Friday 11 October 2019
All Day Pink Day (in aid of local cancer charities) (MR) 8:30AM - 11:00AM FOW: Art class (LL) 8:45AM - 10:00AM FOW: Pilates (LL) (Black Box)
Saturday 12 October 2019
9:00AM ISCOT Tournament MS Boys and Girls Football (h) (RG) (Sports Centre) 9:00AM Saturday Activity Programme (SAP) (EvK)