THE WEEK AHEAD 20 SEPTEMBER 2019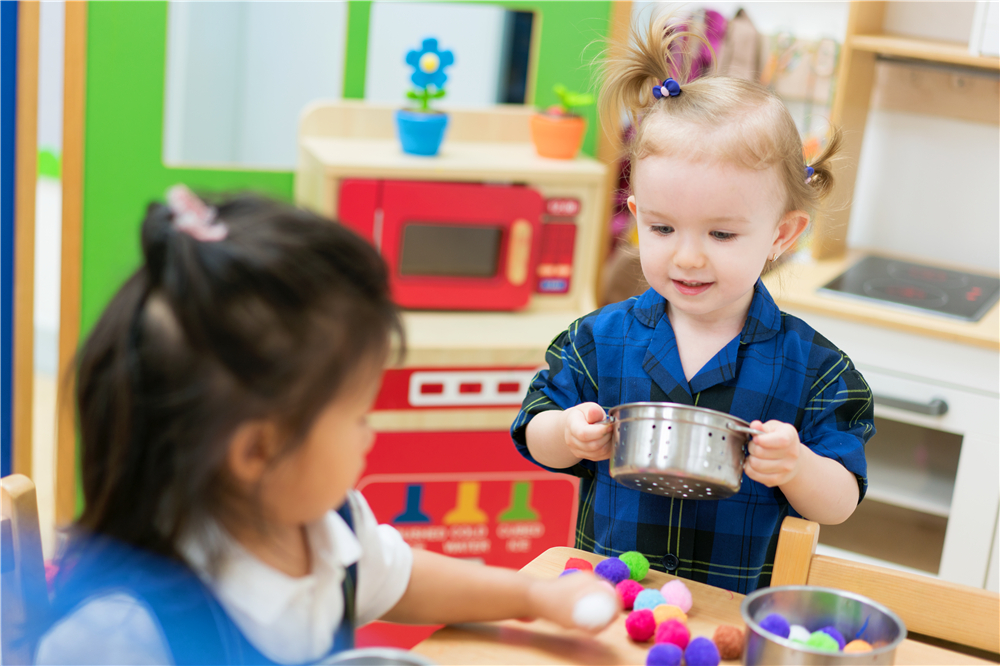 From the Master Julian Jeffrey
Dear parents The study of mathematics is rightly held in very high regard by pupils and parents alike. Numeracy is prized as a genuine life skill and has formed the basis of all business transactions throughout history. Without the ability to add, subtract, multiply or divide, the world would, quite literally, be a poorer place. I wanted to use my Week Ahead piece this week to highlight the way the school seeks to embed top-level numeracy skills and, in addition, to stress the additional emphasis we place on critical thinking skills in maths. In this way, pupils study maths in a context which is rich in both reasoning and logic, as well as developing enviable calculation skills. Take this example I unearthed from a textbook for pupils in Year 12:
Yi-Ching takes out a loan of $1000 to buy a new computer. The terms of the loan are that Yi-Ching will pay equal monthly instalments. Interest is calculated monthly and is charged at 12% p.a. (p.a. stands for 'per annum' or 'yearly'). The loan is to be repaid in 2 years.
Calculate the amount Yi-Ching has to pay each month if the first payment is made one month after the money is borrowed and after interest is calculated
How much, to the nearest dollar, does Yi-Ching actually pay for the computer?
Not easy, and certainly not a straightforward calculation. Note the way the question includes subtle and often complex sentence structures to add layers of difficulty to the question. An unwary pupil may well fall foul of such tricks! Compare it to this question, also for Year 12:
In how many ways can a committee of five people be selected from six men and four women, so that there's at least one male and one female and there are more women than men on one committee?
Pure calculation is, of course, a great skill and a significant advantage for young people looking for their first steps in employment and adult life. But it is not the only skill that maths can teach them. Our programmes at Wellington, from the Nest through to Year 13, seek to enrich this by taking children beyond the confines of arithmetic and into the world of logical thinking. Challenging young learners to think creatively, to develop independence and confidence in problem-solving, lies at the heart of our educational ethos. After all, the days of rote learning, directed by a class teacher and unthinkingly copied by the child, are coming to an end. Spoon-feeding, as noted English novelist E. M. Forster once said, "teaches us nothing but the shape of the spoon." The process starts early, with young Wellingtonians exposed each day to maths which challenges them to use their critical faculties as well as their computational powers. Areas of maths such as 'shape and space', such a core part of the British curriculum, are a great way for younger learners to begin to apply their skills. They combine multiple-level calculations with the need for the child to explain their reasoning; skills that help to develop both rigour and logic in their thinking. This is an example of the type of question for Year 6 which asks children to complete a question by calculation and explanation of the reasoning:
The distance from point P to point R is 800m
The distance from point P to point Q is 4 times the distance from point Q to point R.
Olivia says that, "It is 600m from point P to point Q."
Explain why Olivia is not correct.
As you can see from this example, children are not just expected to be able to calculate the distances, but they must also explain their answers. This requires them to articulate the reasoning they have gone through in order to reach the answer, a skill reflected in the mark scheme. Our ambition at Wellington is to produce not only high-achieving young mathematicians, excited by the joys and challenges of the subject, but also to help them develop the creative thinking that will help them across all academic disciplines and in adult life. In this, maths assumes a far greater significance than simply the ability to calculate sums – it offers our learners access to the toughest levels of higher order thinking. Parents are rightly curious about the way we seek to support and stretch all our pupils in maths. We have two upcoming briefings to help them understand more about the programmes and methods we use here at Wellington over the next few weeks. Junior School numeracy will be explained (with practical examples) at 0900hrs on Wednesday 25th September. The Senior School equivalent is two weeks later, on the 9th October, again starting at 0900hrs. All parents, irrespective of your child's age group, are welcome to attend these sessions. I look forward to seeing you there and getting excited about maths! Best wishes Julian Jeffrey MASTER
FROM THE HEAD OF THE MANDARIN DEPARTMENT
Chinese Culture (Mid-Autumn Festival) Week
23rd September- 27th September
To celebrate the Mid-Autumn Festival and the Chongyang Festival (Double Ninth Festival), the Mandarin Department has organised a Chinese Culture Week from September 23rd - 27th September. A variety of Chinese cultural activities will be held during this week. Further details are available from the poster below.
FROM THE HEAD OF THE ART DEPARTMENT
Art Exhibition: South Corner Gallery Official Opening
1700hrs, Tuesday
24th September
Tuesday sees the official opening of our Autumn exhibition, 'Art Harvest'. Focusing on the newly refurbished staircases and our freshly inaugurated South and West Corner Galleries, the Art department has taken advantage of the large walls and natural light streaming in through the windows to set up new exhibition spaces. Hanging systems are freshly installed with selected artworks from all year groups on display and you may even spy an example of teacher artwork or two! In addition, the staircases leading up from the atrium have been painted with new zingy, Wellington colours to provide a showcase for our newly curated 'permanent collection'. Artworks by senior students from the past five years have been framed professionally and hung to show the very best of our Tianjin Wellingtonians, young and old. Please come to the main atrium at 1700hrs on Tuesday for a look at our new displays and to celebrate the best of our Wellington artists!
FROM MS ROGIC, THE CHARITY COORDINATOR
Charity Events – Pink Day
11th October
As you know, every year we celebrate Breast Cancer Awareness (Pink Day), Movember – raising awareness of men's health, and complete a charity sleepover in aid of local schools. We will celebrate Pink Day on October 11th this year and we are proud that our mums will once again help us raise awareness! We believe that it is our duty to give back, not only to the community we are part of, but to the global community as well. It is part of our mission as a college and our Wellington identity. All of this would not be possible without help from our students and you – their parents. Having in mind how successful these events are, we would like to invite you to become a member of our Charity Committee. This will make the connection between our school and the community even stronger. If you are interested in being involved in our Pink Day, Joining the Charity Committee or you would just like to share your ideas with us, please contact Ms Rogic at maja.rogic@wellingtoncollege.cn.
Art
Every Friday 8:30-11:00 MB125 Mrs Markovic ksenija.jakic@wellingtoncollege.cn
Mandarin
Every Tuesday 10:15-11:15 MB125 Mrs Yuan and Mrs Zhang yizhang001@foxmail.com
EAL (Beginner level)
Every Tuesday of Week A 8:30-9:30 MB125 Mr Furse David.Furse@wellingtoncollege.cn
EAL (Advanced level)
Every Thursday of Week B 8:30-9:30 MB125 Mr Furse David.Furse@wellingtoncollege.cn
French
Every Monday 8:45-10:00 MB125 Mrs Barthelemy audrey.barthelemy18@gmail.com
Pilates
Every Tuesday 8:45-10:00 Black Box Mrs Stofkova dstofkova@yahoo.com
Pilates
Every Friday 8:45-10:00 Black Box Mrs Stofkova dstofkova@yahoo.com
Yoga
Every Wednesday 8:45-10:00 Black Box Mrs Havlíková havlikann@gmail.com
Yoga
Every Thursday 10:45-12:00 Black Box Mrs Havlíková havlikann@gmail.com
Traditional Chinese Medicine
Every Thursday 9:00-10:30 MB113 Mrs Markovic ksenija.jakic@gmail.com
Notice: Any changes of time/date/venue please follow the notice according to the course organiser.
FROM MRS AUDREY BARTHELEMY
FOW French Class
JS Art Room (MB125)
0845hrs -1000hrs, Every Monday
Fee: 40rmb/lesson
Hello all, Did you know that French language is spoken on all five continents? And that it is an official language of the UN, UNESCO and EU? When travelling around the world, it is very likely that your knowledge of French can help you communicate and make friends with people - in Canada, in Europe, in many African countries and also in Asia! Do you want to discover the language of worldwide famous cuisine and fashion? In fact, you may be surprised by the amount of French expressions you already know! I am offering to launch a French course for adults within the FOW schedule - all levels are very welcome. The lesson will take place once a week, Monday 0845hrs -1000hrs in the JS ART ROOM (RM#125). Fee 40rmb/lesson. If you are interested, please contact me by email (audrey.barthelemy18@gmail.com). I am looking forward to the start of our French journey together!
UPCOMING EVENTS
Monday 23 September 2019
All Day Chinese Culture (Mid-Autumn Festival) week begins (to 27th) (YZ) All Day Week 6 (B) 8:45AM – 10:00 AM FOW: French Class (LL) (MB125)
Tuesday 24 September 2019
8:45AM - 10:00AM FOW: Pilates (LL) (Black Box) 10:15AM - 11:15AM FOW: Mandarin class (LL) 5:00PM Art Exhibition: South Corner gallery official opening (MFC) (Main Building)
Wednesday 25 September 2019
8:45AM - 10:00AM FOW: Yoga class (LL) (Black Box) 9:00AM - 10:15AM Parent briefing: The Junior School numeracy programme (RA) (Common Room) 3:05PM - 3:45PM Junior School assembly (RA) (Theatre) 4:00PM - 5:00PM Staff CPD (RA)
Thursday 26 September 2019
8:30AM – 9:30 AM FOW: EAL class (DF) 9:00AM - 10:30AM FOW: TCM class (LL) 10:45AM - 12:00PM FOW: Yoga class (LL) (Black Box) 2:00PM - 3:00PM Meet the Master: Years 12-13 (ES) (Main Building) 3:45PM Chinese drama show (YZ) (Theatre)
Friday 27 September 2019
All Day National Holiday begins (from 1600hrs) (to 7th) (ES) 8:30AM - 11:00AM FOW: Art class (LL) 8:45AM - 10:00AM FOW: Pilates (LL) (Black Box) 1:10PM - 2:00PM Master's Society (ES) (Duke of York room) 2:00PM ISCOT Tournament Years 2–6 Boys and Girls Football (@ IST) (RG) 2:00PM - 3:00PM Food Committee meeting (Nest) (LL) (The Nest)
Saturday 28 September 2019
9:00AM Saturday Activity Programme (SAP) (EvK)