The Week Ahead 12 April 2019
Welcome back after the short holiday, and a particularly warm welcome to families joining Wellington for the first time this term. I hope that you and your children managed a good rest. As you know, we had our Annual Review visit in the final week of last term, and as I reported in my Week Ahead piece, the results were very heartening. The report is in a different format to that of previous years, given that this was the shorter format Review in light of recent progress in the school. A school rated as 'good or better' at Annual Review automatically triggers a two-year cycle of short-form review visits, and this was the first of our two-year programme. I will be sending out details of the review report at the end of this week, as well as presenting to parents in briefing on Wednesday 17th April (0930hrs-1030hrs, Common Room), so I will not use the invaluable space allocated to me in the Week Ahead to announce the specific results. Instead, I wanted to concentrate on a particular part of the report we wanted the review team to focus on, as it will play an increasingly significant part of our work in the coming 24 months - developing genuine independence in the pupil learning experience. 'Independent' learning covers a wide range of skills and practice in the classroom. It is often simpler to define what is not meant by the term. Effective independent learning is not simply a case of leaving children to find things out for themselves. This is more often than not the characteristic of lazy, directionless teaching masquerading as an opportunity for children to find things out for themselves. Learners need support and guidance from their teachers; the best lessons, where children are actively engaged in their own learning, involve scaffolded exercises and resources provided by teachers, with guidance, stretch and challenge to prompt new avenues of thought. In the process, developing independence means giving greater ownership of learning to the individual, and thus a greater stake in his or her own future progress. As a school, we are determined to foster resilience in our pupils. The ability, confidence and experience of working independently, and the process of weaning a learner away from a mindset which encourages too much dependence on the views or influence of others, are invaluable life skills. Successful learners and adults need to be armed with such tools if they are to succeed in the world beyond Wellington. I think we already do many things that can help support independence – after all, pupils are expected to engage with their teachers in every lesson and activity, but this will not be a rushed process. It takes time to build these learning characteristics into children, and thus from our youngest to our most senior pupils, we will be developing strategies to help them along this journey to greater independence. You will hear much more about this and other initiatives over the coming weeks and months, but in the meantime, if you do have any questions, please do let me know, or do come to one of the weekly Meet the Master sessions (Thursdays from 1400-1500hrs). Best wishes Julian Jeffrey MASTER

Welcome back to all as we start another term of discovering, learning and thriving together. This week, I have heard of many wonderful stories from pupils in the Nest about what they have done and places they have seen during our Easter holiday. Times of rest and relaxation are crucial to developing children as this gives them an opportunity to balance their physical and emotional wellbeing.  Rest is also an effective tool to mitigate stress that some children may be experiencing. It is important to know that not all stress is the same. Some stress, 'in a supportive context, is actually an important part of healthy learning and development' (NSCDC, 2014).  Adjusting to changes such as starting a new school or moving to a new house can be a source of stress for children but when they are supported by an encouraging and a caring adult, stress can be mitigated and this allows children to add new capacities to their 'toolbox' and develop the important skill of resilience. This way, they understand that with proper support, they can rely on themselves and others to cope with new situations. Next week, we welcome current and prospective parents to our Nest Open Mornings.  This is an opportunity for us to showcase the great learning that is happening in and out of our classrooms.  Another busy and productive week ahead for us and please refer to the following 'Classroom News' for more information.
Reference: 
Retrieved from National Scientific Council on the Developing Child. (2014). http://developingchild.harvard.edu/wp-content/uploads/2005/05/Stress_Disrupts_Architecture_Developing_Brain-1.pdf

Eaglets News 
We are very pleased to have all our children settled back and ready to learn new things this term.  We also welcomed new friends who have joined us and they are beginning to participate in our songs, games and activities.  Our story will be the delightful book, 'Dear Zoo' by Rod Campbell as we will be looking at different zoo animals and their special characteristics.  We will also be linking it with Math, as they learn about different animal sizes such as big and small.  Another focus will be to strengthen our fine motor skills in cutting different materials.

Nursery News
We have started our lovely Springtime topic by looking at how beans grow. The children enjoyed listening to a story of A Tiny Seed by Eric Carle and learn about parts of a plant and what plants need to grow. We have started growing our beans that are about to germinate soon on our classroom balcony. The children were also involved in spring related art and craftwork. Next week we will continue our topic by planting our bean sprouts into soil and will look closely at the parts of a plant. We will also learn how to take care of our plant. We will also practice recognising and writing our names by putting the letters of our names on spring flowers. The children will also enjoy a new story Jack and the Beanstalk. As part of their smooth transition to Reception, children in Nursery will not have afternoon nap time as from next week, Monday 15th April. Instead, teachers will use nap time to continue with our robust continuous provision programme. Kindly let the class teachers know should you have any reservations with this arrangement.

Reception News
Welcome back after the end of Lent Term Spring Holiday. We hope that you had an enjoyable Holiday break. This week in Reception we have been eagerly engaging in our new topic of Animals – looking at different kinds of animals, where they come from and what sounds they make. We have also started to look at counting in 2s. Next week in Reception our new topic will continue, and we will be taking a closer look at animals and trying to write about which ones we like and why. We shall continue with counting in 2s and finding 1 and 2 more than a number.

Y1 News
This week in Literacy, we wrote a recount about our holiday. Pupils were also introduced to our new class text, 'The Talent Show'. In Maths Group, some pupils completed their unit on fractions, and some have been skip counting in 2s, 5s and 10s. This week we commenced our new IPC unit. On Wednesday, pupils received a special invitation to the circus. We dressed in 'silly' hats and enjoyed watching acts performed by the Cirque De Soleil on the big screen. In the week ahead, children will complete literacy activities related to the text, 'The Talent Show' and  will retell the story and identify the rhyming words in the text. In Maths, we will begin a new unit on solving number problems and generalizing arithmetic. In IPC, we are going to let our imagination run away with the circus. Children will be asked. 'What do you know about the circus' and 'What do I wonder about the circus'. Students will participate in a number of activities to make learning about the circus relevant to them. The Mandarin(Native group) Students will be learning about the different parts of the story, 'The big lion in the circus' and the Chinese poem, "草/赋得古原草送别"

MEET THE MASTER 
Duke of York's Room
1400hrs-1515hrs, Thursday
18th April 
This week, the Meet the Master slot is aimed at parents of pupils in Nest. If you would like to attend, please confirm via email with Ms. Emma Shi (emma.shi@wellingtoncollege.cn) by Wednesday 17th April.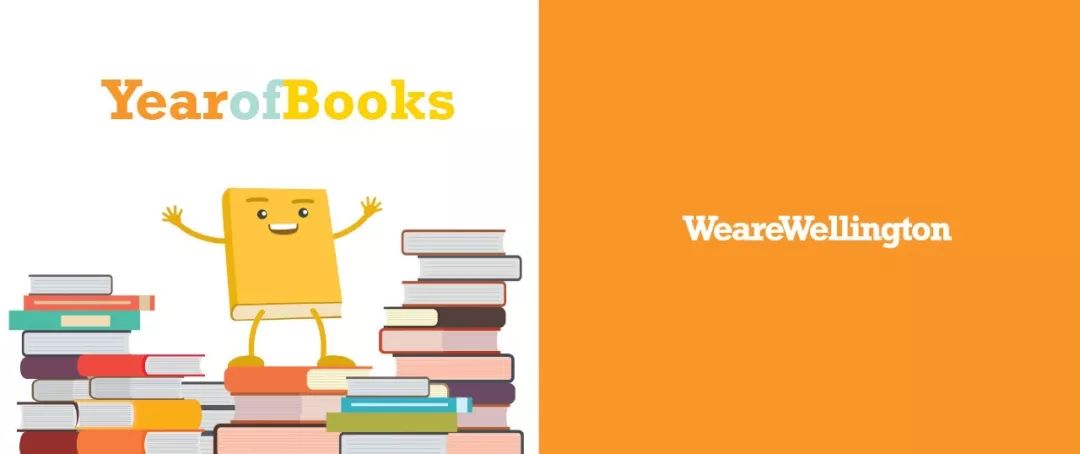 FESTIVAL OF EDUCATION
19th-20th April 2019
China's leading Festival of Education arrives back in Tianjin this year with a world-renowned line-up of speakers and presenters. Some of the leading thinkers and writers from China, the UK, US and Europe on education will come together for a two-day conference to discuss the future of education. There are sessions on the future of education, technology in education, university admissions processes, mindfulness and wellbeing, with both English and Chinese language presentations.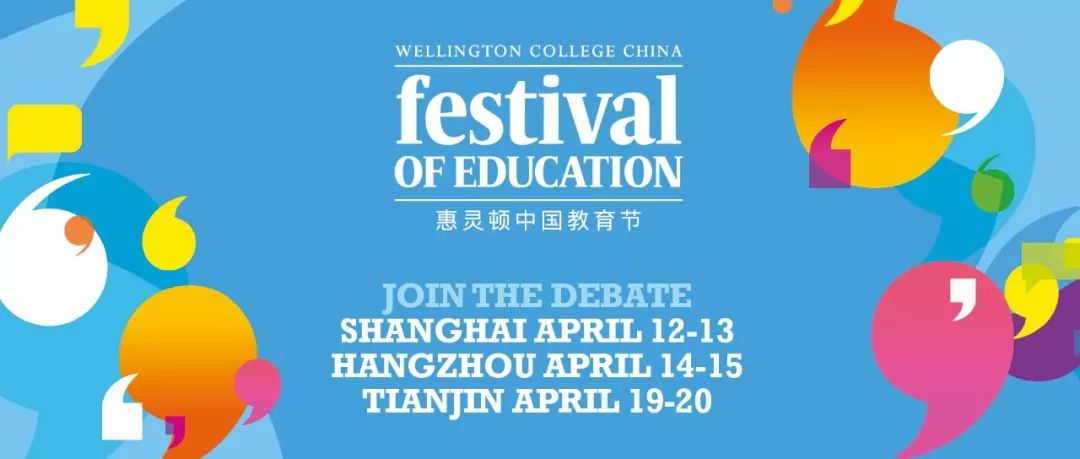 The event is aimed at parents, educational professionals, employers and all those interested in the way that thinking about the future of learning is being shaped across the world. It promises to be an exciting and informative couple of days. Details of the event are included in this Week Ahead.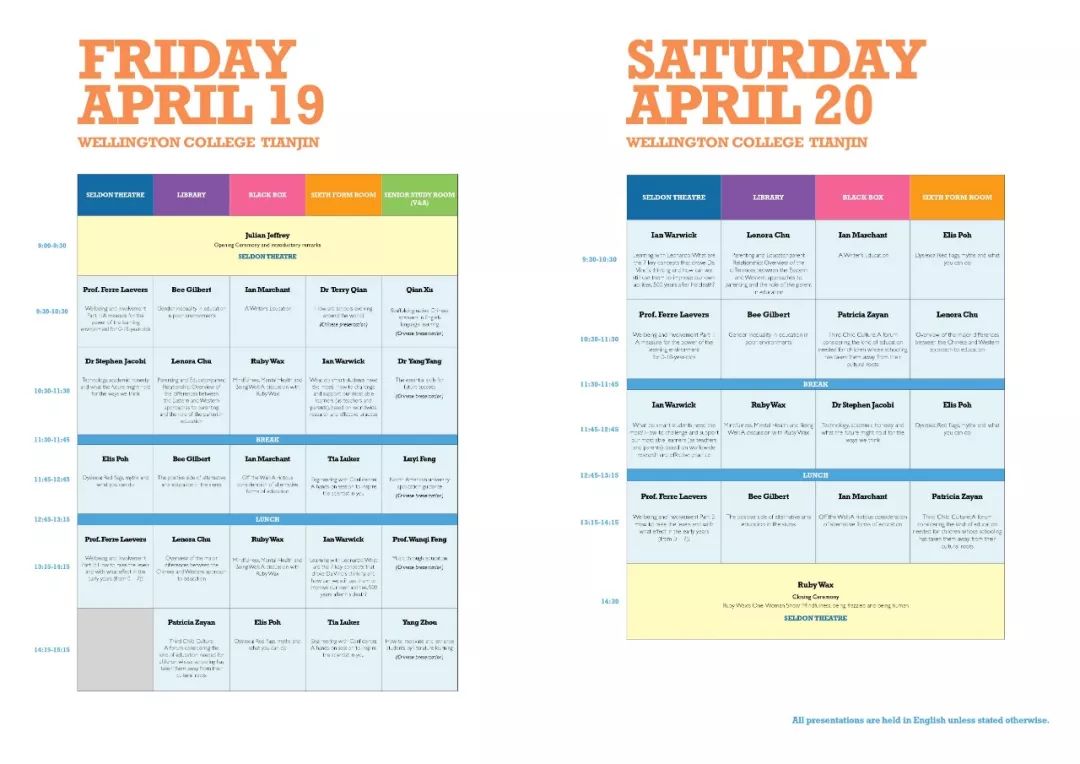 Book your tickets now!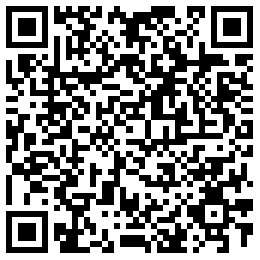 PARENTS BRIEFING: ANNUAL REVIEW FEEDBACK
Common Room
0930hrs - 1030hrs, Wednesday
17th April
Every Wednesday morning, parents will have the chance to engage with the school in sessions that cover all aspects of your child's education, from the Early Years to A Levels and university admissions. The venue will be Common Room, and for this week's meeting, Mr Julian Jeffrey, the Master, will report on the Annual Review feedback from the UK inspection team.

FROM THE SERVICES' SUPERVISOR
We will hold a food tasting session on Monday 15th April for the parent representatives of Nest to collect more feedback on the catering. New swimming suits have arrived in the uniform shop. Parents who would like to exchange the older models, please come along and replace them.

FROM THE HEAD OF EARLY YEARS
Nest Open Morning
Nest
0900hrs-1200hrs, Wednesday
17th April
Nest parents are welcome to our Open Morning to explore the teaching and learning that is happening in the classrooms. This is a wonderful opportunity to see the children at work and discover our well-equipped classrooms and the resources we have to meet their needs. Parents who are interested should contact hannah.wang@wellingtoncollege.cn before Monday 15th April, to register for the event. We hope that you will take advantage of this opportunity.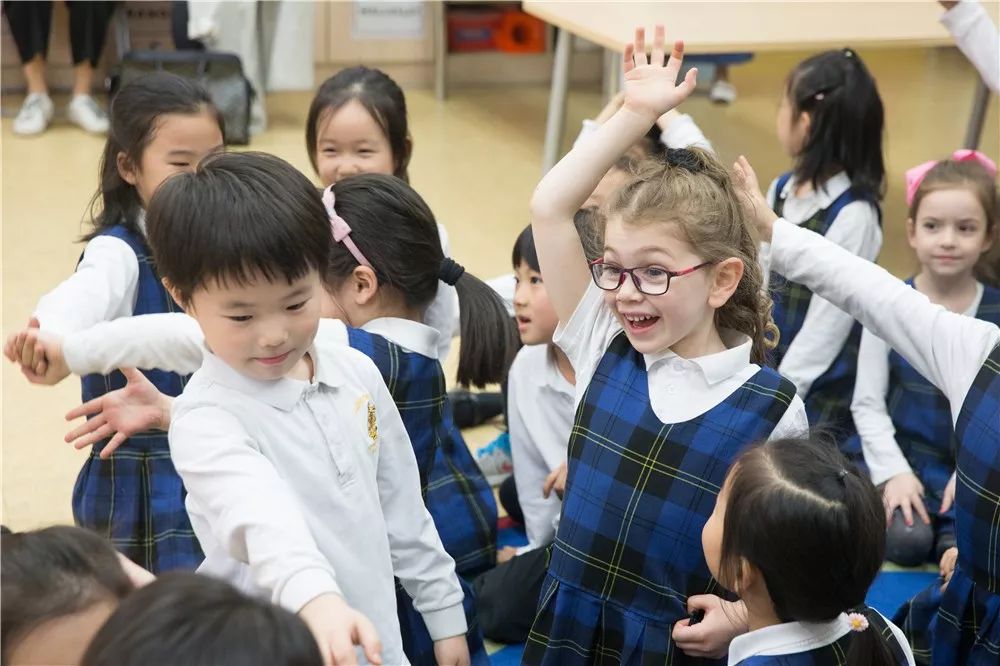 Art
Every Friday 8:30-11:00 MB125 Mrs Markovic ksenija.jakic@gmail.com
Reading Club
Every Thursday 9:00-12:00 MB125 Mrs Wang 712205@qq.com
Mandarin
Every Tuesday 10:15-11:15 MB125 Mrs Yuan and Mrs Zhang yizhang001@foxmail.com
EAL (lower level)
Every Monday 8:30-9:30 MB231 Mr Findlay paul.findlay@wellingtoncollege.cn
EAL (higher level)
Every Friday 8:30-9:30 MB231 Mr Findlay paul.findlay@wellingtoncollege.cn
Pilates
Every Tuesday 8:45-10:00 Black Box Mrs Stofkova dstofkova@yahoo.com
Pilates
Every Friday 8:45-10:00 Black Box Mrs Stofkova dstofkova@yahoo.com
Yoga
Every Wednesday 8:45-10:00 Black Box Mrs Havlíková havlikann@gmail.com
Yoga
Every Thursday 10:45-12:00 Black Box Mrs Havlíková havlikann@gmail.com
Traditional Chinese Medicine
Every Thursday 9:00-10:30 MB207 Mrs Markovic ksenija.jakic@gmail.com
Any changes please follow the notice according to the course organiser.
*COMING SOON*
A new art and craft FOW course is starting soon: Glamour Handmade Course
FROM MRS. CHRISTINA CHEN
MB125 (Junior School Art Room)
1400hrs-1530hrs, every Wednesday (From Apr 24th)
Hi, dear friends of Wellington. I am delighted to invite you to come to my Glamour Handmade Course and have fun together. Topics like 
handmade headwear & brooch, handmade vase, Japanese style flowers arrangement etc., 
are including in the course. Handmade-material fees and registration fees will be charged. Depending on the different types of handmade materials and topics, the material fees will vary. All the registration fees charged will go to charities and be announced to all of the course attendees. Please feel free to contact me at kevingutongxuan@163.com to consult or register.

UPCOMING EVENTS
Monday 15 April 2019
All Day Week B 8:30AM - 9:30AM FOW EAL (Beginners) (PF) (MB 235) 3:05PM - 3:45PM Senior School Assembly (JMS) (Theatre) 4:00PM - 6:00PM U-16 Boys Football vs TIS (h) (RG) (Sports Centre) 5:00PM Senior School reports: Years 11-13 Teacher deadline (DP)
Tuesday 16 April 2019
All Day Year 5 residential trip (RA) 8:45AM - 10:00AM FOW Pilates (ES) (Black Box) 10:15AM - 11:15AM FOW Mandarin Class (ES) (MB 125) 4:00PM - 6:00PM MS Boys & Girls Basketball vs IST (a) (RG) 5:00PM Senior School reports: Proofreading deadline (DP)
Wednesday 17 April 2019
All Day GCSE Art Examination (to 18th) (MFC) (Main Building) 8:45AM - 10:00AM FOW Yoga (ES) (Black Box) 9:30AM - 10:30AM Parents' Briefing: Annual Review feedback (JAFJ) (Common Room) 9:00AM - 12:00PM Nest: Open Morning for current parents (DZ) (The Nest) 3:05PM - 3:45PM Junior School Assembly (RA) (Theatre) 4:00PM - 5:00PM Staff CPD (JL)
Thursday 18 April 2019
8:30AM - 11:00AM Junior School Open Morning (for current parents) (Main Building) 9:00AM - 10:30AM FOW: Traditional Chinese Medicine (TCM) (ES) (WCA Room) 9:00AM - 12:00PM FOW Reading Group (ES) (MB 125) 10:45AM - 12:00PM FOW: Yoga (ES) (Black Box) 1:00PM - 2:00PM Health & Safety Committee meeting (VW) (Duke of York's room) 2:00PM - 3:15PM Meet the Master: Nest parents (ES) (Duke of York's room)
Friday 19 April 2019
All Day Year 6 trip to UK departs (to 27th) (RA) All Day Festival of Education (to 20th) (MS) (Main Building) 8:30AM - 9:00AM Nest Assembly: Year 1 (DZ) (Theatre) 8:30AM - 9:30AM FOW EAL (Advanced) (PF) (MB 231) 8:30AM - 11:00AM FOW Art Class (KM) (MB 125) 8:45AM - 10:00AM FOW Pilates (ES) (Black Box) 9:30AM - 11:30AM Nest Open Morning (PR) (The Nest)