Friendship Week丨The only way to have a friend is to be one
Dionne Zantua The Head of Early Years
'The only way to have a friend is to be one'
– Ralph Waldo Emerson
An alarming rate of children who are experiencing difficulty in school or are being referred for behavioural problems are those who have no friends or labelled as 'loners'.  In contrast, there have been numerous studies which support that 
children who have friends are most likely to achieve higher academic levels in school, have higher self-esteem, are happier in school, exhibit few behaviour problems and have a better attendance record.  The positive effects of friendship in children is one that cannot be ignored and should be fostered.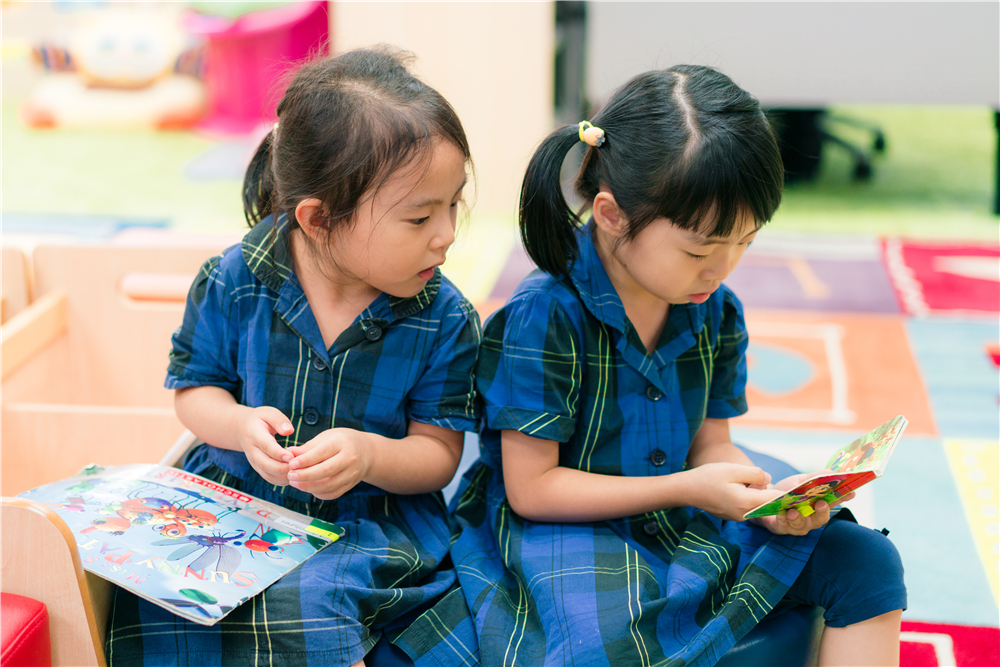 The Nest recently concluded our Friendship Week with the goal of promoting awareness on the importance of developing connections and interactions early on in life.  One of the main purposes of attending school, apart from acquiring knowledge, is the development of social connections and interactions. 
Such connections are easier for young children to understand when we use the term 'friends' and for them, it is simply a peer or peers who they like to spend time with or share the same interests.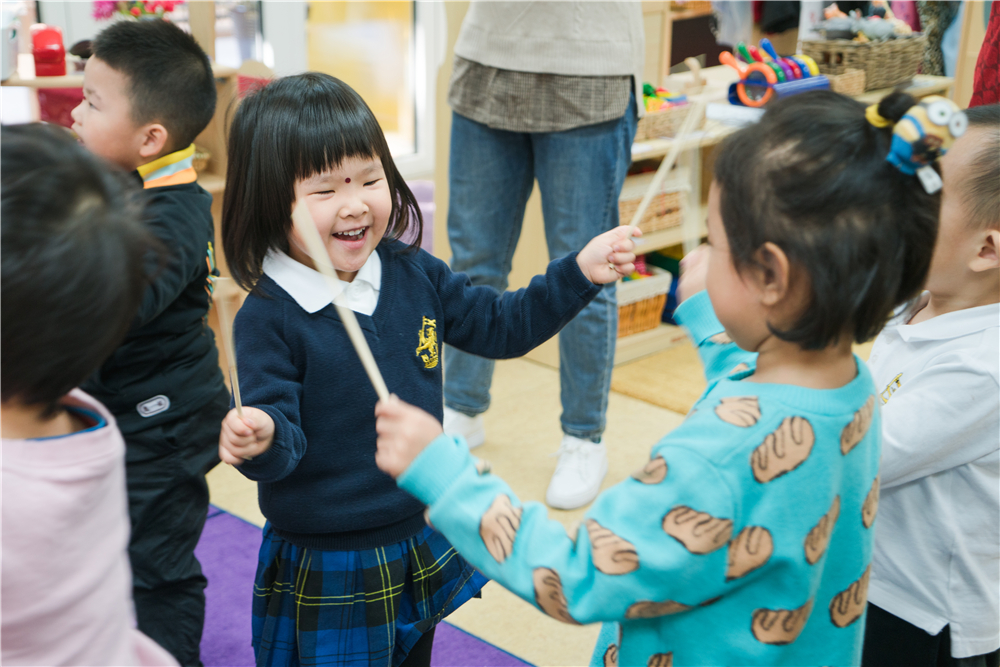 For our Friendship week, much of our time was spent learning about the characteristics of a good friend.  As famously quoted by Ralph Waldo Emerson, 'The only way to have a friend is to be one', we learnt that a precursor to having a friend is to become like one and as parents, we can also reinforce this at home through:
Fostering positive social skills through interactions. Children learn the rules of communication such as turn-taking when having conversations as well as being sensitive and understanding each other's point of view.  Give plenty of opportunities for play so that sharing, taking someone else's feelings into account and listening to each other can take place.
Becoming a model of how friendships should be by demonstrating it to your child and letting them see how you behave with your own friends.
Seeking out activities with other children with similar interests, such as through an after- school activity in sports, arts, language or drama.  Remember that it is easier for children to connect and develop friendships based on similar and shared interests.
Encouraging them to find new interests and hobbies as this will widen their pool of friendships as well as getting children out of their 'comfort zones'.
Giving them tools to start conversations such as icebreakers or role-play scenarios. This works well with children who may be feeling anxious or cautious as having a strategy in mind can help them feel more confident on how to approach a peer.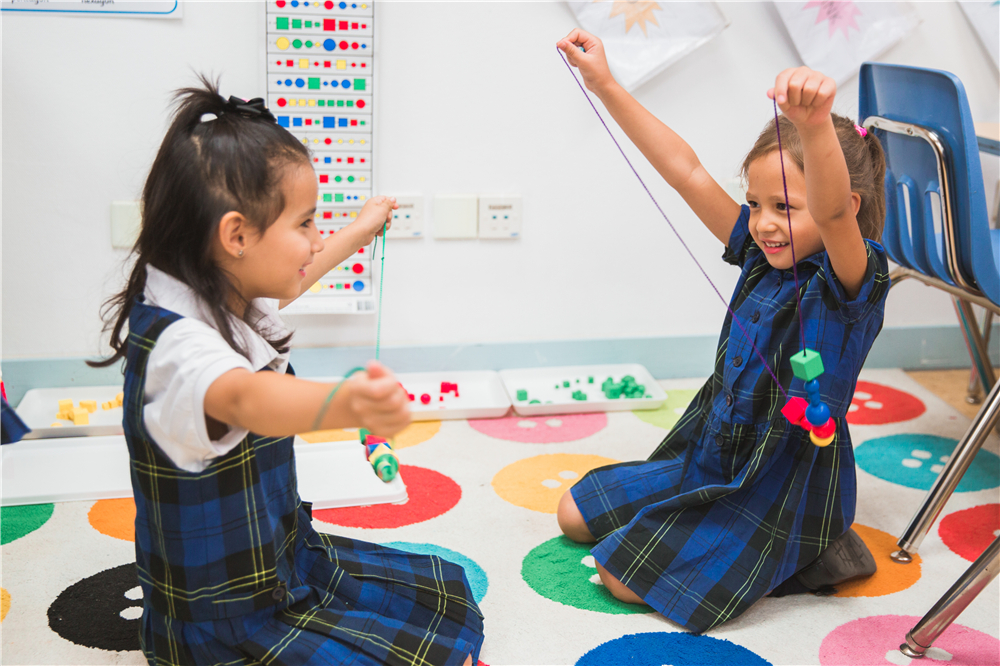 As educators, we are not only purveyors of knowledge but we want to ensure that each child develops healthy relationships with their peers which includes a set of friends they regularly interact with. With this in mind, may I also remind parents that 
children must learn to navigate relationships on their own including conflicts
. Conflict resolution is an important skill to learn and will impact children's well-being and self-esteem in the long term. By learning these problem-solving skills, whilst they are young, will help set them to a happier and successful life ahead.
By instilling the value of friendship and the many joys it brings to our lives, we hope to foster an environment where 
Friendship Week happens not just for one week but every day of the week
.
Would you like to learn more about Wellington College Bilingual Tianjin Nursery? 
Registration is now open for local and international families who would like to know more about our unique approach to teaching and learning, our bilingual programme and English support courses. You can arrange a visit by scanning the QR code below. Our admissions team is available to host individual campus tours and to help you to discover what makes Wellington College special.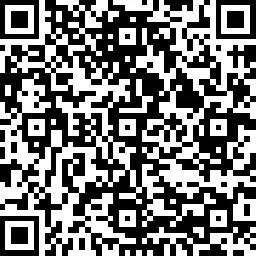 Scan the QR code to submit an enquiry
FROM MR FORSTER, MILEPOST 1 LEAD
A Trip to St. Joseph Cathedral and Pizza Making at the Westin Hotel
Year 1: 0830hrs - 1430hrs, Tuesday, 19th November
This term we have covered two IPC topics in Milepost 1, "Buildings" and "We are what we eat". Our trip will cover both of these topics. First, we will visit the St. Joseph Cathedral in Heping District which was built between 1913 and 1916 and is a protected historical relic of Tianjin. From there we will continue on to the Westin Hotel where we will have a chance to use their 5-star facilities to create our pizzas. After that, we will of course have the chance to eat our own pizzas! We will be able to put into practice all that we have learnt about buildings, the different food groups, and healthy eating. I know that the children in Milepost 1 are thoroughly looking forward to this trip and it promises to an exciting and educational day out.
French
Every Monday 8:45-10:00 MB125 Mrs Audrey Barthelemy audrey.barthelemy18@gmail.com
Art
Every Friday 8:30-11:00 MB125 Mrs Markovic ksenija.jakic@wellingtoncollege.cn
Mandarin
Every Tuesday 10:15-11:15 MB125 Mrs Yuan and Mrs Zhang yizhang001@foxmail.com
EAL (Beginner level)
Every Tuesday of Week A 8:30-9:30 MB125 Mr Furse David.Furse@wellingtoncollege.cn
EAL (Advanced level)
Every Thursday of Week B 8:30-9:30 MB125 Mr Furse David.Furse@wellingtoncollege.cn
Pilates
Every Tuesday 8:45-10:00 Black Box Mrs Stofkova dstofkova@yahoo.com
How to use Chinese daily life Apps
Every Tuesday 13:00-14:00 MB113 Mrs Kim donghong0904@naver.com
Pilates
Every Friday 8:45-10:00 Black Box Mrs Stofkova dstofkova@yahoo.com
Yoga
Every Wednesday 8:45-10:00 Black Box Mrs Havlíková havlikann@gmail.com
Yoga
Every Thursday 10:45-12:00 Black Box Mrs Havlíková havlikann@gmail.com
Traditional Chinese Medicine
Every Thursday 9:00-10:30 MB113 Mrs Markovic ksenija.jakic@gmail.com
Notice:
 Any changes of time/date/venue please follow the notice according to the course organiser.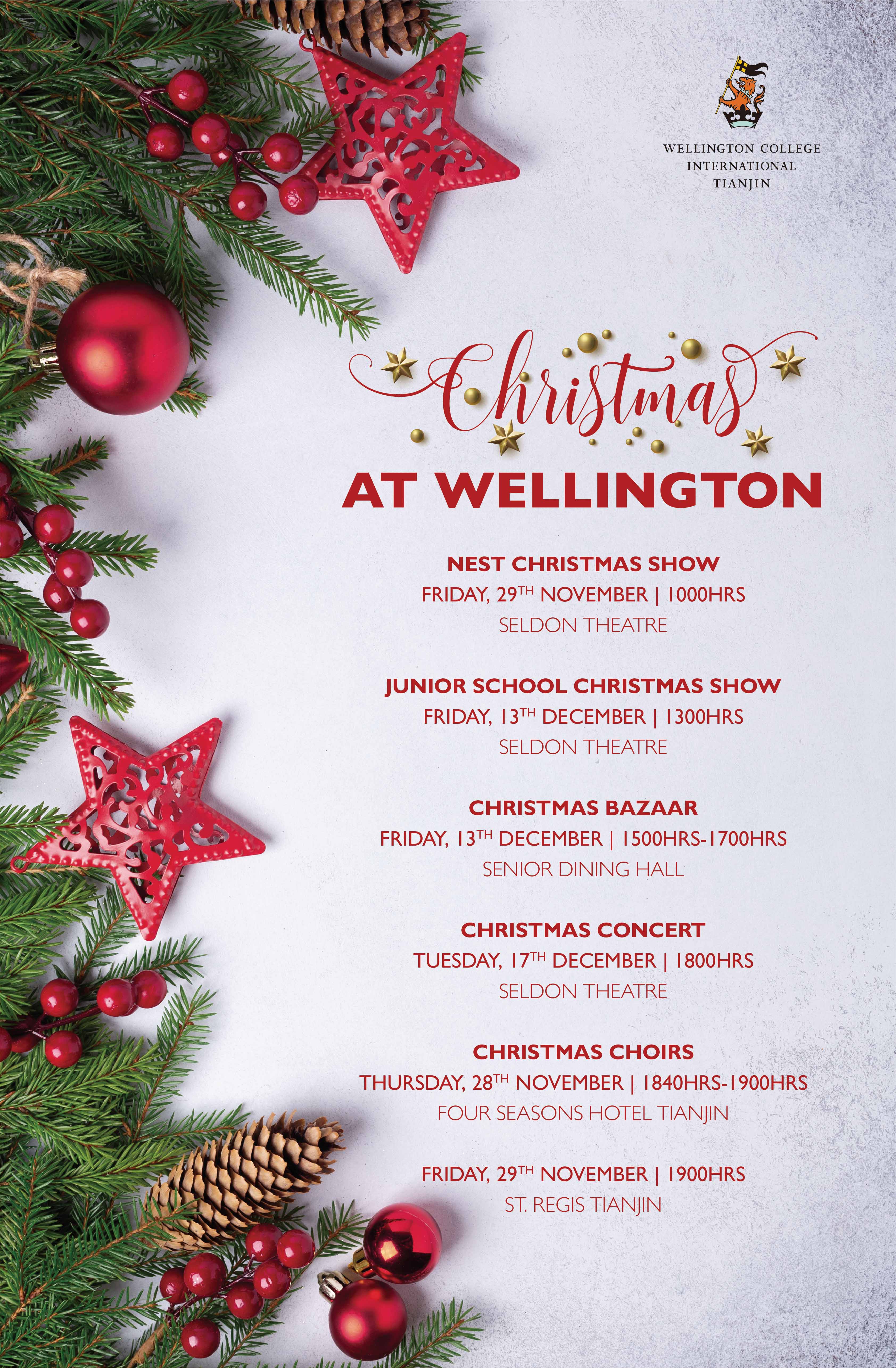 UPCOMING EVENTS
Monday 18 November 2019
All Day Senior School assessment week: Years 7, 8, 9, 10, 11 (AL Induction) (to 25th) (DP) All Day Junior School assessment window (to 29th) (RA) All Day Week 13 (A) 8:30AM - 2:30PM Milepost 1 trip (Year 2) (MF) 8:45AM - 10:00AM FOW: French class (LL) (MB 125) 11:00AM - 12:00PM Senior School assembly (JMS) (Theatre)
Tuesday 19 November 2019
8:30AM - 9:30AM FOW: English class (beginner level) (MB 234) 8:30AM - 2:30PM Milepost 1 trip (Year 1) (MF) 8:45AM - 10:00AM FOW: Pilates (LL) (Black Box) 10:15AM - 11:15AM FOW: Mandarin class (LL) (MB 113) 1:00PM - 2:00PM FOW: How to use Chinese daily life apps (LL) (MB 113)
Wednesday 20 November 2019
8:30AM - 3:00PM Milepost 2 trip (AM) 8:45AM - 10:00AM FOW: Yoga class (LL) (Black Box) 9:00AM - 10:15AM Parent briefing: The arts in the Senior School curriculum (ES) (Main Building) 2:00PM ISCOT Junior School Robotics tournament (@ IST) (GM) 3:05PM - 3:45PM Junior School assembly (RA) (Theatre)
Thursday 21 November 2019
9:00AM - 10:30AM FOW: TCM class (LL) 10:45AM - 12:00PM FOW: Yoga class (LL) (Black Box) 2:00PM - 3:00PM Meet the Master: Years 2-6 (ES) (Main Building) 5:30PM – 6:30 PM Parent briefing: university applications (for parents of pupils in Years 7-9) (JMS) (Common Room)
Friday 22 November 2019
8:30AM - 11:00AM FOW: Art class (LL) 8:30AM - 12:30PM Pre-Nursery Class trip (DZ) 8:45AM - 10:00AM FOW: Pilates (LL) (Black Box) 9:30AM - 12:30PM Open Day: Nest (PR) (The Nest)
Saturday 23 November 2019
9:00AM Saturday Activity Programme (SAP) (EvK)