We are Wellington Growing with Wellington
​
Being the mum of two wonderful children, I am happy every day. One thing that is very close to my heart is the right education. My two children differ in age by two years, and they are currently studying in the Bilingual programme at the College. Two months ago, I was invited by Mrs Zantua to write this short passage, at that time my daughter had just won the star of the week. I sat in the audience, watching my daughter, she was shy on the stage when receiving her award. I couldn't help but think about her brother who won his first award at the same age.
Huge Changes brought by Wellington for my children
My boy had almost been identified as an autistic child when we lived overseas because he was an introvert, while now he is one of the most active boys in his year group. His mathematics, PE and swimming scored 5 points, with the rest of the subjects averaging 4 points. He has developed the habit of saying thank you, and he will even hold the door open for people behind him. My family and I are so happy to see this change.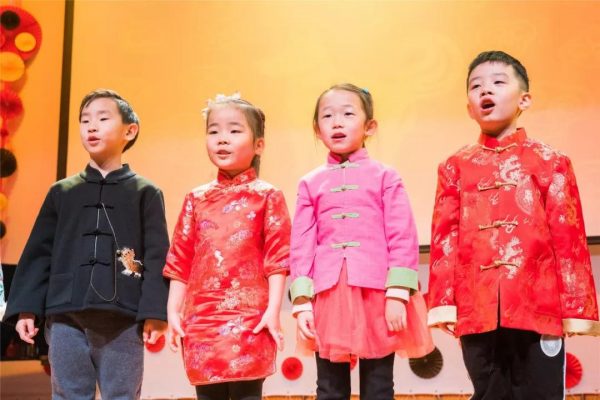 ​
Nest Show in Spring Festival
As for my daughter, we were troubled by her crying when she first went to school, everyone seemed to know her because of her crying. Fortunately, we met with the wonderful education team who were so professional and dedicated, especially Mrs Zantua, the Head of Early Years, and the loving Miss Arbon, the class teacher. It was with their help that my daughter managed to move past the initial social phobia and separation anxiety. Now she is a generous, lively and cheerful little girl.
​
Art Class
Growth up with Wellington
This is our fifth year at Wellington. Our family has grown as the College has grown in terms of maturity and of education. Just like countless other parents who are here or will join the Wellington family, we will continue to work hard to help our children grow while receiving the right education. No matter as an individual or as a mother or even as a volunteer of school activities, I can deeply feel the values of the school: courage, integrity, respect, kindness and responsibility. I have witnessed great changes and improvements at Wellington in the last five years. I see its bright future and multiple possibilities. It is like an ocean, embracing different cultures, in the meanwhile, reflecting and regenerating itself. Both Chinese parents of third culture children like myself and overseas families with various backgrounds support each other, share experience and gain mutual improvement.
The Graduation Ceremony has recently concluded and the Summer fair is drawing near. I look forward with anticipation for the next step of my children's education with Wellington College.