Wellington College China 2019 Festival of Education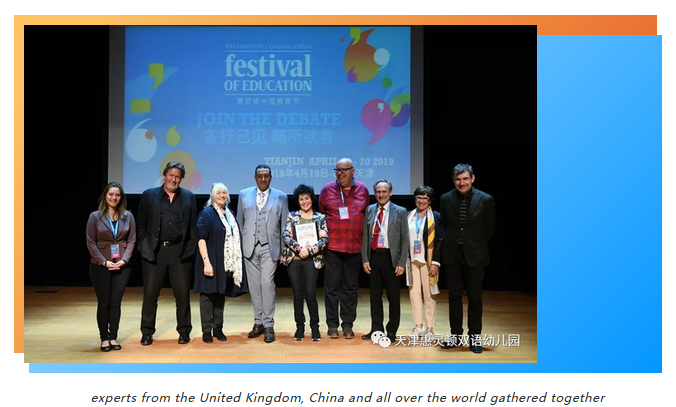 From 12-20 April, Wellington College China held its fourth annual Festival of Education, which was assured to outdo even the greatest of successes from previous years. The event gathered together more than 40 expert speakers delivering over 150 presentations, talks and workshops, spanning six days and three cities, – Shanghai, Hangzhou and Tianjin.
During the two-day event in Tianjin, experts from the United Kingdom, China and all over the world gathered together, bringing their insights and educational expertise to bear on education not just today but into the future. These forward-looking educational issues were commented upon by and discussed during the festival by Julian Jeffrey, Master, Wellington College Tianjin, he remarked: "I am delighted that the world of education is coming to Tianjin this week. The development of new ideas and of ways of learning are a vital response to the changing demands of the world of work. Young people emerging from schools and universities today will need significantly different skills from their parents and grandparents. Educators, parents and researchers need to be alive to these challenges and, by maintaining a focus on debate and informed discussion, I hope that we here at Wellington College in China can help to play our part."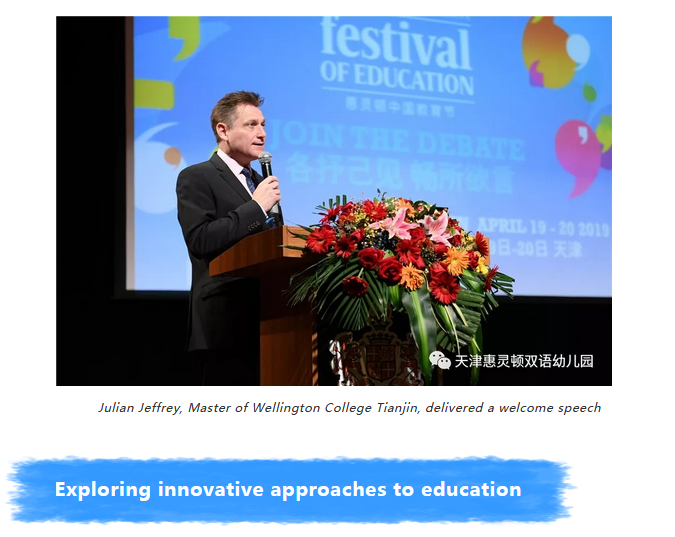 The 2019 festival offered five distinct strands: Early Years, Wellbeing, 'A Developing Romance', Exploring Education, and Multilingualism. These strands allowed the most relevant questions and challenges facing modern education to be meaningfully explored. The festival encouraged attendees to connect, debate, celebrate, explore, and appreciate the pace at which modern education is evolving and shifting.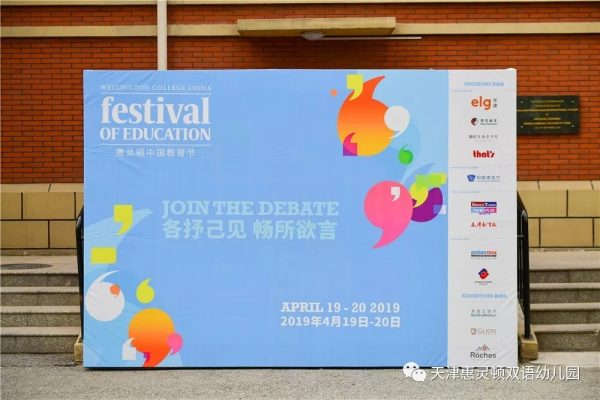 Festival-goers had the opportunity to engage with and gain insights from leading experts and pioneering voices in contemporary progressive education. Charity Director, photographer and film producer, Bee Gilbert set up a charity called Anno's Africa. She presented 'Gender inequality in education in poor environments'. Outstanding novelist, non-fiction writer and broadcaster Ian Marchant talked about alternative education. Dr Terry Qian, a renowned independent researcher and educational consultant, discussed how a radical rethink of the education system is required to help children succeed in their lives after school. The Director of Culture - one of his many talents is organising art and literary festivals - talked about technology, academic honesty and what the future might hold for the ways we think.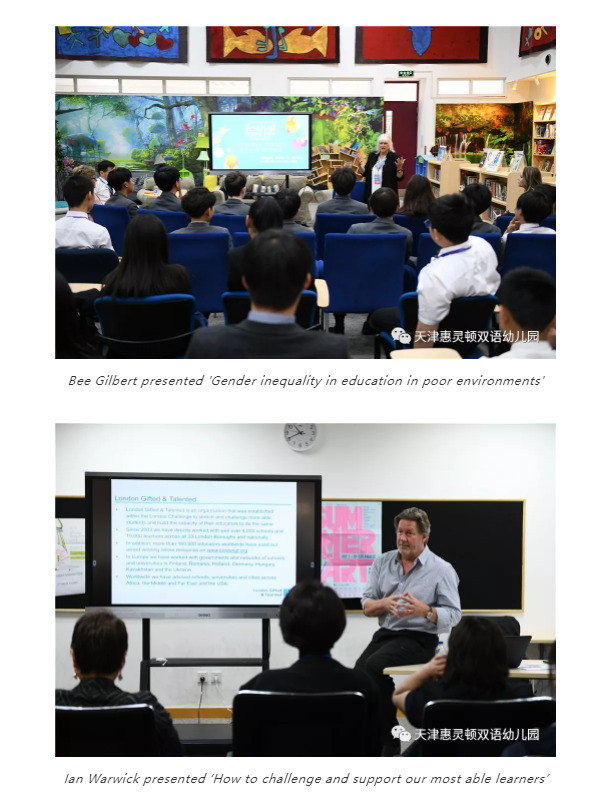 "wellbeing education is not only just about making children happy in education; it is aiming to help our pupils develop a positive mindset and to further inspire their potential to be more creative. It also helps our pupils to be more socially active and be infused with the social environment. This could benefit their career and life in the long term." Said Dr. Yang Yang, deputy headmaster of Wellington College Tianjin.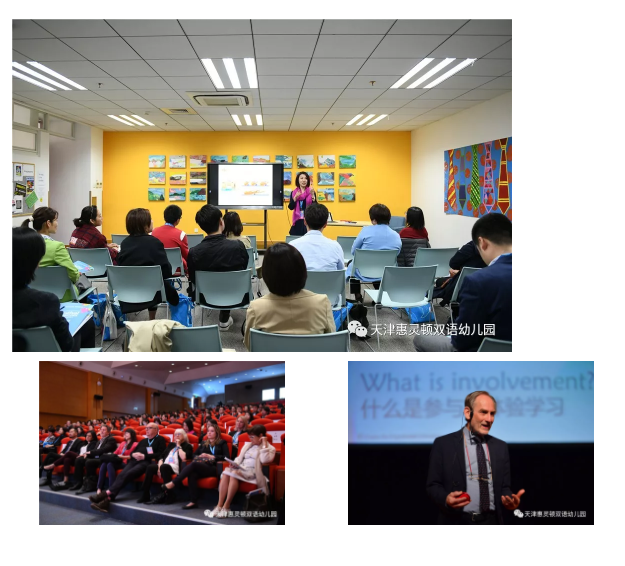 This year, the wellbeing strand was a prominent theme. Mental health has become an essential part of the educational experience, symptomatic of the widespread push towards carefully defined targets and the behaviour required to achieve them. The Festival Director remarked: "It's probably fair to say that education has become more complicated in recent history. As it adjusts and shifts its position, persistently adapting itself to a fluid global context, so all of its constituent elements are reconfigured and reshaped. Wellbeing, for example, has been thrust into the limelight and it is here accorded due respect. In the future, even the near-future, other pressures will be brought to bear on education. The important thing is to discuss their possible effect and work out whether they are worth accommodating within our schools." Festival sessions featured prominent names from across the spectrum of creativity, education, mental health and wellbeing, literature, and academia. The renowned television presenter, comedian and mental health campaigner Ruby Wax presented her audience with insights on the nature of humanity and asked questions about the things that make us truly human. In addition, the inventor of the Leuven scale, a measurement for emotional wellbeing, Professor Ferre Laevers, offered his perspectives on what it means to be properly involved with life.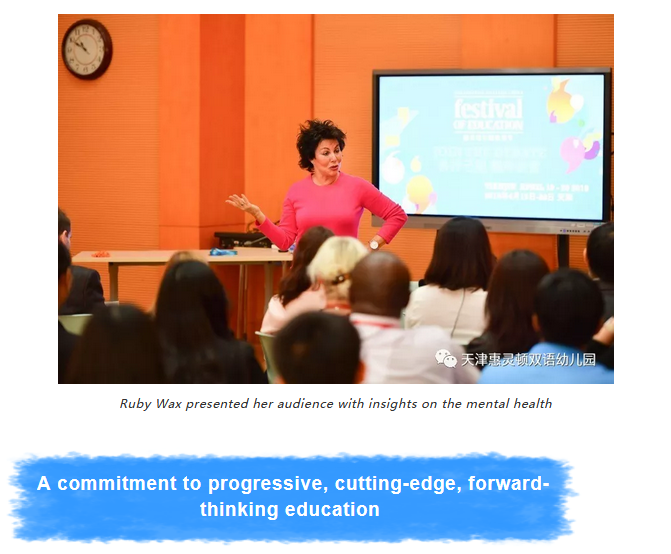 As the 2019 Festival's predominant theme, 'wellbeing' reflects Wellington College Tianjin's commitment to a balanced and holistic education. Meanwhile, the multilingualism strand of the festival has close links to Wellington College China's commitment to bilingual education through Wellington College Bilingual Nursery and Wellington College's A Level Centre. The development of bilingualism is both a linguistic goal, designed to prepare pupils for a future in international academic institutions, as well as accelerating cognitive development for all learners. Over six days, Festival-goers were stimulated to think about education through a series of well-presented and thought-provoking talks, and workshops. The organisers of the festival would like to express their sincere thanks to all the speakers and attendees, also to the sponsors and exhibitors, for their contributions and much-appreciated efforts to the critical debate regarding modern education.