Summer Fair Programme and Prize
This is a community event, open to the whole of the Wellington and wider Tianjin community.
Entrance Ticket Price: 
RMB30 per person
Raffles Tickets Price: 
RMB25 per ticket The entrance tickets and raffle tickets are available NOW at the 
College Reception 8:00hrs-17:00hrs
 and the
Junior Dining Hall (Bus Hall) 15:30hrs-17:00hrs
. Please contact the Reception at Wellington College Tianjin, 
Tel: 022-87587199, or email: events.tianjin@wellingtoncollege.cn
Reserve tickets early to avoid disappointment.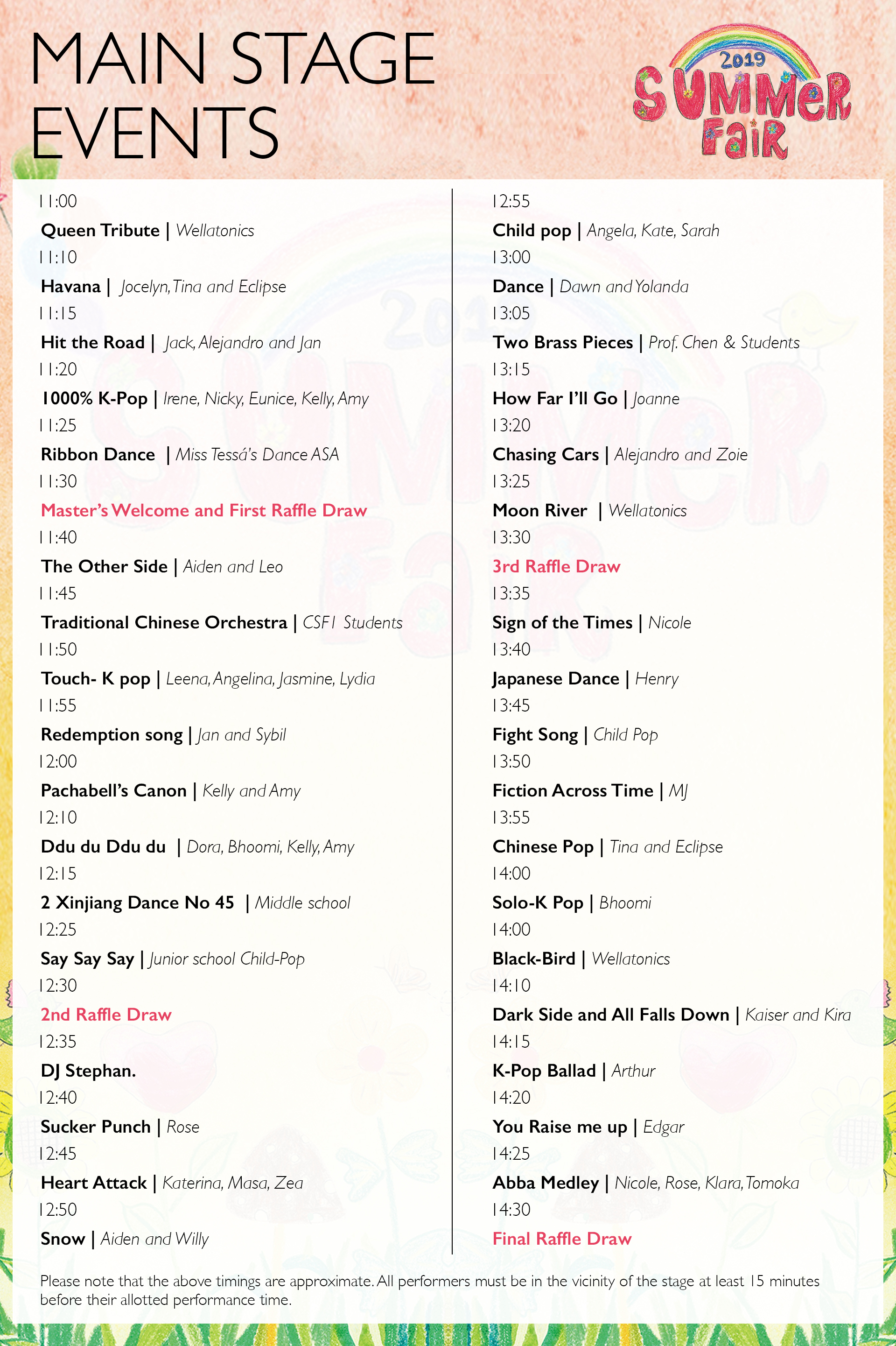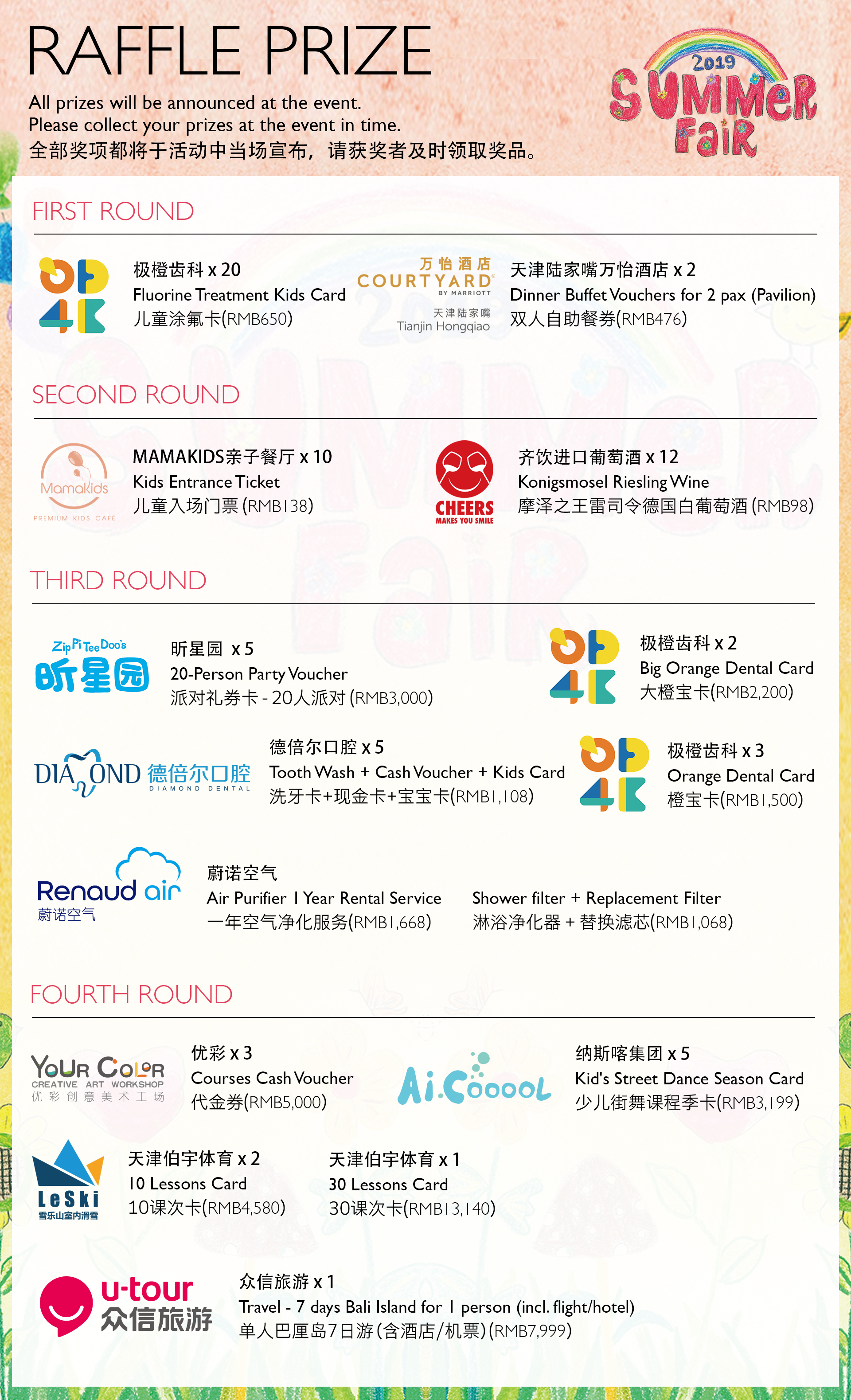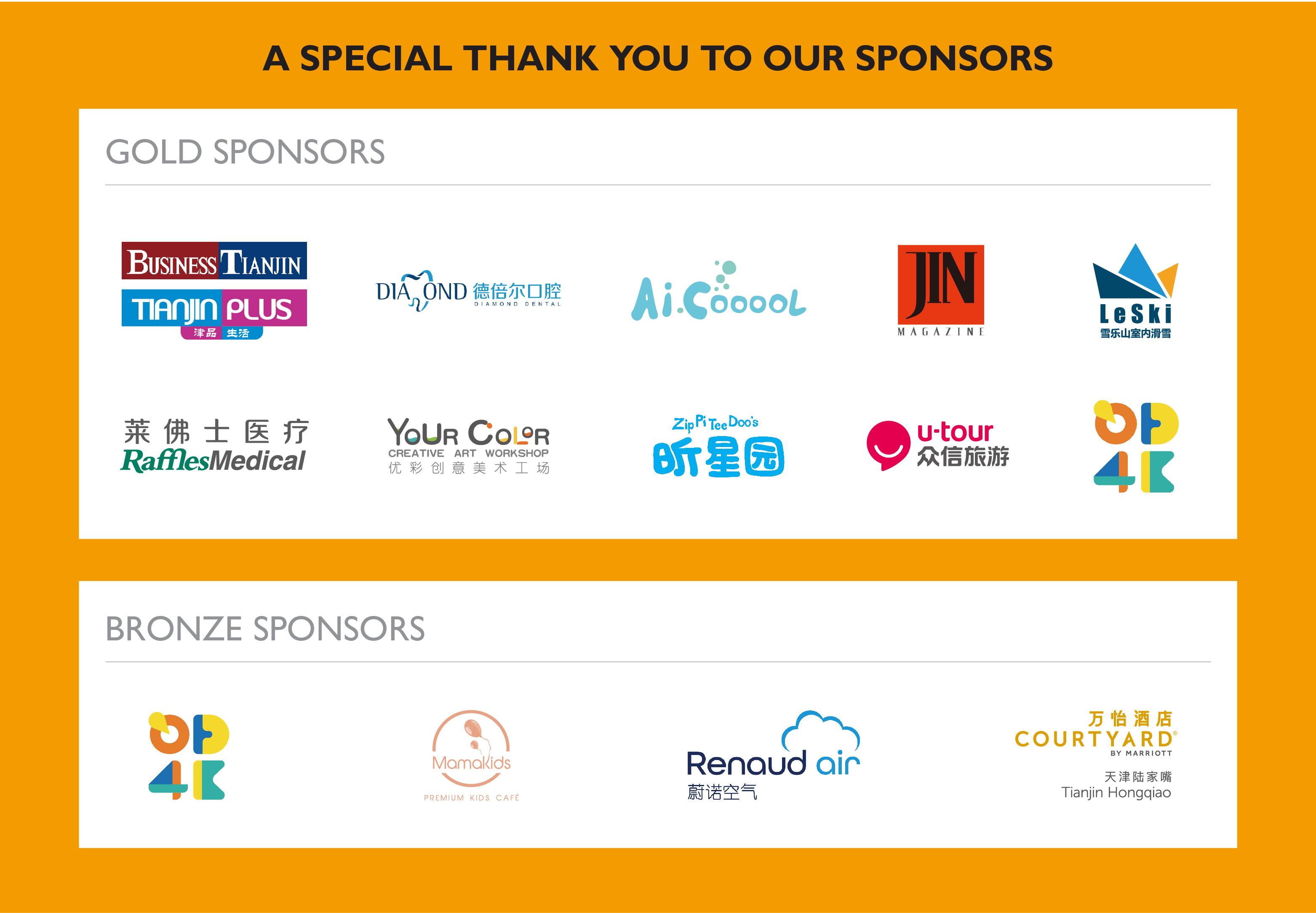 Kind Reminder
As a result of some heightened security requirements at major public events in the city, we have been asked by the authorities to check all identification on entry to the school on 18th May. This means that, for all members of the Wellington community, you will need to bring your College id card with you. If you do not have one, please bring along your passport or identity card. Children needn't bring identification. On that day, we will check in from 10:30a.m. at the school gate of Nanyunhe South Road. We apologise for the inconvenience, but safety is obviously our shared goal for all our community and visitors.