Saturday Activity Programme-New Mandarin Course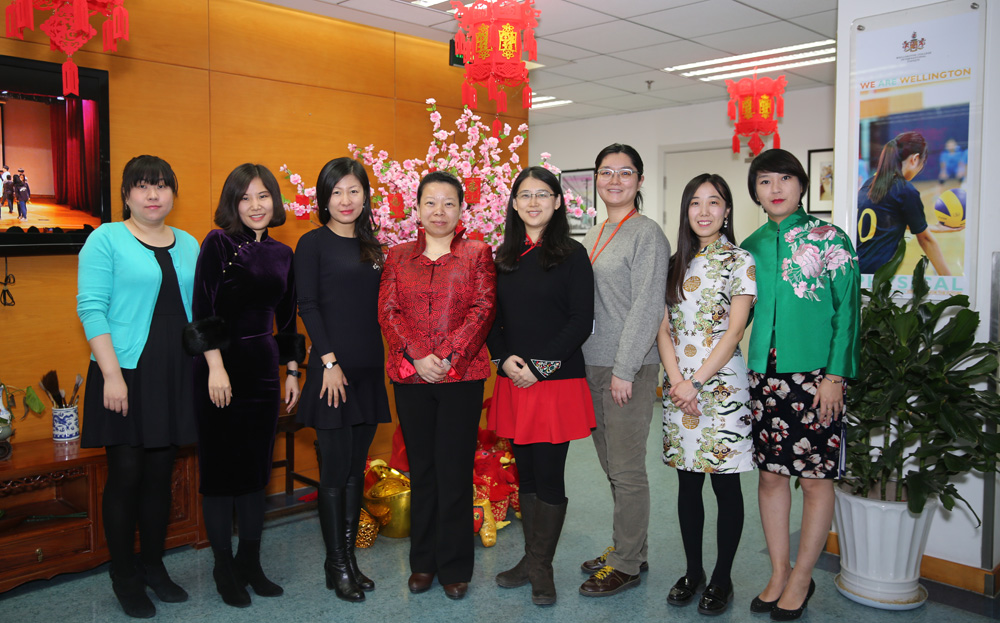 The Saturday Activity Mandarin Programme provides children with an excellent opportunity to develop Chinese Language skills whether it be in preparation for a bi-lingual or international school setting or as an enriching learning experience. The philosophy that drives learning in the College's SAP Language Programmes is consistent with the vision for all Wellington College schools, an education rooted in our traditional values coupled with a progressive approach to learning and development fully aligned with a deep understanding of the heritage and culture of China and using this to establish the aptitudes and skills needed to be a successful global citizen. Through a discovery based approach the hour-long SAP Language Programmes are run weekly every term and give children the chance to make sustained progress in Chinese. Chinese language instruction is structured around the eight Wellington aptitudes and are learnt through the skills of speaking, listening, reading and writing. Children will partake in activities which explore everyday themes and topics and will encourage them to interact dynamically in various group activities to develop their listening and speaking skills. Rich, discovery based, experiential learning is achieved through roleplay, phonics, song, interactive technology and purposeful dialogue all supported through a variety of engaging resources to help a child foster a holistic awareness of the world around them and will inspire children in their development of the Chinese Language.
Tang poetry and Chinese Idioms
4-7 years' old
Catherine Jia 
6-12 pupils Through role play and drama the pupils will learn Chinese idiom stories. Within an hour session, the pupils will understand and learn these idioms and understand the story, but will also learn through poems or songs.
Written expression
6-7 years' old
Pamela Jiao Yang
4-12 pupils The ability to express is an important way to measure a person's language proficiency. Strong expression ability will help children in the future to better display their talents. The "writing expression" class aims to cultivate the pupils' writing ability. The course will use fun activities to let children learn to complete the sentence and paragraph. This not only can effectively improve the children's language learning results; it will also lay the foundation for the higher grades. This course promotes children's oral expression ability.
Happy characters
4-6 years' old
Stacey Liu
6-12 pupils Preschool children will learn Chinese characters in a fun way; • Stories about characters • Learn to read characters • Extended reading and games
Poetry reading class
6-8 years' old
Bianca Xie
More than 10 pupils Our Poetry class introduces basic knowledge of reading to the pupils. It will improve the children's speech expression, rhythm reading ability and emotional expression skills. Every class will have either ancient and modern poetry recitation.
Chinese picture books
5-7 years' old
Tina Wei
7-15 pupils Our teachers will use picture books to stimulate children's imagination and critical thinking ability. At the same time the class will cultivate children's writing ability and understand the structure of word writing.
Chinese Pinyin course
5-6 years' old
Helen Shen
8-12 pupils A tailor-made course for pupils to learn more about Chinese pinyin initials, vowels and to improve overall reading and basic Chinese pinyin spelling.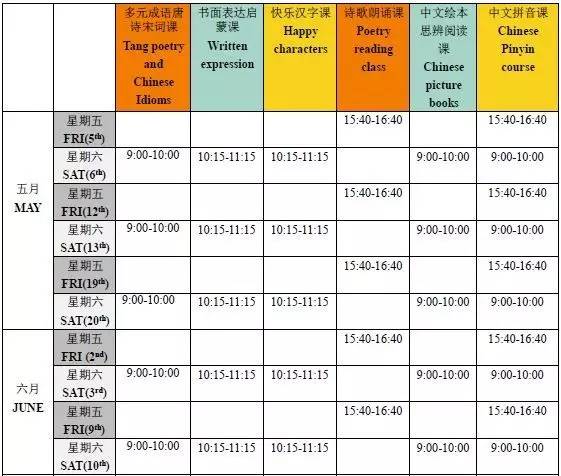 For more information please contact our Activity Programme Manager: 
Eelco van Kuilenberg
Email: activityprogram.tianjin@wellingtoncollege.cn
Mobile: 186 2291 2362