Online Open Day | The Practice and Fusion of Bilingual Education
After our first successful Online Open Day of Wellington College Bilingual Tianjin Nursery last month, we have been receiving overwhelming positive feedbacks from parents and educators. Parents were pleased that even though they were unable to visit our Nursery due to the current situation, 
the information shared by the Master and Deputy Head of Early Years, Q & A session with parents and the school tour video, they got the opportunity to learn more about our Nursery in detail. 
The school tour video was especially highly praised by the audience. From a small desk to a small shovel, from a reading corner to all the learning areas—the video showed many details about our Nursery. Our Deputy Head of Early Years took us on a tour of the school that showed every aspect of children's daily life in the Nursery.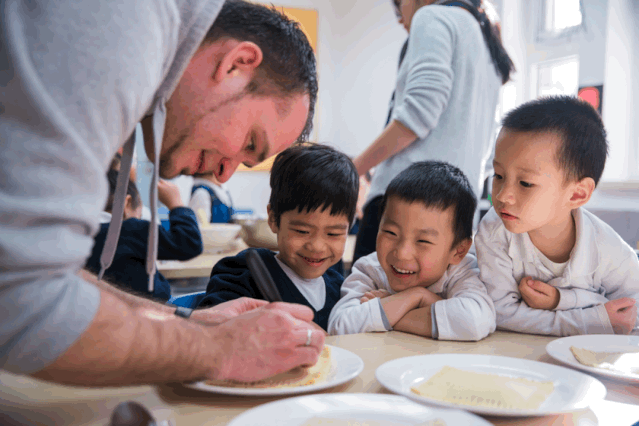 Based on feedback from our last event, parents would like to learn more about our Nursery, such as:
How is Bilingual Education implemented in Early Years?
What are the children in Wellington College Bilingual Tianjin Nursery doing right now?
How does home learning support children's learning and development?
Can the school provide some advice for the parents during this period of time?
On 25th April, Saturday, let's meet again on our Online Open Day. Dr. Yang Yang, the Deputy Head of Wellington College Tianjin and Ms. Lisa Li, the Deputy Head of Early Years will answer your questions in the event and talk more about the practice and fusion of Bilingualism in Early Years here at Wellington. You can get more information about our Nursery as well.
活动亮点
Dr. Yang Yang, the Deputy Head will deliver an in-depth overview of the Early Years Educational programme at the College
Ms. Lisa Li,  Head of the Nest will take you on a Virtual School Tour of the campus where you will experience the daily life of a pupil at the Nursery
Parent Talk - Listen to the experiences of one of our Nest parents
Admissions Online - The senior leadership and admissions team will answer your questions throughout the event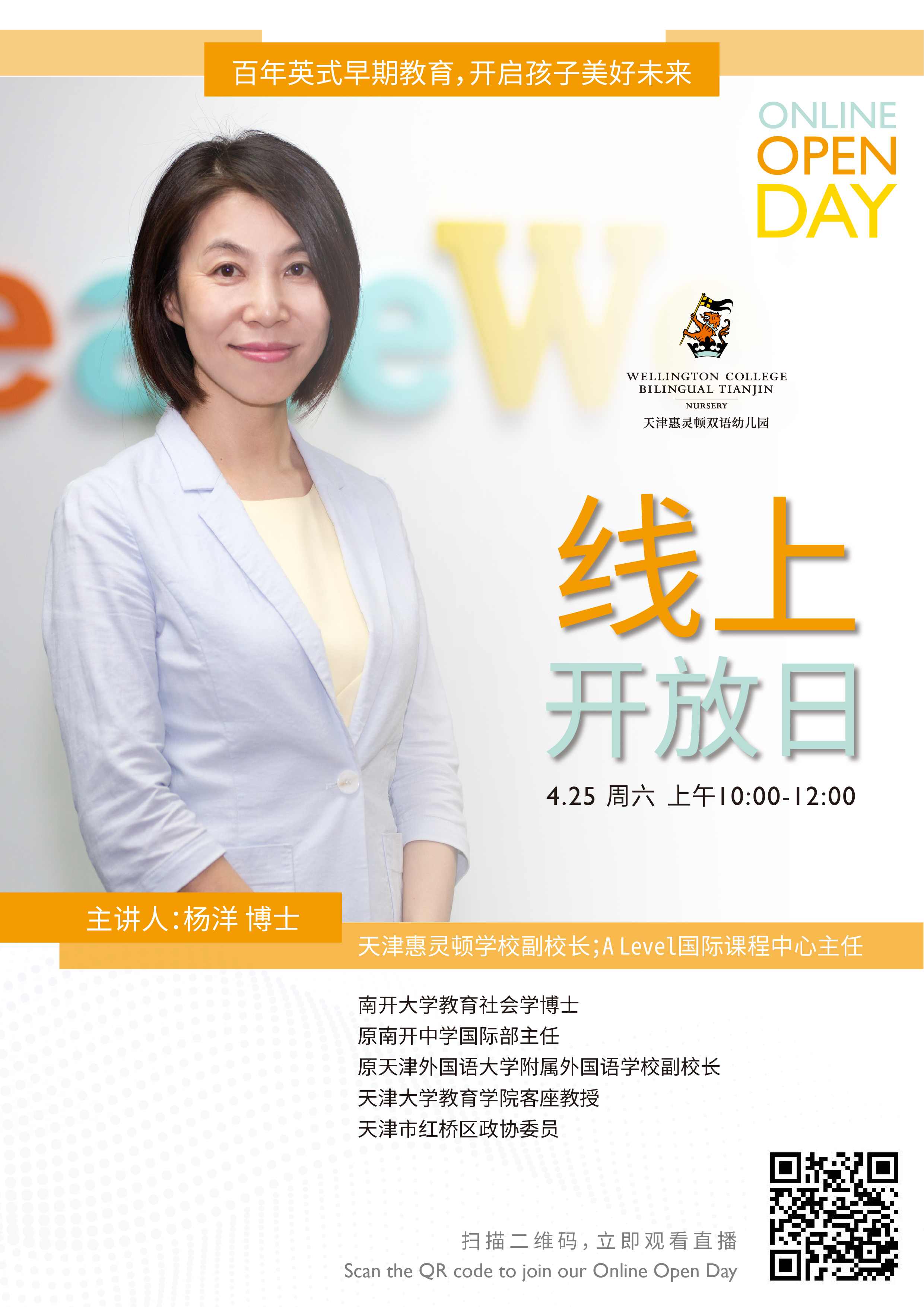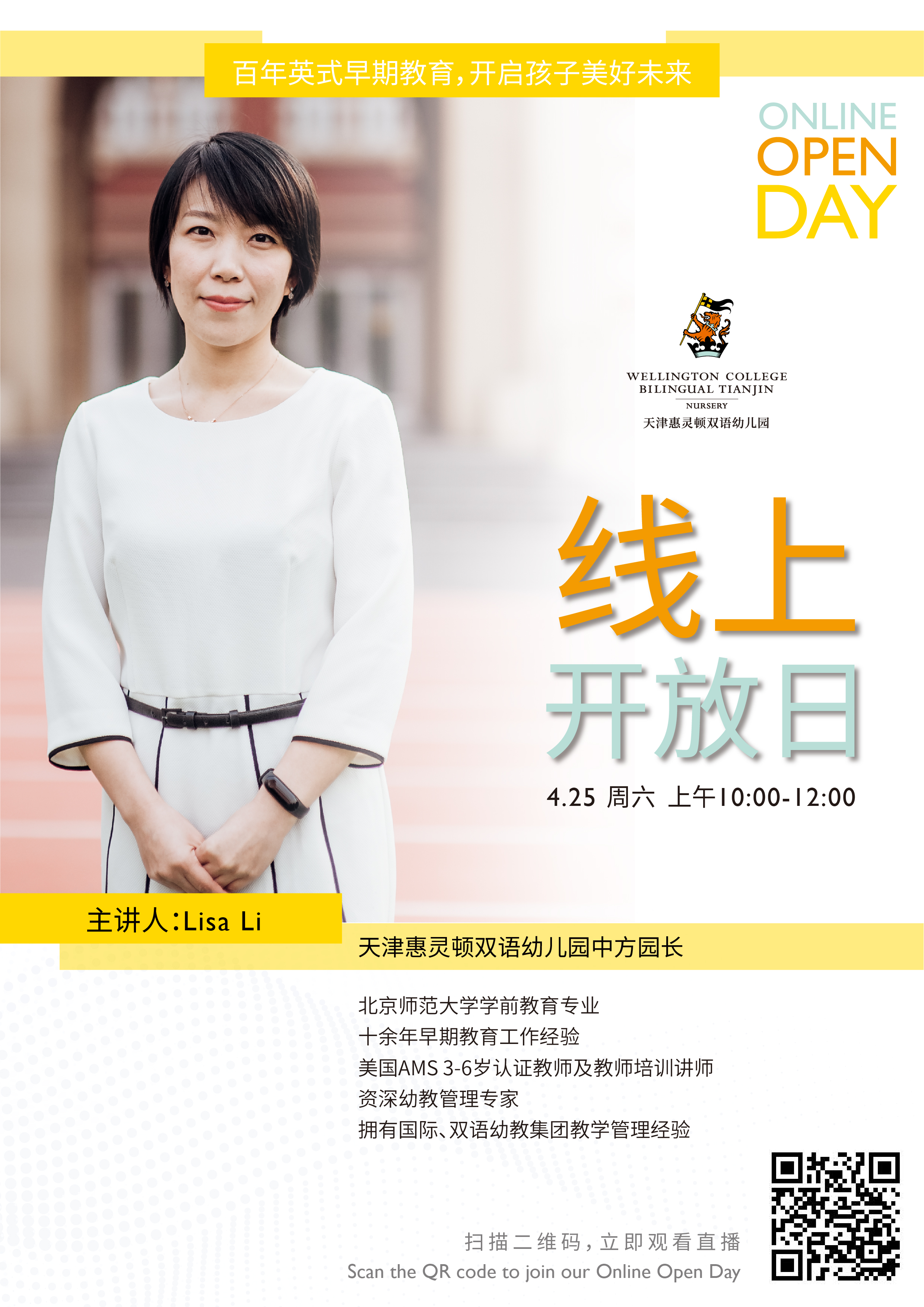 About Us
With the ever changing landscape of globalisation, Wellington College in Tianjin opened Wellington College Bilingual Nursery in August 2017. This early years' setting is specially designed to meet the needs of children between the ages of 2-6 years old and provides a quality Wellington education to both local and international families. The curriculum is designed to deliver, high quality education through child-initiated learning; while promoting recognised areas of learning and development, so that each and every child will be guided through their own, personalised learning journey.
Key Points
High quality Teachers Western and Chinese in each classroom High quality bilingual education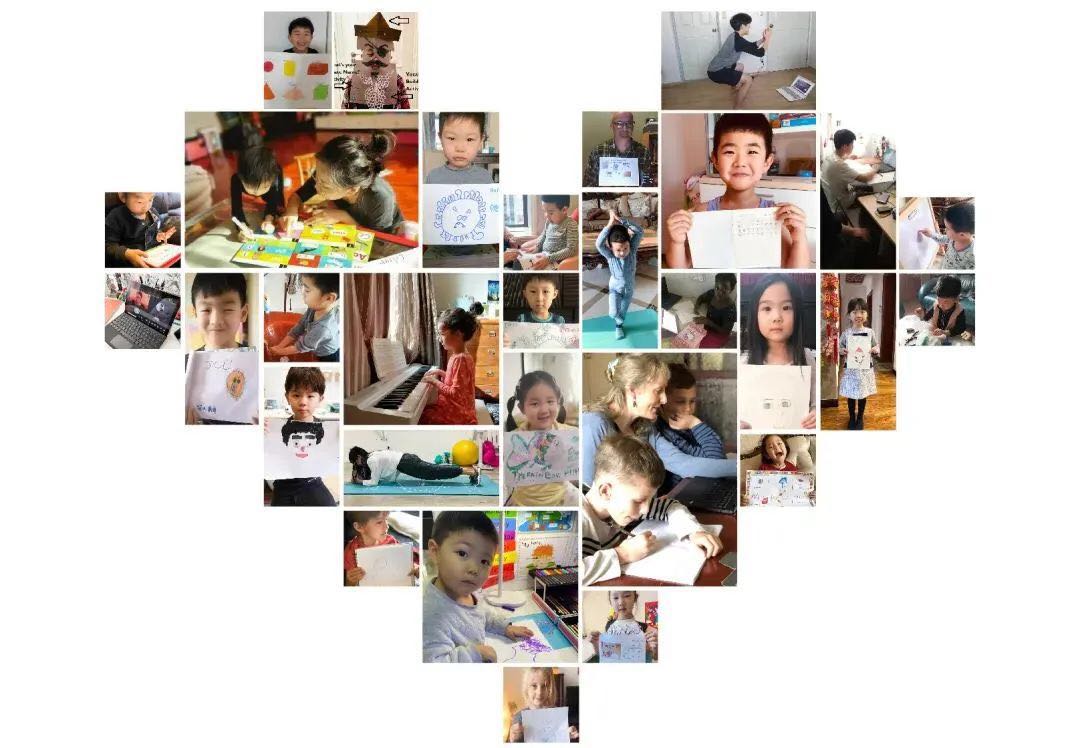 Nursery Online Open Day
The session will be conducted in Mandarin Only
Date: Saturday, April 25th 2020
Time: 1000hrs-1200hrs

Scan the QR Code to join our Online Open Day
Admissions Hotline
18722487836、13642004609
Address
No.1 Yide Dao, Hongqiao District, Tianjin