Nursery First Online Open Day on March 28th
Join the First Online Open Day at Wellington College Bilingual Nursery
While we await confirmation from the authorities on the reopening date of the campus the admissions team are still receiving enquiries from parents eager to know more about the school and how to apply.
Enquiry Now
"When can we take a school tour?"

"How does Wellington keep children healthy and safe on campus?"

"What is bilingual education and how does it benefit children in their lives?"
To answer those questions and to provide you more information about the school, we are holding our Online Open Day for Wellington College Bilingual Nursery on Saturday, March 28th.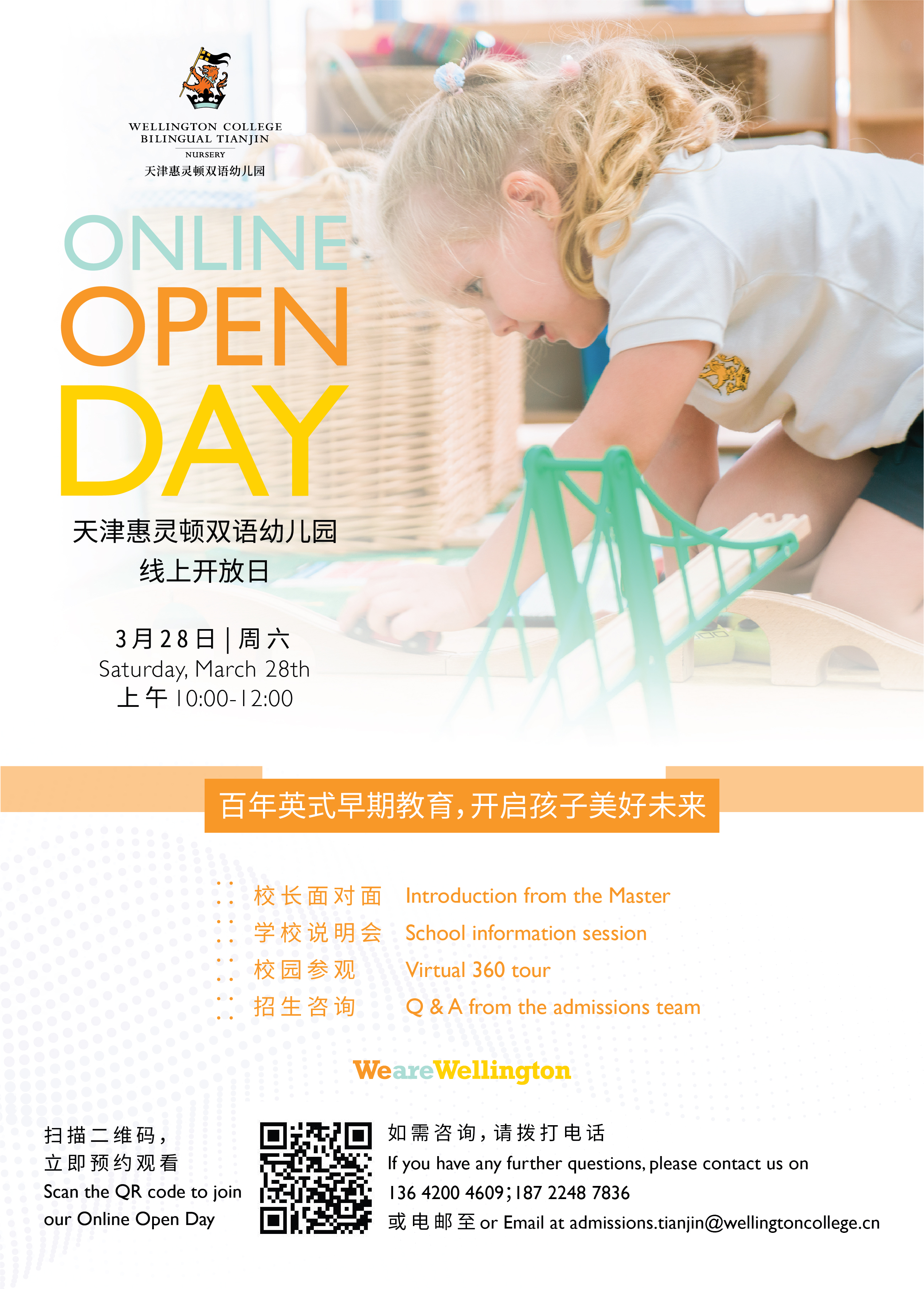 Event Highlights
Julian Jeffrey, the Master talks about the importance of bilingualism at an early age
Dr. Yang Yang, the Deputy Head will deliver an in-depth overview of the Early Years Educational programme at the College
Ms. Lisa Li,  Head of the Nest will take you on a Virtual School Tour of the campus where you will experience the daily life of a pupil at the Nursery
Parent Talk - Listen to the experiences of one of our Nest parents
Admissions Online - The senior leadership and admissions team will answer your questions throughout the event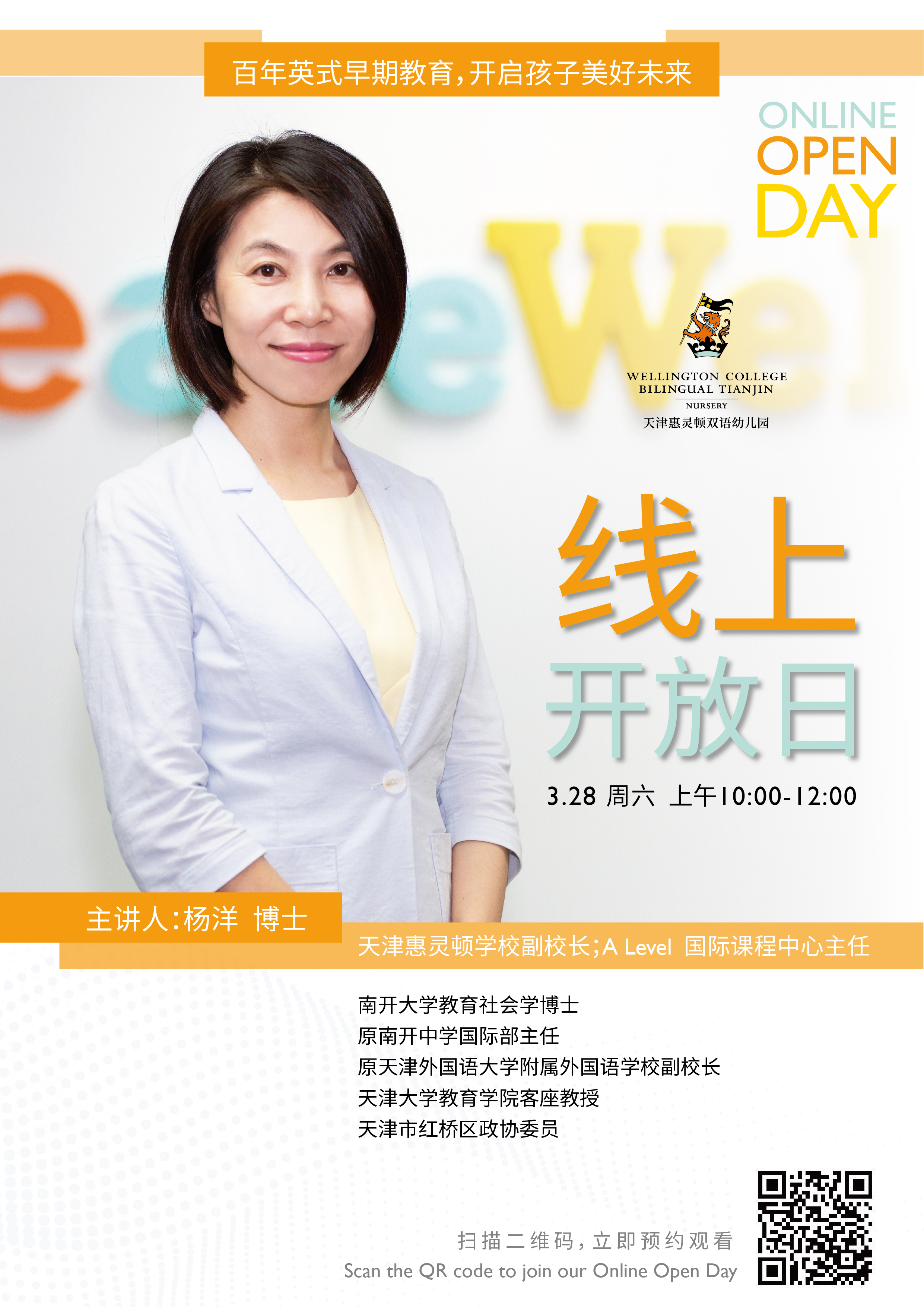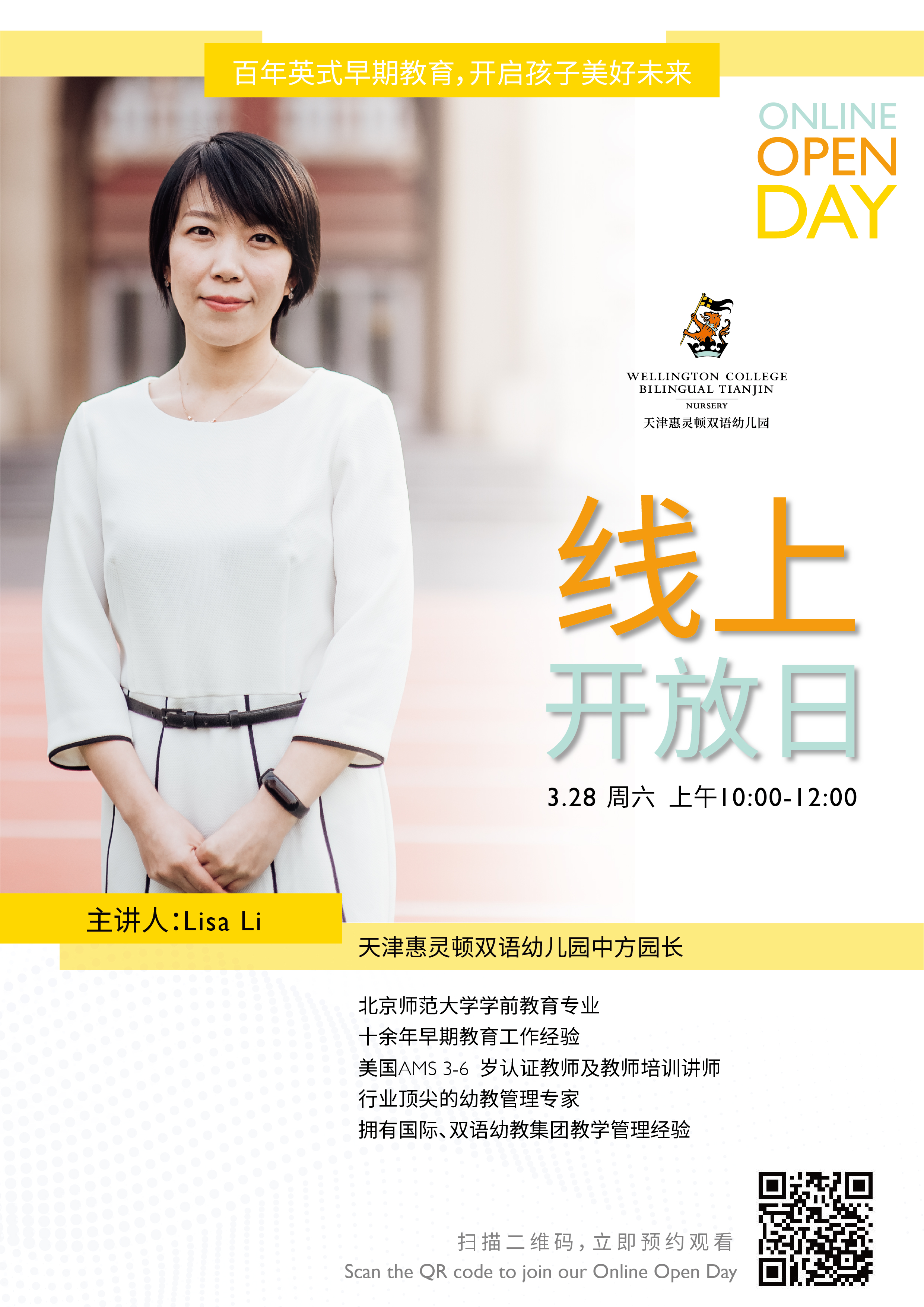 "What are our teachers and children experiencing every day?"
On Campus
Keeping children safe is our top priority and we have established a complete pre-school preparation plan and post-school prevention and control plan, to ensure a safe living and learning environment for our children when on campus.
Online
Through our comprehensive online interactive platforms, pupils are experiencing teaching and learning every day. As they were in the classrooms, the children listen carefully to the teachers, take turns to answer questions and share opinions with each other. Our teachers also prepared various materials as learning recourses for the children so that parents and children could carry out different kinds of learning activities.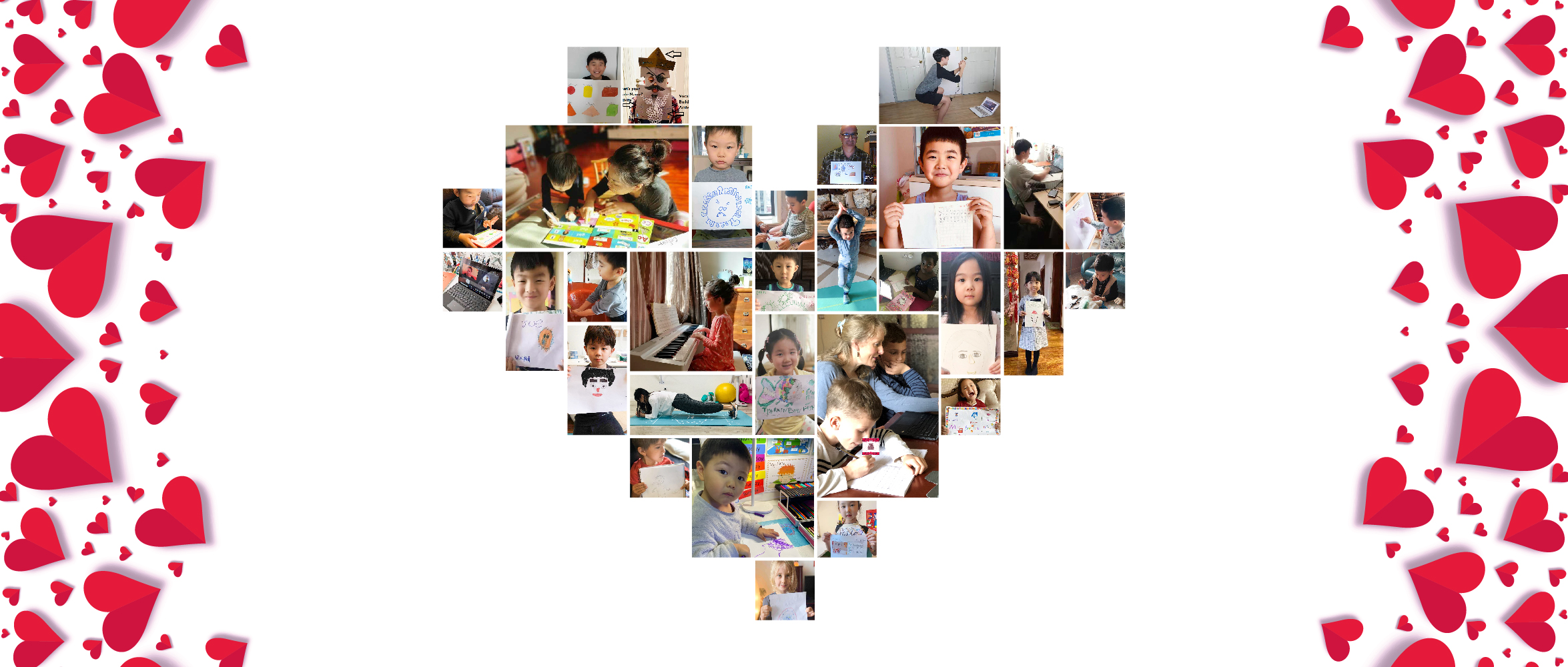 About Us
With the ever changing landscape of globalisation, Wellington College in Tianjin opened Wellington College Bilingual Nursery in August 2017. This early years' setting is specially designed to meet the needs of children between the ages of 2-6 years old and provides a quality Wellington education to both local and international families. The curriculum is designed to deliver, high quality education through child-initiated learning; while promoting recognised areas of learning and development, so that each and every child will be guided through their own, personalised learning journey.
Key Points
High quality Teachers Western and Chinese in each classroom
High quality bilingual education
Nursery Online Open Day
The session will be conducted in Mandarin Only
Date: Saturday, March 28th 2020
Time: 1000hrs-1200hrs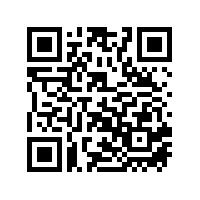 Scan the QR Code to join our Online Open Day
The Online Open Day will be conducted in Mandarin Chinese only.  If you would like to know more about the school and the offerings available, please contact the Admissions office on the information below. Our admissions team will be able to arrange an online consultation to answer any question you may have about your move to Wellington College Tianjin.
Admissions Hotline
18722487836, 13642004609
15822132180 (Korean)
Address
No.1 Yide Dao, Hongqiao District, Tianjin