Meet Our New Early Years Teachers

This year we welcome a group of talented and dedicated teachers who have joined us at the Wellington College Bilingual Tianjin Nursery. They come from a variety of backgrounds with extensive teaching experience both locally and globally. You can learn more about them as we feature their profiles below: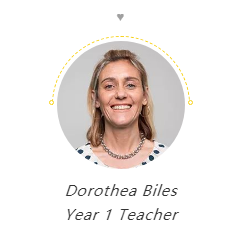 Dorothea graduated in 1996 from The University of the Orange Free State in South Africa with a Bachelor of Primary Education (Hons) Degree. She started her teaching career in London (UK) in 1997 where she also completed an Advanced Certificate in Professional Studies in Education from Canterbury Christ Church University. During her 20 years of teaching experience Dorothea has held several Leadership positions including Early Years Leader, as well as coordinator positions for Maths, PE and Music.
Through her various positions Dorothea has acquired considerable experience in staff leadership and in managing teams of staff. She works with enthusiasm, energy and have a proactive approach to life. During her spare time Dorothea enjoys travelling, going to the theatre as well as dining and wining. Dorothea has 2 children who are full time boarders in private schools in the UK.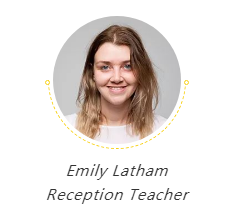 Originally from England, Emily has been working as an Early Years Educator for over six years. The last three years of which were spent as a classroom teacher in an International British school in Bangkok, Thailand.
Emily completed her Early Childhood Studies BA degree in Chester, England before going on to obtain her Post Graduate Certificate of Education with an Early Years specialism in Liverpool, England. She has experience working in Montessori, Forest School and Reggio Emilia settings, and is very passionate about teaching Early Years.
Emily is very creative and spends a lot of her free time painting and exploring the outdoors. She loves to bring this creativity to the classroom by delivering new and exciting lessons.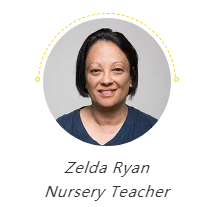 Zelda began her teaching career in South Africa where she received her undergraduate degree and teaching diploma from the University of Cape Town. She qualified as a senior English teacher and School Counsellor and Careers Guidance Officer. Subsequently she taught senior primary Mathematics and General Science. Before coming to Tianjin as a Nursery teacher she spent ten years involved in Early Years Education in the Middle East, where she ended her stint there as a Kindergarten Head of Faculty. Her teaching career has roughly spanned the entire school going age band and this has given her a good understanding of the possible achievements and challenges for both students and teachers across this spectrum.
Ms Song received her bachelor's degree in 2010 and majored in English. Before graduation she obtained teaching certification. Prior to joining Wellington, she has been teaching children in the Kindergarten for 2 years. She enjoys working with children and likes to focus on their individual development. In 2013, she joined the Wellington family, with all the enthusiasm and passion for teaching, she would like to embrace children from different cultural backgrounds. In her spare time, she likes reading and travelling.