Inaugural Wellington College Tianjin Summer Camp 2019
Welcome to the Wellington College Tianjin Summer School! This year marks a new development in our Summer School programme. We have decided to break with tradition and develop our own in-house camp, focused more fully on meeting the needs of children in and around the Wellington community. As a result, we can offer specialist courses, designed by educators from the Wellington College China group, in Mathematics, Science and English language, as well as a full range of sports and arts' activities. With teachers and coaches drawn from among the Wellington staff, your child can be assured of the highest quality of instruction, care and support throughout the course of the Camp.
Wellington College Tianjin is delighted to announce this Summer's Summer Camp for children aged six to twelve years old from Monday the 8th July to Friday 19th July and Monday 22nd July to Friday 2nd August 2019. Children will learn in a fun and intellectually inspiring environment which espouses Wellington College China core values of Courage, Respect, Integrity, Kindness, Responsibility to develop the whole child as a well-rounded individual.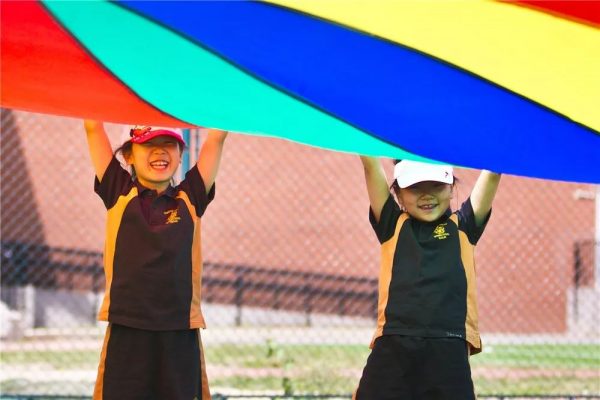 It is proven that a Summer Camp experience provides an excellent platform for personal, social and physical development. On the personal level, Summer Camps build self-confidence and independence. Children can explore and try new things while improving their confidence in spoken English. At a social level, Summer Camps break down barriers. During a Summer Camp experience, a child will make new friends from other schools and other parts of the city and who may even be in a different grade.  All participants end up working as a team which creates strong, and indeed often lifelong bonds of friendship. Furthermore, a Summer camp fosters physical development. Children are able to participate in and develop their prowess in new sporting areas in a safe and nurturing environment which is structured in such a manner as to develop participants independence, resilience and self-confidence through stretch and challenge whether it be, debating a hot topic, solving a mathematical problem or achieving a personal best on the sports field.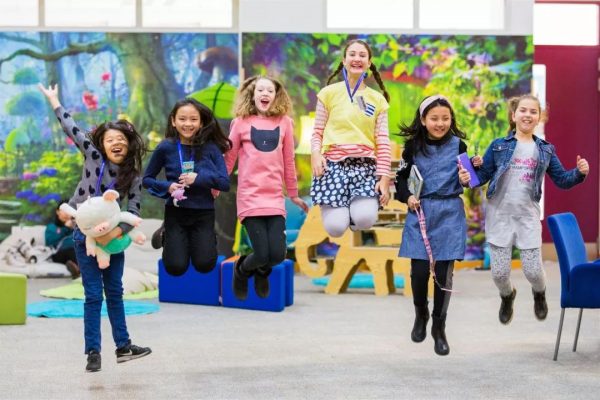 Rob Hemsley is originally from Reading in England and has travelled all over the world. He has a BA (Hons) from Durham, one of the UK's top universities. Rob has hosted various TV and online video shows in China over the past decade, as well as teaching media-related courses at Tsinghua University in Beijing. He has published a series of English-learning books in China, and he is currently finishing a book about cross-cultural communication between East and West.Rob is also a former Wellingtonian and helped this year with creating content and the curriculum for the English courses in our Summer Camp.
Mike Yuan is a teacher of physics at Wellington College in the UK. He is looking forward to the summer camp at Tianjin Wellington. Having come from a science background and studied physics at Oxford University to a masters level, Mike hopes to bring his knowledge of science to TianJin.Mike has been involved in several summer camps in the UK and a Summer Immersion Programme in Sichuan where he tailor made the Science Summer Camp curriculum..Besides his work, Mike's hobbies include badminton, reading and a little creative writing. During his stay in China Mike hopes to engage the children in Science and uses his spare time to learn more about Chinese culture and language.
Emma holds a bachelor degrees in piano performance and piano education, including an MA degree in Piano performance. After graduating from the Tianjin music conservatory Emma decided to pursue her musical development and now she's in her second year of PhD in western music history. She has been working at Wellington college international Tianjin as music teacher since 2012. Throughout her whole teaching career, she has been working with all different year groups, accompanied the school choir and has be heavily invloved in the annual musical production and has been teaching the ABRSM music exam for 6 years.
After graduating in 2013 with a major in Fine Art from the Finance and Economics University of Tianjin, Emma joined the Wellington team in order to gain experience of Art education within an international context. She quickly became an indispensable member of the Senior School and plays a vital role in the practical running of the Art departments. Emma is currently teaching in the senior art department.
Liz Wei has worked for four years at an international school in Qatar, as Physical Education (PE) teacher, and another six years as PE and swim instructor at the Tianjin Rego International School. With more than ten years' experience in international education she will be a valuable asset at Wellington, with her knowledge of the English National Curriculum and IB PYP and MYP programmes.Liz Wei has been with Wellington for many years. She has proven to be an inspiring and highly skilled PE and swimming instructor. Besides the regular PE swim classes, on Saturdays, Liz teaches three swimming classes in the school's Academy Programme.
The English courses are designed around the characteristics which best describe the Wellington Identity of Inspired, Intellectual, Individual Independent and inclusive.
Public Speaking / Debating
Rhetoric is the intellectual art of persuasion. Along with grammar and logic, it is one of the three ancient skills of discourse or expressing oneself as an individual. In the public speaking sessions children explore the art of communicating ideas and thoughts through the medium of English with confidence and accuracy. Children will learn how to develop the oratory skills to present their ideas and arguments clearly to others and also learn how to listen attentively and without prejudice to the viewpoints of others.
Children will focus on talk for writing strategies to allow them to structure grammatically correct and informative English. Children will explore a range of writing skills notably: writing a journal about themselves, an account of a Summer Camp activity and creative writing through poetry among others.
Through guided and independent reading children will discover a story in depth and will become familiar with tools authors use to share concepts and will be able to recount the story with confidence, as well as being able to adapt and propose alternative stories and endings with confidence.
The Saturday Science Club is one of Wellington Academy's most popular courses. Students will be taught in the international language of science, English, but instructions will also be translated into Chinese to make sure that nobody is left behind. This approach will enable students to make progress in both their spoken English and their scientific skills and understanding.
6-8YR - Young scientists are taught how to work safely, how to use pieces of real lab equipment, and learn basic vocabulary related to science and working in the lab.
9-12YR - Now that young scientists have these basic skills and can work safely, our focus switches to thinking scientifically, recording and interpreting results and learning science theory related to our discoveries.
Students will be challenged to learn science theory and win one of 16 badges. Just tell us which badge you are interested in, and we'll provide you with all the information you need to win!
The swimming classes in the Summer Camp surrounds a scheme of 8 progressive awards designed to build water confidence, water safety skills and stroke development for pupils aged between 6-12 years old. This learning programme is based on British Physical Education curriculum.Our main aim is for every child to be safe and confident in the water and to demonstrate at least one recognised strokes, with the ability to swim 25m unassisted to a high standard. At the end of the term, the child will be rewarded with a certificate suiting the achieved level.
In addition to learning the skills and basics of a new sport, learning golf at an early age teaches the child many life values such as patience, respect, sportsmanship, responsibility and perseverance.The golf swing is best ingrained at an early age even if the child does not pursue golf professionally will set a path for the junior to play better golf at a later point in his or her life.Golf camps in a team environment will also allow the child to develop leadership and team playing skills.Golf is a game and sport whereby children will make lifetime friends. It can be played anywhere across the globe with anyone, without any age limit. It's a great outdoors sports whereby children get the chance to learn golf etiquettes, values, controlling emotions and most crucially self-improvement.In collaboration with Wellington FYLA Golf camps provide children with an introduction of golf and to create a stepping stone for their future development of golf.
Overall, the Fine Art class in Summer Camp will cover Chinese and Western paintings, which are Chinese Ink and Water Painting, Calligraphy, and Oil Painting. The pupils will learn and experience the different art forms, and be inspired to express their creativity.Our art courses include Chinese Ink and Water Painting, Calligraphy and Oil Painting.
Sport Themed - Color Wars
"Color Wars" is one of the traditional staples of the summer camp experience. Participants are split into teams, and each group is assigned a colour. The teams then compete against each other in a range of events to earn points. Often there are many small events that award smaller amounts of points, leading up to a final event that is worth enough points for either team to win or lose. In addition to working together and using each person's unique skills and talents to earn points, teams make up cheers and songs and may design team flyers. It's a fun way for children to put a variety of creative thinking skills to work repeatedly.
Pupils will get to know the basics of (street) dancing. The dance instructors will choreograph four simple dances for four teams and teach it to our pupils. The children will perform front of our judges, and the winner will have the chance to present it to the parents on the final day.
Our team will prepare a scavenger hunt based on what the children have learned in the past two weeks the hunt will include various sporting, linguistic and problem-solving challenges. Every challenge will reveal the next step or clue. The winning team is the one who solves all the clues and completes all the problems first.
The idea is a collaborative painting where all the children will put their hands together to create an artwork (big size painting). The children all enjoy the freedom of creating an abstract artwork as they explore the materials without the restriction of making something representational. The collaborative murals are an excellent way for children to learn about scale and line, as well as to work together - all the while using several different methods of painting.
WHERE: Wellington College Tianjin,No. 1 Yide Rd., Hongqiao District, TianjinWHEN:  2 week/term (weekday classes)Each day 08.30am – 5.00pmTERM 1:  Monday 08.07 – Friday 19.07TERM 2:  Monday 22.07 – Friday 02.08PRICE:   8,000.00 RMB/term (2 weeks)

*500.00 RMB early bird (sign-up before 1st of May)

Price incl. camp shirt, lunch, snacksIntroduction fee: 500.00 RMB discount for any Academy course in the Michaelmas term when successfully introducing (sign up/payment done) a new student to the Summer Camp
Scan the QR Code to sign up online