Health and Growth in the Nest丨A Day at the Vegetable Farm

Much like a tree that needs water and sunlight to grow, children need a balanced diet with proper nutrients to sustain a growing body. As a follow up on our previous article on encouraging young children to eat healthy food, Stephanie Lewis and her Eaglets class talk about their recent trip to a local vegetable farm in Tianjin. This has been an exciting experience for both children and their parents as many have not visited a farm before. 
At Wellington, we believe that giving children a first-hand experience about the world around them and how it relates to their everyday lives makes learning more meaningful.

As part of their topic on size, the children have been learning about the concept of big and small through the things in their environment such as food and what better way to learn about this than to visit a local vegetable farm.  By doing so, children had a firsthand experience, looking closely at the different shapes and sizes whilst also tasting a variety of organic vegetables. 
 This activity gave the children a visual clue on how to make comparisons between quantities and sizes and they also learnt many social skills such as working together and taking turns to collect the vegetables and sharing them with their friends for lunch.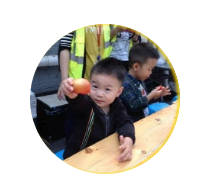 ⬆
 Children learning English vocabulary words such as 'tomato', 'cucumber', 'yummy' and saying 'look a big red tomato'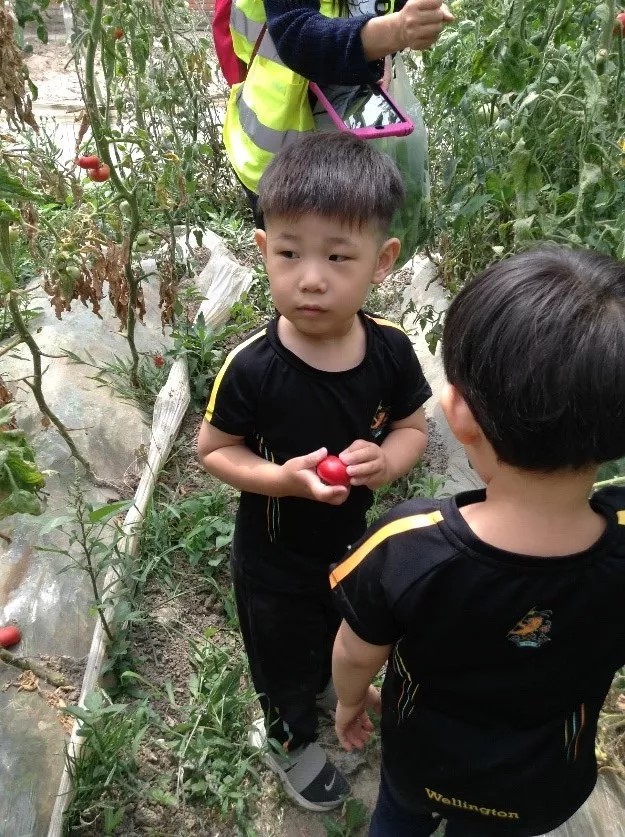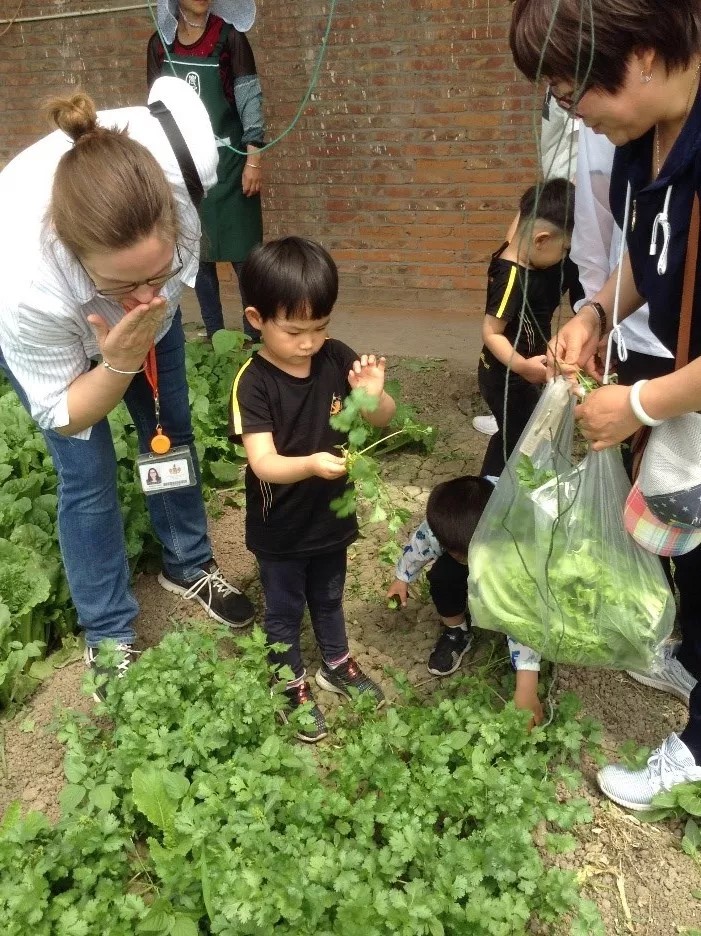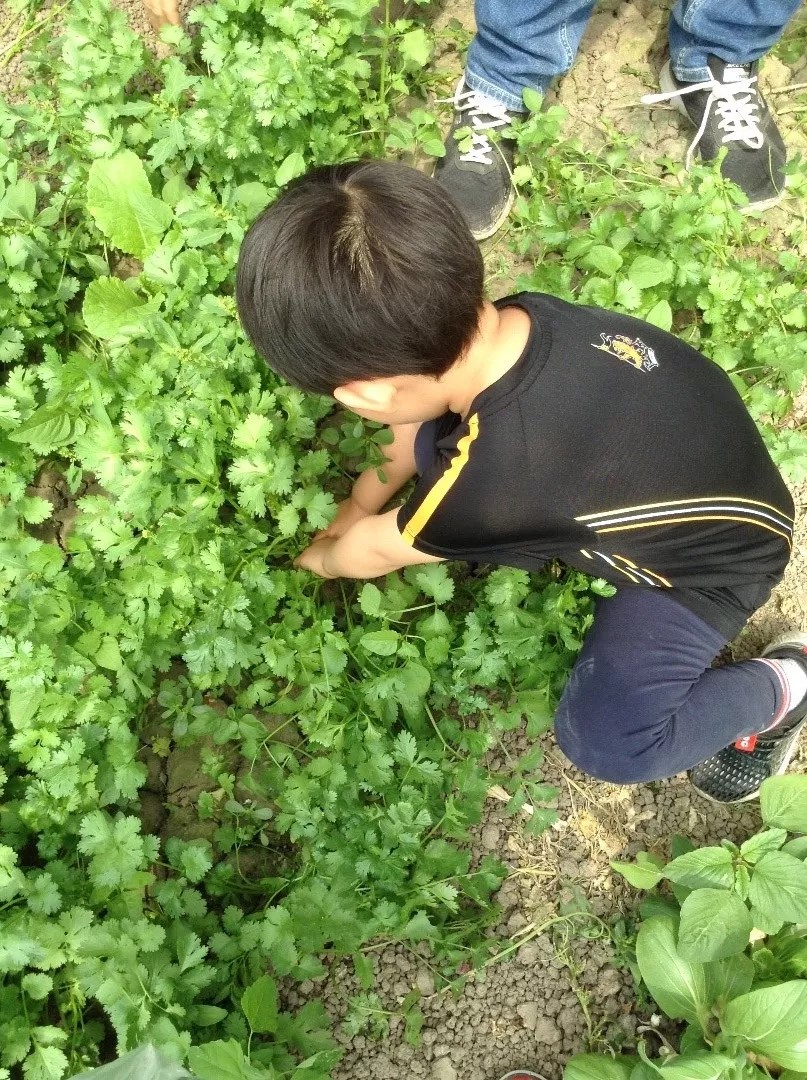 Every child picked their own vegetables using fine motor skills such as pinching and plucking and being very careful not to squash any of the produce. Some children could name the vegetables in English and can count them before putting them in their bags.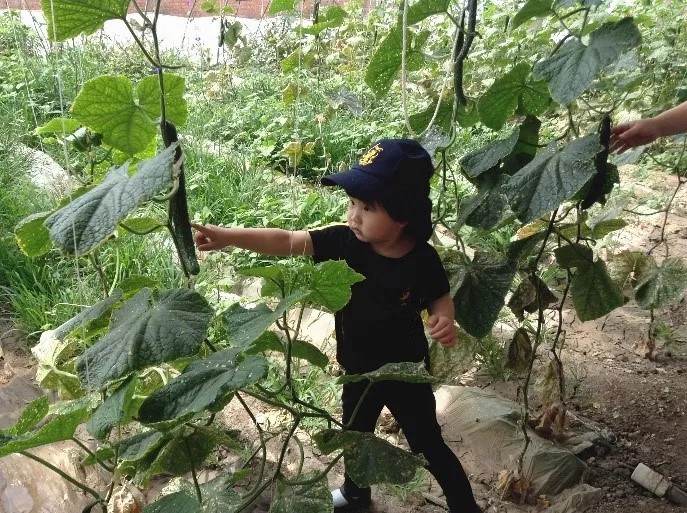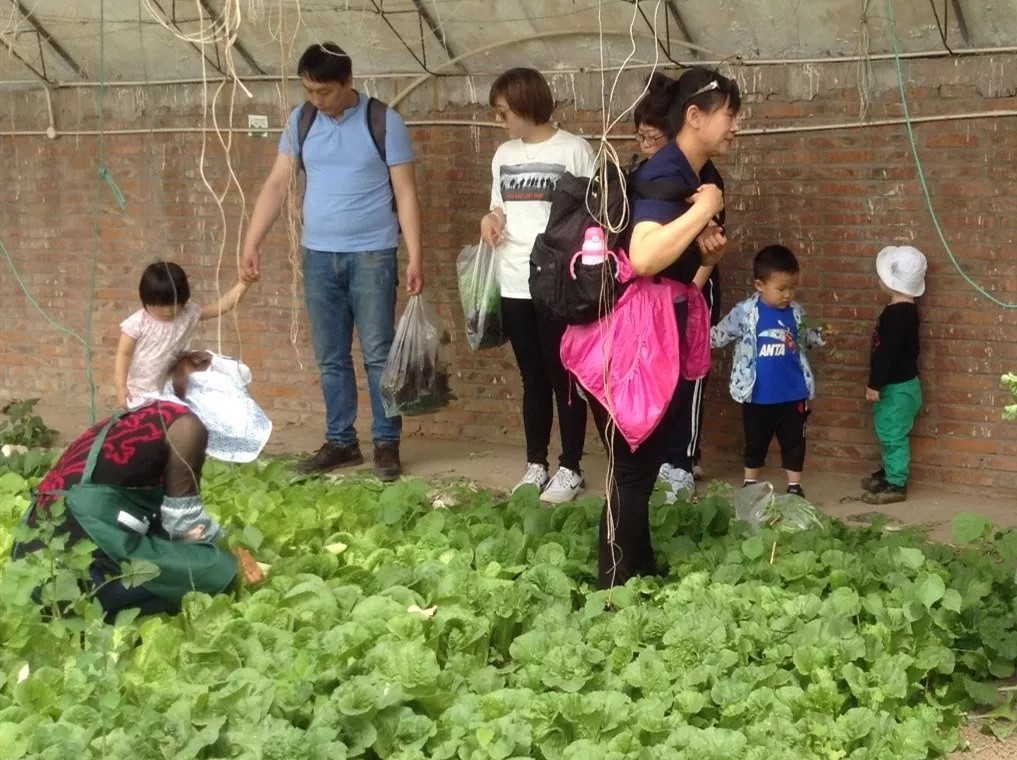 At lunch time, we all had a wonderful picnic whilst enjoying the vegetables they picked and sharing them with their family and friends.  It was a fantastic opportunity to taste organic vegetables and also learning about shapes and sizes.  After an eventful day, some of the children were very tired and before going back on the coach to Wellington, they enjoyed their time in the huge built-in sand pit, playing and sharing together.
⬇ 

Using our manners to say 'Please can I have some?'  and 'Thank you'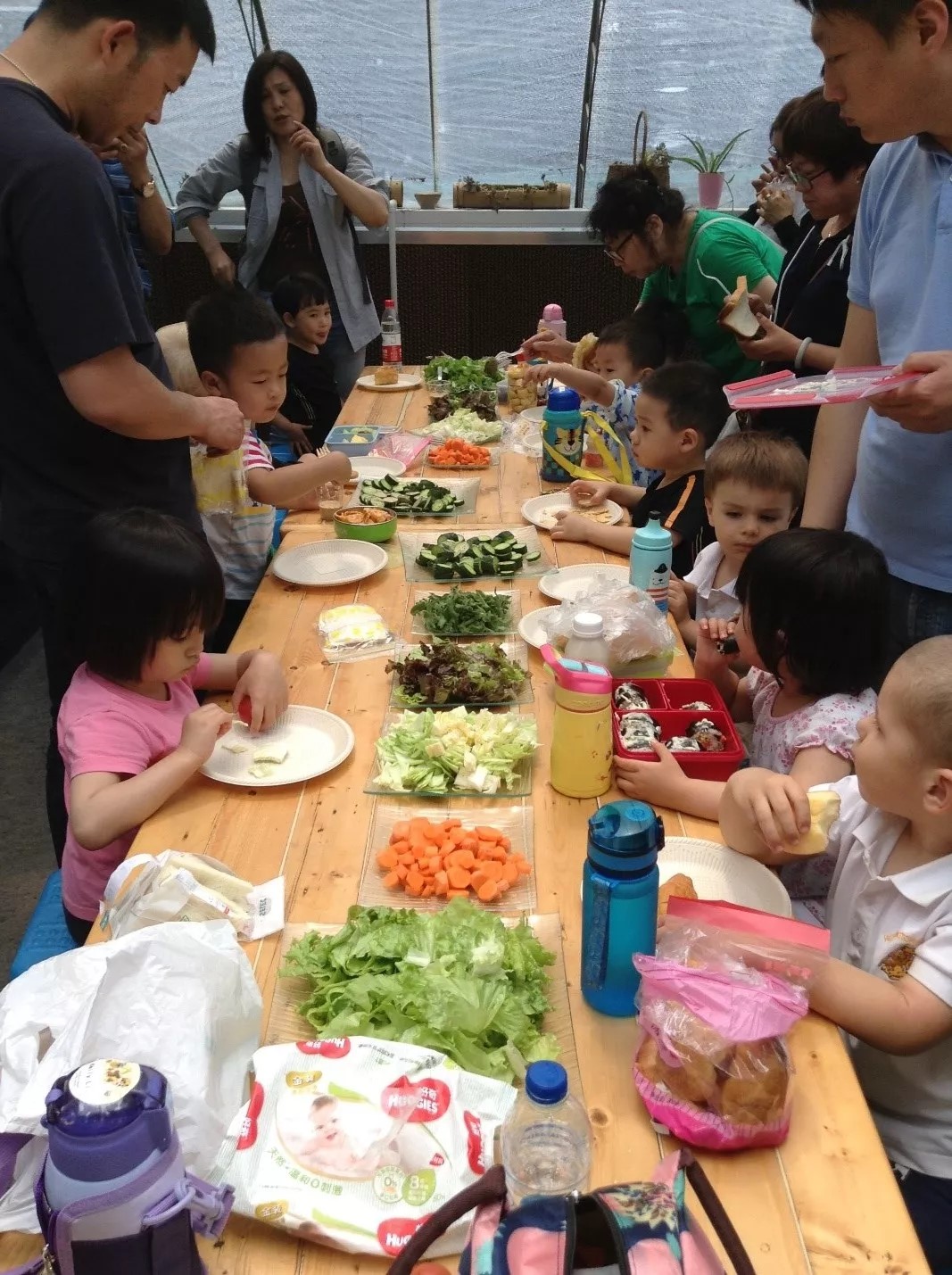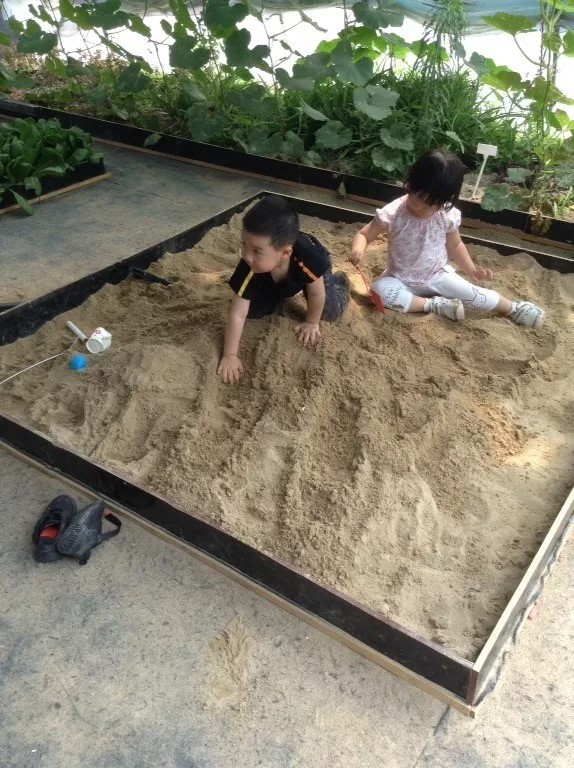 All the children did really well following our set boundaries and their behavior was outstanding. A big thank to all the parents who came along. We all had a great time!

Upcoming Events
All Day Senior School Assessment week (to 11th) (DP) (Main Building) All Day Junior School Assessment week  (to 6th) (RA) (Main Building) All Day Week A 8:30AM - 9:30AM FOW EAL (Beginners) (PF) (MB 235) 3:05PM - 3:45PM Senior School Assembly (JMS) (Theatre) Tuesday 04 June 2019 8:45AM - 10:00AM FOW Pilates (ES) (Black Box) 10:15AM - 11:15AM FOW Mandarin Class (ES) (MB 125) Wednesday 05 June 2019 8:45AM - 10:00AM FOW Yoga (ES) (Black Box) 9:00AM - 10:15AM Parents' Briefing: Transition Days (DP, RA) (Common Room) 3:05PM - 3:45PM Junior School Assembly (RA) (Theatre) Thursday 06 June 2019 8:30AM - 9:30AM IT Committee (GM) (Duke of York's room) 9:00AM - 10:30AM FOW: Traditional Chinese Medicine (TCM) (ES) (WCA Room) 9:00AM - 12:00PM FOW Reading Group (ES) (MB 125) 10:45AM - 12:00PM FOW: Yoga (ES) (Black Box) 2:00PM - 3:15PM Meet the Master & Bursar: All parents (ES) (Duke of York's room) Friday 07 June 2019 All Day Dragon boat holiday (school is closed) (ES)