365-day countdown for three new Wellington College schools
In 2009, Wellington College in England made the decision to bring the education, philosophy, and ethos of Wellington College beyond the shores of the United Kingdom to an ever-expanding international community. The first partnership was developed with Wellington College China; and Wellington College International Tianjin was opened in August 2011. In 2014, Wellington College opened its second school in China: Wellington College International Shanghai. This was followed by Wellington College Bilingual Shanghai nursery, which opened in March 2016. The first phase of Wellington College Bilingual Shanghai was designed to meet the needs of children between the ages of 2 and 6. The second phase will extend to a bilingual school for students to age 15. In Tianjin, the Wellington College bilingual nursery opened its doors on 23rd August 2017.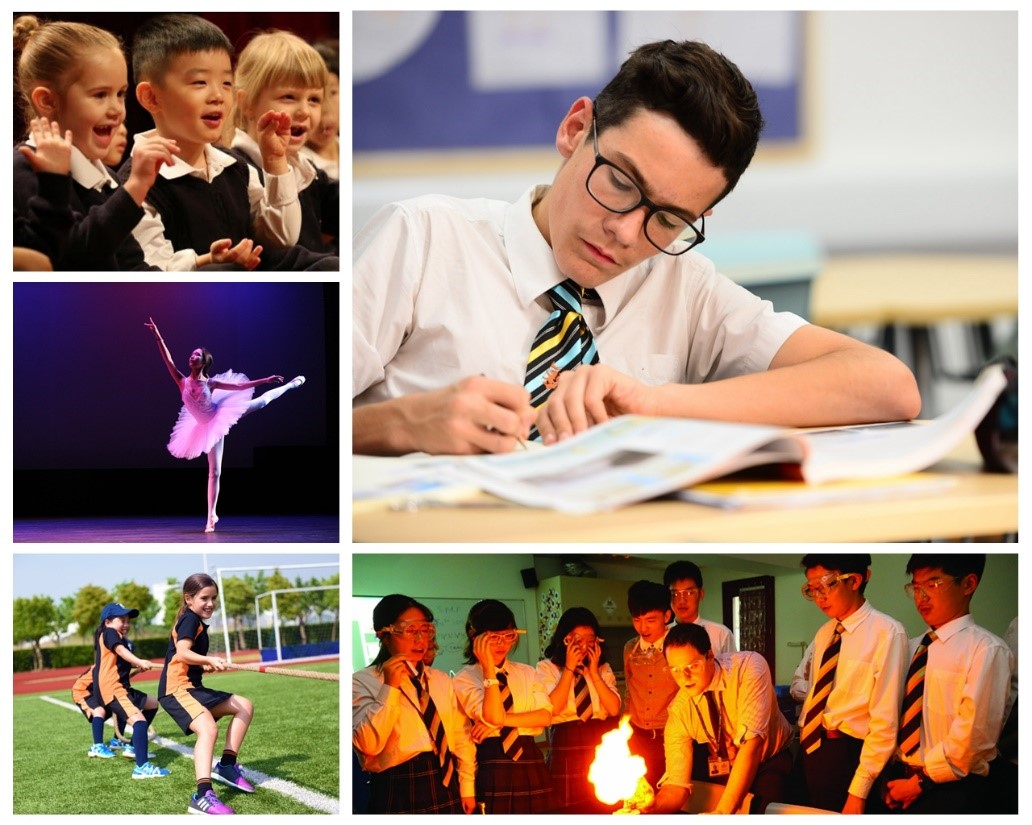 In August 2018, we will welcome three new members of Wellington College family: Wellington College Bilingual Shanghai, Wellington College Bilingual Hangzhou and Wellington College International Bangkok.

On 11 January 2017, Wellington College and China Xiaoshan Science & Technology Polis launched its strategic education partnership to open Wellington College Bilingual Hangzhou in Xiaoshan, Hangzhou. The event was a major landmark in Sino-British education cooperation. Wellington College Bilingual Hangzhou will provide world-class all-round education for pupils aged between 2 and 18 years old. Following the local Zhejiang curriculum framework, coupled with Wellington identity, the new bilingual school is committed to creating an immersive English and Chinese learning environment based on Wellington's unique holistic education. It will offer challenging, invigorating and enjoyable learning, featuring academic excellence and a wide range of co-curricular activities such as sport, arts and music. The vision is for all pupils to achieve the Wellington Identity: to be inspired, intellectual, independent, individual and inclusive.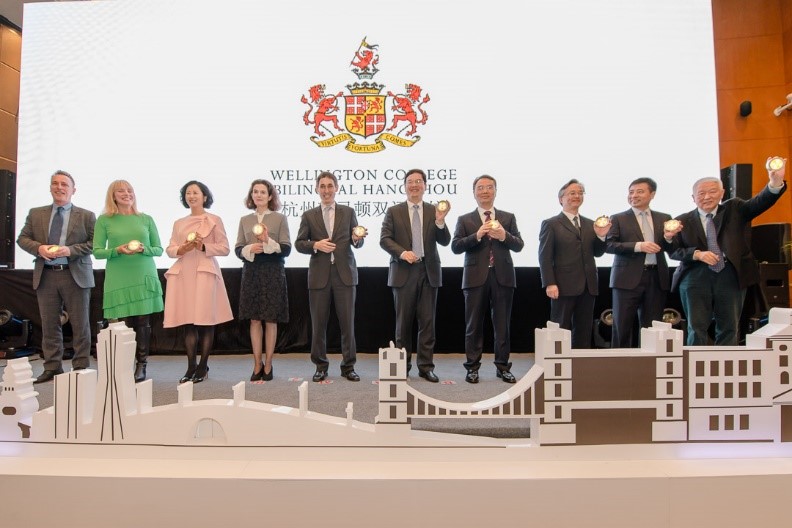 11th January 2017, the launch ceremony of Wellington College Bilingual Hangzhou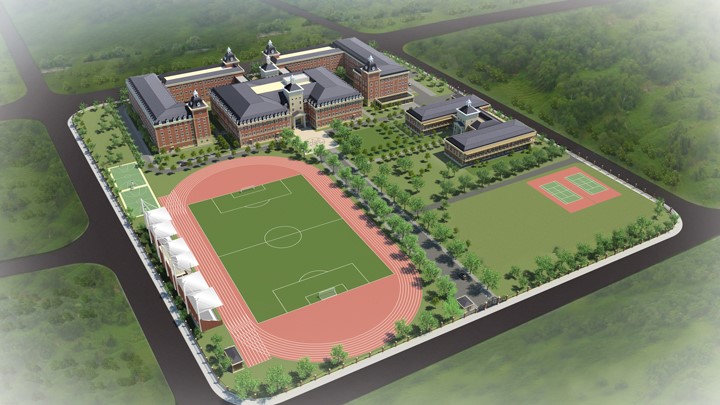 Wellington College Bilingual Hangzhou rendering
Situated near Wellington College International Shanghai in the New Bund, Wellington College Bilingual Shanghai Early Years was the third Wellington College China school. In August 2018, the Early Years setting will move to its new permanent location, which is currently under construction, to become the Wellington College Bilingual Shanghai Nursery. In 2018, a new bilingual school will open for children from 6 to 15. The purpose-built world-class campus for the bilingual school is located at the north edge of the New Bund area. The construction of this new campus is also underway. Once finished, it will include primary and junior high schools, followed by a high school.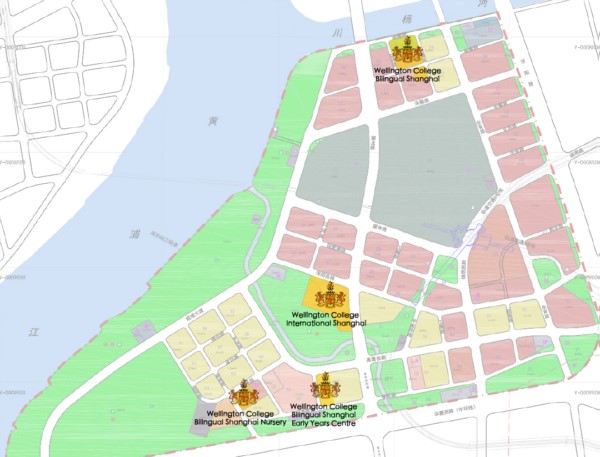 The location map of Wellington College in Shanghai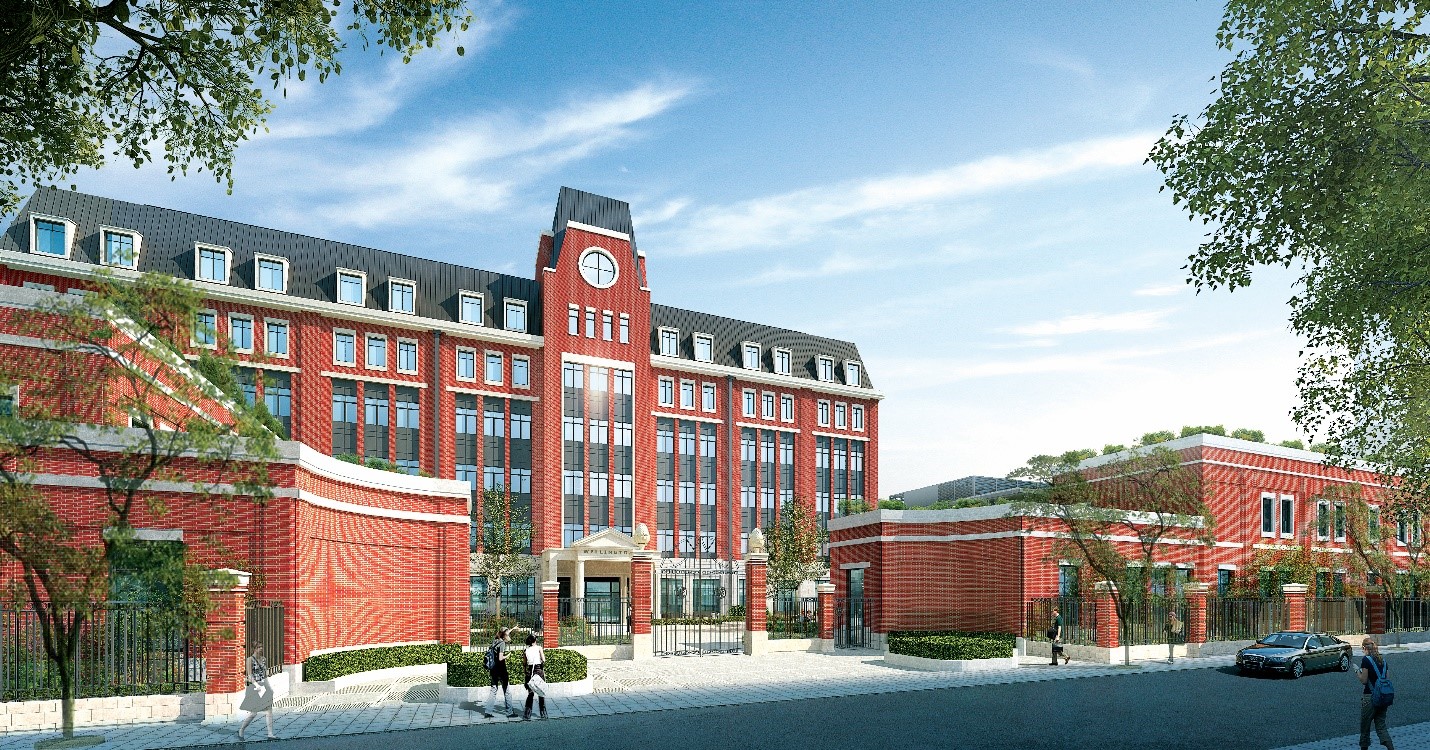 Wellington College Bilingual Shanghai rendering 
We are also very excited to announce that in August 2018, an international Wellington College will open for the first time outside China, as Wellington College International Bangkok. Situated in the Krungthep Kreetha area of eastern Bangkok, Wellington College International Bangkok is proud to bring an international school of such high reputation to Thailand to prepare boys and girls to learn and live according to Wellington's identity and values. Wellington College International Bangkok will follow the English National Curriculum, and like Wellington College, Berkshire, will offer GCSEs followed by A level or the International Baccalaureate (IB) diploma.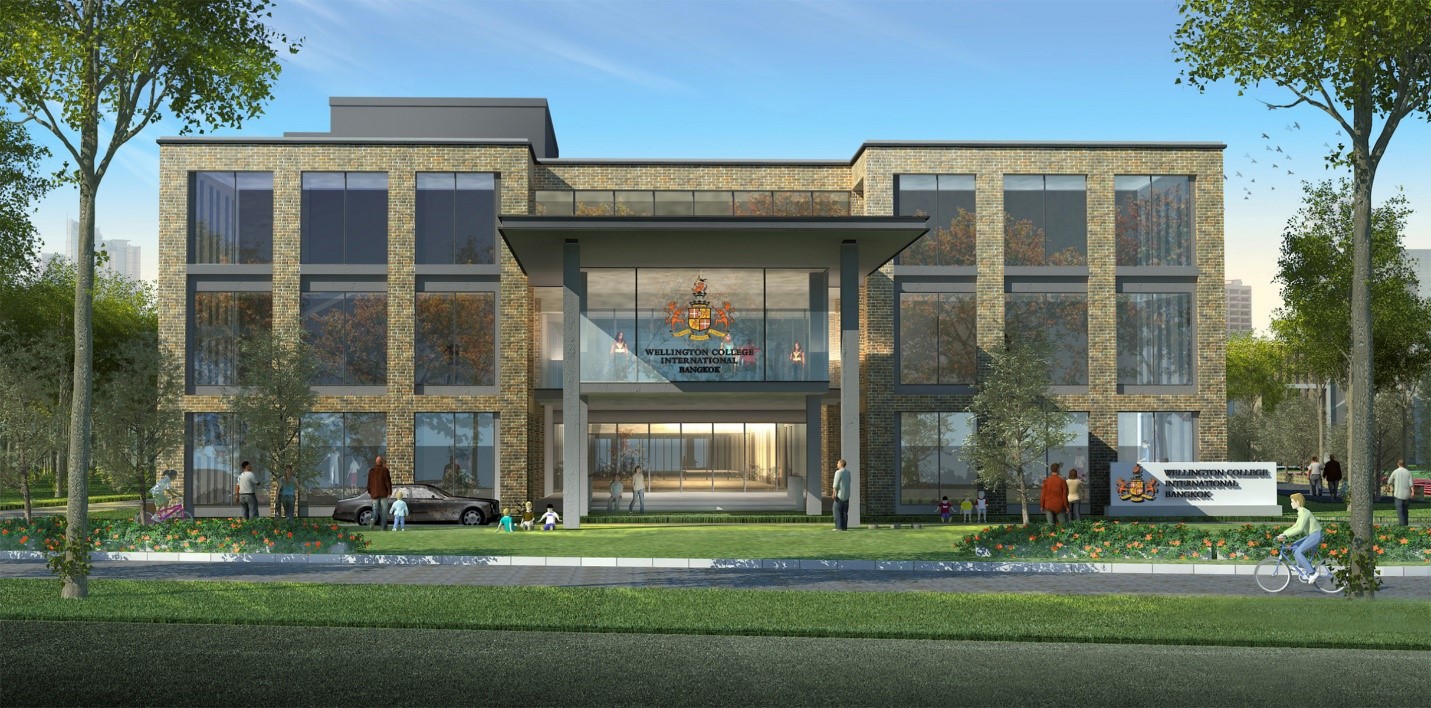 Wellington College International Bangkok rendering 
Wellington College has witnessed remarkable achievements over 158 years.  In the last decade, it has developed a rapidly growing international family, educating pupils to thrive in ever-changing 21st century societies. We are now counting down 365 days to August 2018, when we will be celebrating a much stronger and wider family of eleven members.  The existing eight schools: • Wellington College in England, • Eagle House School, • the Wellington Academy, • the Wellington Primary Academy, • Wellington College International Tianjin, • Wellington College Bilingual Tianjin, • Wellington College International Shanghai, • Wellington College Bilingual Shanghai nursery will be joined by Wellington College Bilingual Shanghai, Wellington College Bilingual Hangzhou and Wellington College International Bangkok. For more details, please visit the respective new school websites: