The Week Ahead 25 January 2019

Dear parents As we are on the verge of the school's New Year holiday, I thought I would take this chance to look forward to the second 'half' of the term and pick out a few highlights for our community. There is a great deal to fit into the term before the end of March. 14th - 24th February Wellington College staff visit: our links with Wellington in England are strong and vibrant. Already this year, we have hosted visits from members of the teaching staff, the International Business Director as well as the Bursar and members of the governing body. Our annual Year 6 trip will depart in April. In February, we have a new and exciting opportunity in terms of teacher training. Mr Ogando from the Maths department will visit Wellington over the New Year holiday, teaching in collaboration with a colleague from the host school. Then, from 14th February, Mr Ogando will return and bring with him Mr Edward Jones. Mr Jones is a Cambridge graduate and has been teaching at Wellington for over three years; no doubt, our pupils will benefit from his insight and experience. I very much hope this teacher training opportunity becomes part of the school calendar, as strong links to Wellington provide unrivalled opportunities for our pupils and staff. 20th - 23rd March – West Side Story: excitement is building already among the staff and pupils in anticipation of another musical spectacular. The commitment and perseverance shown by all our young performers is exemplary, and as parents you will know of their sacrifice of time and energy. The benefits children gain from this sort of production, in terms of self-confidence, personal discipline and the development of a teamwork ethos, are lifelong, and little else in the world of school education is as effective in developing resilience in learners. Tickets will be on sale after the holiday. 25th - 26th March - Annual Review: my very sincere thanks to all those parents across the community who have taken the time to complete the Annual Review survey over the past 10 days. At the time of writing, 160 responses have come in, and with the deadline due at 2100hrs on Friday 25th January, there is still time left to complete it. The data from all the responses is made available to you, but equally importantly it forms a part of the data collection process that the Annual Review team has available to indicate trends within the school. As you will be aware, our rating from last year was very positive, and as result we have a lighter touch review in March this year. We will host three reviewers: one to look at the boarding and pastoral impact, another specialist for Early Years and primary education, as well as the lead reviewer, Mr David Byrne. David knows our school well, having led the previous three Annual Review visits, and I fully expect him to provide us with another robust, challenging inspection report to aid further school improvement. Details, as ever, appear on the website, on Tchat, in the term diary or in the Week Ahead. If you experience any difficulties in accessing these forms of communication, please do not hesitate to contact Ms Cissy Zhao (cissy.zhao@wellingtoncollege.cn). She will be able to advise you on the best form of communication to suit your needs. In the meantime, I would like to thank all our parents for their on-going support and engagement with the school. As the Spring Festival, and the consequent Year of the Pig, loom large, I extend my warmest best wishes to all our families for a very happy and prosperous new year. Best wishes Julian Jeffrey MASTER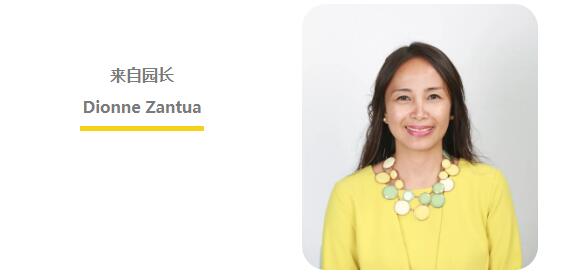 The culmination of weeks of hard work and dedication of our children and staff was displayed during our successful Chinese New Year assembly. From the harmonious singing to the synchronized dancing, the children were all wonderful performers. Solo acts such as poetry, singing, piano and street dance made the show extra special. A big thank you also goes to our parents and families who cheered and clapped with sheer delight during the show.  It was a delightful performance that everyone enjoyed. Although a short week for us due to our Chinese New Year holiday our festivities continue next week as children prepare their own snack of vegetarian dumplings with Chef Liu. To all our Nest families, we wish you harmony, success and happiness in the Year of the Pig. Xin nian kuai le!
Nursery News
This week we continued our topic 'All About Me' by looking at families and babies. Thank you to all the parents for sharing the beautiful family photos and it was a delight to see your children's baby photos. The children were thrilled to talk about their families, and we did some comparisons between what they can do now with what they couldn't do when they were babies. The children put up a brilliant performance during our Chinese New Year show. This was as a result of the hard work and commitment during our rehearsals. We thank all parents, as always, for supporting the Nursery team by providing costumes and showing up to cheer on the children during the show.
Reception News
This week we have put on a wonderful Chinese New Year Assembly performance, we have made Chinese New Year crafts and learnt about the traditional Chinese New Year story. We even wrote wishes for any Red Envelope gifts we may receive. Next week, we will have a short week, only three days, where we will continue our Chinese New Year based learning. We will even get to have a turn at making Chinese Dumplings, in honour of Chinese New Year.
Y1 News
Well done Year 1! The Chinese New Year Show was fantastic! A big thank you to all of our Mandarin teachers who worked tirelessly to ensure our show was a success. Next week will be short but busy. We are looking forward to more Chinese New Year activities and perhaps another letter from our Magic Toymaker! Children loved making and testing their kites last week. This was a great learning experience, because many of the children realised that they would have to make changes to their kite or materials that they used. Students were encouraged to discuss why their kite was successful or unsuccessful, using language and vocabulary learned throughout our IPC  lessons. This week students will showcase their push or pull toys that they made at home.  In Literacy, we will continue to focus on procedural writing. In Numeracy, our focus remains on positional language and different types of measurement, such as length, height, weight and capacity.  Students will also be introduced to money and currency. Thank you for all your junk materials. We hope you have a restful weekend, as next week is sure to be just as busy and exciting as the last!